On a shared journey forward, it's crucial to have mutual understanding.This is most critical on site where Valmet field services professionals work alongside you to move your performance forward. Safety, communication and trust are our top priorities when delivering Field Services.
Our wide one stop shop offering, quick responses, maintenance services, analyses, audits and trainings simply makes your life easier. By working close to you we can provide the right solutions to your needs.

Actions speak louder than words.
Trust is earned every day. On site.
Valmet Field Services utilizes future tools
and revolutionizes services on site
The ability to predict the future provides a significant competitive advantage in industrial production. Valmet Field Services combines revolutionary new tools with decades of experience in process know-how and in maintenance work to move our customers' performance forward. These tools bring remote information and expertise into our customers' mills and plants.
Getting the full maintenance history via smart glasses, smartphones or tablets helps our service professionals and customers to make fast, accurate adjustments. Sensors and measuring devices send raw data to the cloud computing network. Through a meaningful dialogue with data, our experts know which data to analyze and how to utilize it.
Predictive maintenance combined with augmented reality is revolutionizing the way we serve our customers. Industrial internet based field service tools are already here to improve reliability, production uptime and cost efficiency.
Meet our field services professionals

Aurelio Costa, Senior Technical Service Engineer, Portugal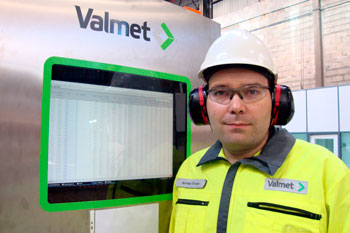 There are big projects going on with the new analyzers and with some upgrades, so my normal day usually includes customer visits. This gives us the responsibility to be the first Valmet presence on-site and get access to privileged information that we can share with our colleagues from Automation or other business units. All the days are also different because I have quite many different responsibilities. I have been working with pulp and paper machines here in Portugal for all my career and during my time in Valmet, I have worked with the whole analyzers and measurements product portfolio, such as day-to-day service work, preventive maintenance, start-ups, upgrades, and customer training. I´m also part of the team that gives on-call support 24h to our customers. Working with our customers is great, especially when we share experiences and work as a team with the customer, learning and teaching simultaneously.
Personally, I enjoy when I can put my hands on the work with all equipment's, whether it is at home or at work. Our analyzers and measurements bring me that joy which is the reason why I like to work with these products so much. Another personal interest of mine is to travel and to meet new people. So, my job combines these two interests, traveling to our customers and working with the analyzers.
The technology and the development that our R&D do for the success of our customers motivates me. Also, I find our team very motivating. They are not only my colleagues but also my friends and family. Everyone is ready to help the other and together we are helping our customers. And for sure, the best part of my job is putting our analyzers and measurements to work for the success of our customers. When leaving a mill, I want that the customer is happy and our product is working properly.

Jari Koski, Electrical Manager, China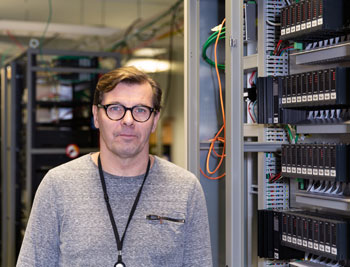 "After graduating as an electrical engineer in 1984, I have worked in multifaceted positions and projects. My first tasks in Valmet were supercalender and paper machine startups. Recently in the automation business line, I have been working with machine startups, hydraulics, pneumatics, quality controls, instrumentation, electrification and process control among others, as well as project manager and as engineering manager. Now I have just started in a new position as electrical manager in the Valmet maintenance outsourcing unit in the Asia Symbol Rizhao Pulp Mill, Shandong, China.
I enjoy working with new challenges and now I am maintenance manager on the electrical side. I am generally interested in technology, troubleshooting, and processes and I now focus on ways to develop maintenance practices in the pulp mill. The other part of my work is the troubleshooting of various electrical, instrumentation and process problems as well as leading a group of Chinese personnel. All these must be considered to deliver comprehensive reliability and maintenance development. Help from colleagues is also vital since nobody can handle all the issues in the pulp mill alone. In my free time, I also get enjoyment from gardening and cycling as a balance to work.
Both in electrical and automation fields, there are interesting problems. The best part of my work is that every day is different. I would say that challenges motivate me whether they are organizational, person related or technical. It is rewarding when problems get fixed and there is always something to be figured out or solved. It would be boring if there were no challenges."

Samatorn Chaijaroonporn, Senior System Specialist, Thailand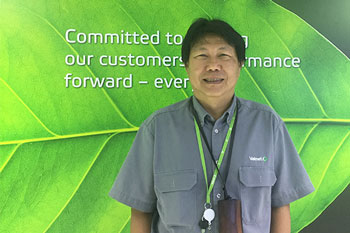 I started my career in Valmet in 1993 and my current responsibility is to provide specialist service support for our Valmet DNA systems in the Asia Pacific region. Whenever our service engineers at a customer site or their office are stuck with a problem, thanks to internet technology, they can reach me and talk directly, in some cases using remote connections to the system on site. I also provide field services support for system upgrades or troubleshooting, for example with system network issues or similar problems.
I love technical things, which is why I have always kept myself on the technology side. Valmet's automation systems are at the forefront of technology and I'm learning new technologies with company development all the time. The people I interact with are another reason I love this job. Valmeteers, especially our Valmet DNA specialist group in Automation Performance Center in Tampere, are a joy to work with. They support cases around world and willing to share their knowledge. If they can't give you a direct answer at the time, they'll find the right person to support you. They never give up; never leave anyone behind, which is the good spirit in our company. I also enjoy sharing my knowledge or giving hands-on training to local engineers in the region, we're brothers. I have to say that Valmeteers and technology motivate me in my work.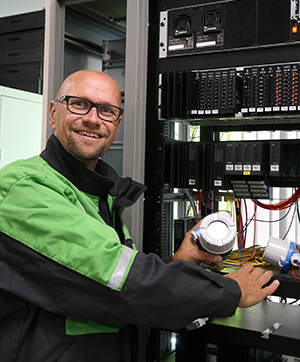 Ronald Onkenhout, Senior System Engineer, The Netherlands
"Originally I got interested in process automation when I worked at a Paper mill as a project engineer for six years. Then in 2002, I joined Valmet and during my career here I have worked with VME, followed by ACN controllers and the latest equipment. My responsibilities cover both software and hardware extensions and upgrades at existing customers. I do preventive maintenance, system audits, on-call 24/7 support, and customer trainings. Here in Netherlands we have overall about ten Energy and Process industry customers and quite small team of five service engineers.
It is interesting to have a varying job. Personally, I am interested in road mapping and making life cycle plans for the customer. Since last year I have also started to make sales quotations for customers based on their needs. Overall, best part of my job is the interaction with the customers and maintaining good relationship with them. Working together with others and sharing the knowledge makes the work motivating. I also want to bring positive atmosphere to the team.
I am motivated by good colleagues in our team. We are friends and meet also outside work. Also onboarding new colleagues and customers trainings motivate me. Not to mention possibility to plan my workflow independently and constant possibilities to learn new technology."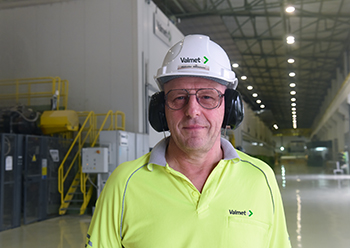 Malcolm Anderson, Site Manager, Indonesia
"My main responsibility is the management of roll maintenance and coordination of Valmet service projects on site.
The best part of my job is that I'm able to be side by side with the customers, listen to them and understand their needs, and have the input into daily and long-term maintenance operations.
The challenge I'm facing is to provide critical level services to customers. However, this motivates me and the team to be forward looking and thinking. In daily work, we try to be one step ahead of what customer wants. We provide before they ask."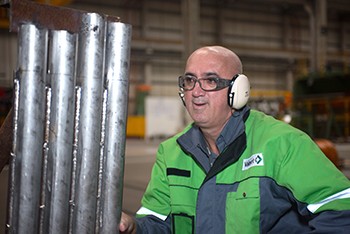 Helcio Ferreira, Technical Service, Brazil
"My job is to supervise inspection and maintenance work in recovery and power boiler.
The best part of my job is that I continuously learn. The work requires the ability to find creative solutions and to think outside the box. Besides learning by doing things myself, I also get a lot from the people I work with. Exchanging knowledge and experiences with people from different skill levels is one of the most rewarding things my job has to offer.
The possibilities for both personal and professional development are the key factors motivating me in my work. I like that I'm able to constantly develop myself and keep getting better and better at what I do."

Ari Moilanen, Senior System Specialist, Finland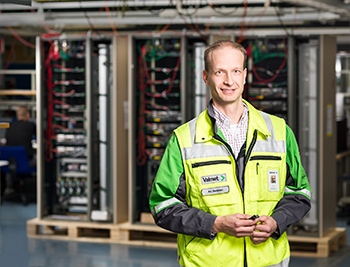 I have been working in Valmet since 1998 and I have always had special interest in Valmet DCS platform starting from VME, ACN controllers, and different network vendors, wireless systems, and nowadays more on virtual systems and cyber security. Also, I know system installations of our customers which makes it possible to provide the most suitable technological solutions for them. Usually customers are satisfied when we can offer them solutions and practical steps based on their needs.
Challenging tasks and versatile job assignments are best part of my job. I also have authority to affect the technical solutions offered to the customer and make them the best ones for them. It's nice to have responsibility of the designed systems and see that they work very well.
I would say that a good employer and good colleagues motivate me in my work. It is nice to come to work every morning. Also, independent workflow planning and possibilities to learn new technology along the way are motivating.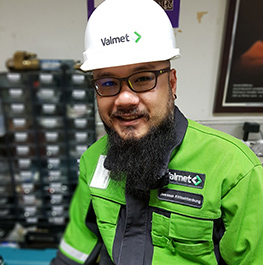 Jeerasak Kittisakbanbung, Senior Service Technician, Thailand
My main responsibility is mill site services work for many kinds of products, such as headbox services, hard coating process and dryer cylinder grinding. What I like best is headbox services.
Customer satisfaction is my driving force and my main motivation in my work. Customer satisfaction creates trust and strengthens the relationships between the people working on site. That is why I prefer working closely with the customers, keeping up good communication and keeping safety issues as priority in order to get the job done in time and with positive results. When customers feel happy, I also feel happy. My motto is: Do what you promise!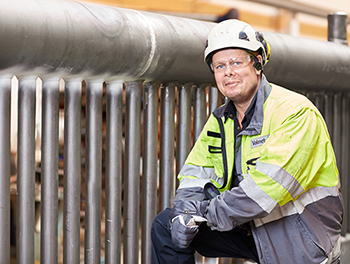 Rickard Burlin, Construction Supervisor, Sweden
I work in multiple positions within all areas regarding boiler services. For example as a site manager, construction supervisor and advisor within pulp mill and power station services globally. On site we maintain, construct, install and upgrade, recovery boilers and power boilers. We also help customers with technical solutions and fast deliveries.
The best part of the job for me is to achieve settled goals and finalize on targets on time.
What motivates me includes two words: prepare and prevent. I like to be well prepared for upcoming projects and thus prevent any possible setbacks or injuries. When everything goes to the right direction during shutdown periods, it gives good feedback from customers and good future sales.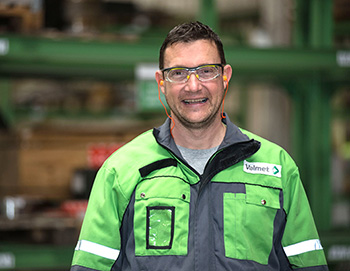 Carlos Rotta, Process Engineer, Brazil
I work as a Process Engineer in coordinating and executing Valmet Smelt Extraction and Valmet Recovery Boiler Cleaning services in South America. I also do adjustments and inspections on recovery boilers, evaporation plants, lime kiln processes, recausticizing plants.
The best part of my work is the interaction with customers and the possibility of provide them with technological solution to optimize their results, reduce operating costs and increase operational availability.
My greatest motivation is that in my work I have the possibility to do what I like to do at an environment that provides me with resources needed to grow professionally. I like challenges and I wish to grow with the company.

Guanghao Fu 符光昊, Product and Application Engineer, China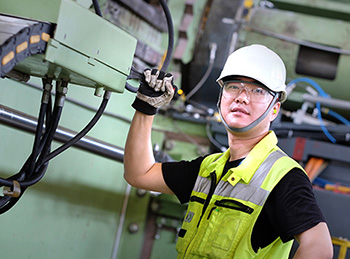 I work with reels and calenders. My main task is to provide solutions based on customers' real problems. Our optimizations, improvement suggestions and solutions are tailored for each customer: such as process improvements, equipment upgrading and rebuild solutions.
An important part of my work is the various challenges and problems we face and solve on customer sites and they are also the driving force for our progress. It is important achievement for me when our proposal/solution is recognized by customer, when they decide our solution is best for them and they notice we bring benefits to them. It is worth of our hard work.
In June of this year, I had a possibility learn more when I worked with Finnish experts in a rebuild. After the rebuild we optimized the reel parent roll turn-up. It run very well after the start-up and the customer was very satisfied with the results. I liked this feeling I got, it was one of the most memorable experience.
Customers' trust and acceptance is the driving force for my continuous development.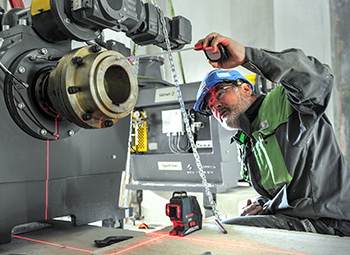 Bruno Lecluse, Project Supervisor, France
"What I like about my job is that the work is different every week, even every day. It all starts with the preparation of the project and installation. Contacting the customer, choosing the site team and training them. It is very diversified.
I just completed a two-month mission to supervise an erection of a pulp washing line, it was truly a great experience on a technical side. What I particularly like about my job is human contact, my team, the workers on site, the customers. It is all about communication and working with other people. The relationship with others is truly important to me and it is a part of the success of my projects and customer satisfaction."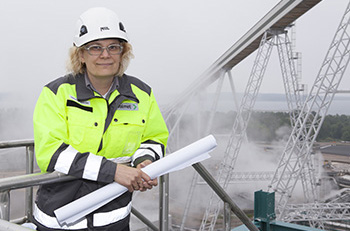 Ulrika Bergström, Site Manager, Sweden
"During the last five years I have been responsible for four projects where new lime kiln or digester plants have been assembled. It is an incredible feeling when you see the last parts fitted and mounted successfully.
The best part of my work is variation: no two days are alike. The combination of technology, quality, speed, people and safe working environment drive me forward.
I feel motivated when we exceed our customers' needs and expectations. In addition to achieving personal goals I'm able to help our company succeed by creating long-lasting relationships with the customers."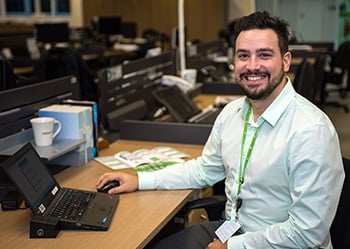 Tales Ribeiro, Field Service Engineer - Machine and Process Control, Brazil
"I work with our customers and their machines both on site and via remote connections. I analyze customer KPIs to assist operational and maintenance teams to make smarter decisions and I support our sales teams in finding products and solutions that fit to the customers' needs.
What I like the best in my job is the interaction with customers, solving problems and being able to develop new technologies and products. I believe Valmet is the leader in technology and innovation, and I am proud to be a part of a winning team with a focus on customer excellence."

Tony Urbin, Technical Services Representative, USA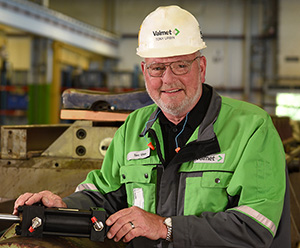 "In my work I plan and supervise press frame replacements and rebuilds as well as paper machine upgrades and improvements. I've been in business for almost 40 years in Beloit and Valmet and have experience in all product lines from headbox to reel.
I feel satisfied when a well-planned installation is executed and started-up successfully. And the positive feedback from the customers keeps me going!
I always do my best to do my job so that customer is satisfied and I show that they can trust me to help them with their paper machine problems. I feel I've succeeded in my job when they ask me to return in the future."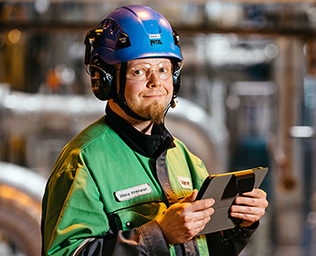 Miikka Hinkkanen, Service Mechanic, Finland
"My job is servicing and maintaining air systems at pulp, board and paper mills in South East Finland.
What I like the best is that I have versatile work assignments including a wide variety of tasks from planning to execution. I can influence on how and what I do, so that the air systems at the mills work properly. I feel as I am part of something bigger when do my work at the mills. Even the smallest tasks are important in large processes. Everything is connected here."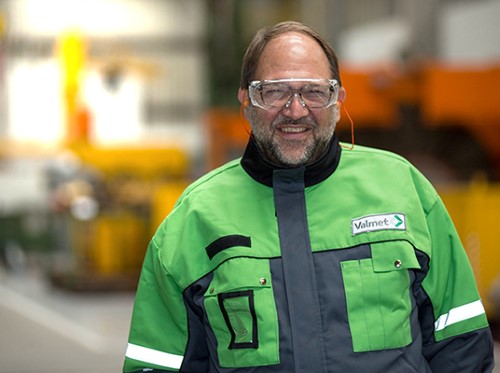 Paulo Ormeneze, Technical Assistance Manager, Brazil
"I have over 30 years of experience working first with small inspection and supervising tasks and continuing with large projects. In the 80s, for example, I was in charge of a technical erection of a digester in a time when we didn't have computers, e-mails and mobile phones.
In my current job as Technical Assistance Manager the best part for me is that there is no routine. Every day is different with different tasks. It gives me a possibility to continuously develop myself, whether it's about solving technical problems, supporting our customers or leading my team to a better performance.
Though most important part of the job is leading and developing people in our field services team. I feel privileged to being able to utilize my long experience to support my team members to grow their own professionalism."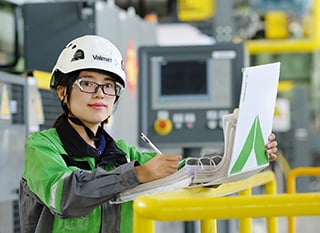 Yuan Lingfei, Service Engineer, China
"I am a winder product engineer and my main job is winder site services and winder solutions sales support.
I like my job where I can make winders to work properly. Implementing good solutions to improve board or paper roll quality and keeping winders in good condition is the best part of my job. And the fact that I have great colleagues with whom we work together like one family. Most important motivation for me is the good feedback we get from the customers."