Condition monitoring training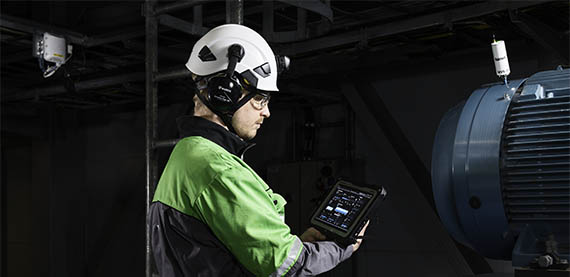 Valmet organizes a wide range of customer training courses. Here you can find the global course offering organized by all customer training teams. Check also the regional training offering and do not hesitate to ask for tailored courses.
Valmet DNA Machine Monitoring
Introduction: This course details the Valmet DNA Machine Monitoring features as well as the theory and main concepts of mechanical condition monitoring. Course covers Valmet DNA Machine Monitoring tuning displays, acceleration sensors and the Valmet I/O units used by Valmet DNA Machine Monitoring.
You will learn: After completing the course the participant will understand the purpose and main principles of computer based mechanical condition monitoring. He/She is familiar of the measurement units used in vibration measurement and can interpret the Valmet DNA Machine Monitoring operator picture. The participant can use maintenance pictures to set up scales and vibration limits. He/she has skills to troubleshoot and change a faulty Valmet IO unit or sensor. Load brochure
Valmet Maintenance Pad User Training
Introduction: This course provides a detailed review of the functions of the Valmet Maintenance Pad portable measurement system. The course covers software, sensors and platform, and basics for maintenance route planning. Practical exercises are done on fully functional measurement system including Valmet Maintenance Pad and Wireless Sensor WVS-100.
You will learn: After completing the course the participants will be familiar with Valmet Maintenance Pad measurement system and are able to carry out the basic offline vibration measurements and route planning. Load brochure
Valmet Vibration Measurement and Analysis Training
Introduction: This course provides the attendee an introduction to vibration measurement and vibration measurement analysis, vibration characteristic values, time domain and spectrum analysis, envelope analysis supplemented by STA analysis (Synchronized Time Average analysis). The attendee will additionally familiarize oneself on guidelines, how to decide on mechanical condition of the rotating mechanical element. Practical exercises during the training complement to the theory of vibration measurement analysis.
You will learn: After completing the course the attendee is capable of performing typical vibration analyses as part of their everyday practices and using this information on determining the mechanical condition of the rotating mechanical element. Load brochure