Valmet Brightness Measurement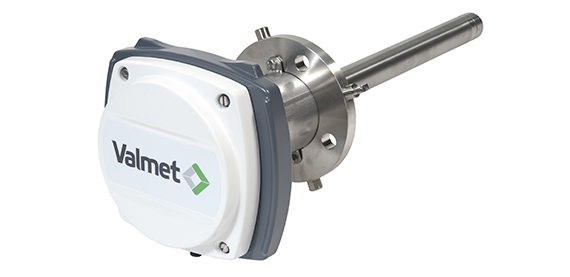 Valmet Brightness Measurement (Valmet Cormec5 X) exposes the latest developments of the optical in-line measurement technology invented some four decades ago by Valmet. It demonstrates the very same proven equipment features as the previous versions but in more versatile and compact package.
Intelligence inside and endurance for harsh process conditions
Features
Cormec5 X is primarily an in-line pulp brightness measurement but its features has been enhanced with a capability to measure fluorescence, the impact of optical brightening agents on pulp as well. The used optical measurement technology can also measure CIELAB colors and effective residual ink (ERIC). This light weight and heavy duty device has full match with the thousands of the previous version installations but also many technology improvements in the hardware and software to make it easier, safer and more cost efficient to use and maintain.
Wide range of light spectrum to cover all optical pulp measurement needs
Measures brightness, fluorescence, color and ERIC
Unique optical symmetry and fast speed of measurement contributes accuracy
All design parameters geared up to deliver excellent vibration tolerance
Probe standard available for process pressures up to 25 bar
Easy diagnostics tools (DTM) and connections to mill systems (Hart and Profibus)
Benefits
Delivers results from day one
Cost effective installation alternatives with a standard ball valve
100% match with the previous model installation valves
Classified safety and secure installation
The key player as an integral part of process control solutions
Customer success stories