Customer case:
Superior quality paper after rebuild - Sappi Gratkorn PM11
Continuous improvement in both cost and quality is always top of mind for Sappi Gratkorn Mill. They take pride in having a strong relationship with their customers and make a point of understanding their needs. To ensure that the mill is fit for the future, the commissioned a technology upgrade that aimed to increase the quality of coated printing papers produced. The upgraded PM11 started in late 2014. The achieved quality enhancement completely meets Sappi's expectations. The production of paper meeting all quality standards began almost immediately after the startup of the rebuilt machine.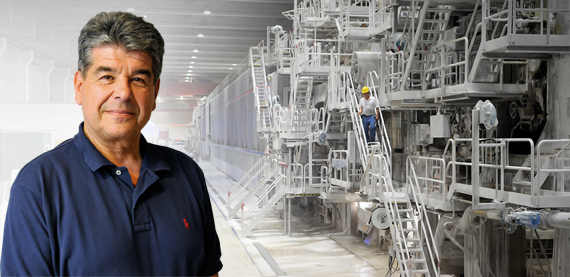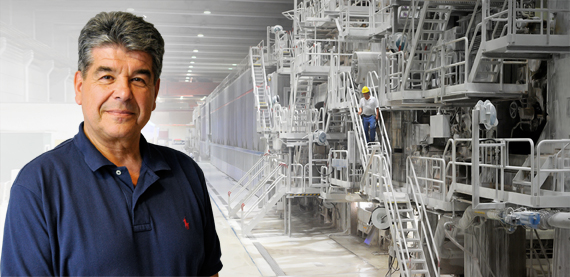 One target of the PM 11 rebuild was to achieve a lower tensile strength ratio. We also wanted to maintain good runnability by eliminating free draws. We started talking with Valmet about different technical solutions and the pilot process gave us the advantage of being able to test two alternative concepts on two pilot machines.
Summary
Location
Sappi Gratkorn Mill, in Austria
Customer challenge

Need to improve the quality of the coated woodfree printing papers.

Main target was to decrease tensile strength MD/CD – ratio and to improve formation at the same time. Second target was to widen the basis weight window and add new products to product portfolio.

Solution

Paper machine rebuild for improved end product quality.

Rebuild concept was optimized and validated in the series of pilot trials at Valmet Paper Technology Center in Jyväskylä.

Forming section rebuild with shoe and blade forming technology, which was adjusted for high basis weight range
Existing headbox was modified to deliver required jet quality and jet properties to the forming section
Center roll press section rebuild with novel transfer belt application known from linear press sections. Closed sheet transfer and targeted runnability now possible also with center roll presses
Drying section rebuild

Results

Improved end product quality and printability.

Improved printability can be seen as less two-sided printing (mottling).
Z-directional fiber layer analyses show that the orientation level in the sheet has decreased compared to the previous roll-and-blade former.
The changes in the hydrodynamic process of the initial dewatering and headbox hydraulics have improved the planarity of the paper.

The possible grammage range for coated paper has been increased.

Keywords

Board and paper, Europe, Rebuilds
Sappi Gratkorn PM11
Grade

Coated woodfree.

High quality double and triple coated papers from Gratkorn mill are used used for premium quality publications all over the world.

Basis weigth range
115-350 gsm
Wire width
9 250 mm
Design speed
1 500 m/min
Annual capacity
720 000 t/a