Filter fabrics for white liquor plants in chemical recovery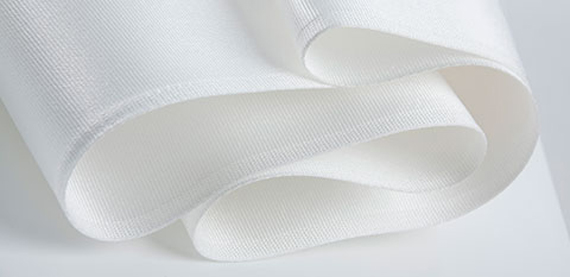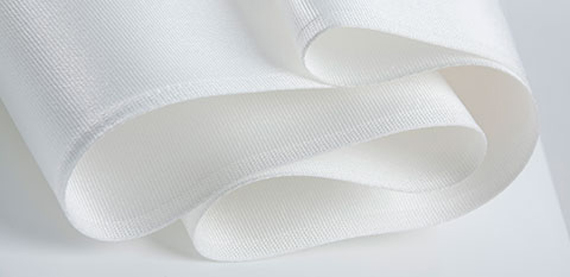 Recausticizing is an important part of your pulp mill's chemical recovery process. The more efficiently you are able to recover valuable cooking chemicals, the less you need to invest in new ones.
Efficient and reliable recausticizing
Valmet is the world leading supplier of filter fabrics for recausticization processes in pulp mills. The most important applications of recausticizing are the filtration of white liquor and lime mud.
We invite you to utilize our filtration expertise and reap the full benefits from increased recausticizing efficiency. Our filter fabrics feature:
Easy and quick installation
• Tailor-made product
• Good fit
• Performed by the plant's own personnel
Runnability at its best
• High capacity
• Good filtration clarity
• High dry solids content
• Operational reliability
Optimized process management
• Fabric changes according to planned shutdowns
• Minimized need for water/acid washes
• Well-balanced recausticizing process

Valmet can provide you with all filter fabrics required in the recovery of cooking chemicals. Our products feature truly proven technology and can be fitted with all filters available on the market.
We manufacture:
• Lime mud filter fabrics
• Filter fabrics for white and green liquors
• Filter fabrics for dregs
Other Valmet recausticizing products:
• Pressure filter tubes
• Drum grids
• Replacement parts
Discover the art of filtration
Mill site services in North America
Our over 50 years of experience in the fabrication and installation of filtration products makes us uniquely capable of helping you solve your toughest filtration challenges. From disc filter optimization to leaf testing, our team of experienced technicians can help you get the most of your filtration equipment.
We can assist you during scheduled shutdowns and are available for emergency service as well. Whatever your filtration challenges are, we are ready to help.
Some of the key services we offer include:
• Field service technicians & supervision
• Filter media and wire cloth installation services
• On-site & Off-site disc sector recovery
• Mechanical maintenance services
These are just some of the ways we can help you improve your filtration processes. Contact us for further information.
Filtration services:
Phone: +1 570-989-1023
Email: jerry.shoemaker@valmet.com
Articles

Recausticizing filter fabrics on top of the game
Innovative filter fabrics are the result of demand in the pulp industry. When a pulp mill customer invests in recausticizing equipment, Valmet's filter fabrics are most probably doing the dirty work.