Wet flue gas cleaning and heat recovery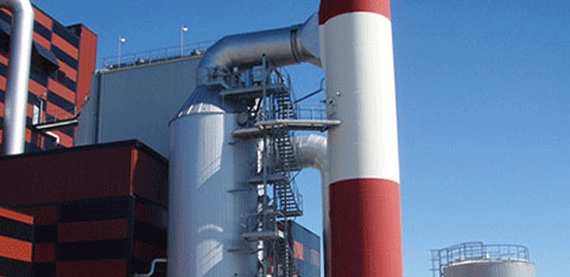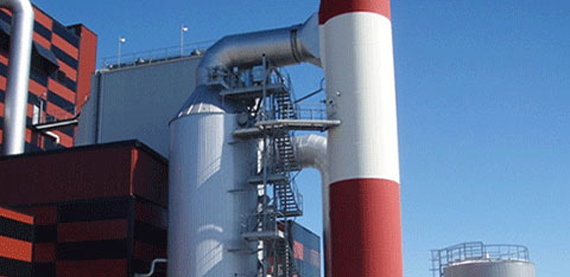 Today, when emissions must be kept at very low levels and when no plant can afford to waste energy, it pays off to combine wet flue gas cleaning with flue gas condensing as one process.
A flue gas condensing plant can significantly increase your power plant's overall performance. It has often been proven numerous times that CHP plants can achieve even up to 20% of their heat production with flue gas heat recovery.
Wet flue gas cleaning, in turn, is an efficient way to bring the flue gases down to near zero emission levels in SO2, HCl and NH3. A customized flue gas scrubber solution enables you to capture particulate emissions and/or maximize the efficiency of your SNCR or SCR system by removing NH3 slip from flue gas.
Based on your needs, Valmet will provide you with a tailor-made solution, either with wet flue gas cleaning or flue gas condensing, or a combination of these two. The solutions are suitable for boilers, which come in a wide range of sizes, feature various types of boiler technology and run on all kinds of fuels. Typically condensing is feasible with wet fuel (above 30 w-%).
More production through flue gas heat recovery
There is a lot of energy in flue gas due to the water (30–60%) contained in the fuel and steamed in the boiler. This energy escapes into the environment when the water is not condensed back into a liquid.
With Valmet's advanced flue gas condensing technology, you can recover this energy and use it, for example,
to increase district heat capacity
save fuel
increase the overall balance while heating up the turbine condensate.
Valmet offers two technologies for heat recovery
the tube condenser
the condensing scrubber
and a combination of these two (a pre-scrubber and a tube condenser).
To boost heat recovery even more, it is possible to add either a combustion air humidifier or a heat pump to either of the solutions. Valmet also offers condensate treatment solutions with which you will be able to use the condensate for boiler raw water or district heat make-up, or simply treat the condensate to meet your environmental permit limits.
Each condensing solution will be tailored to meet your specific fuel and flue gas condensing needs.
Experience and expertise in wet flue gas cleaning and condensing
Valmet has been delivering scrubbers and condensers based on its own cutting-edge technology since 1972. Today we are one of the top suppliers, with matchless experience and expertise in challenging scrubber environments and corrosion management.