Emission monitoring and reporting solutions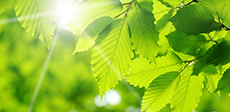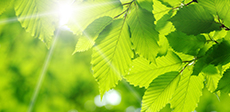 Reducing environmental impact and striving for long-term sustainability are key considerations for any production plant. Valmet's emission monitoring and reporting solutions help to assess the adequacy and improve the functioning of your environmental monitoring systems ensuring your environmental footprint is minimal and production is in line with environmental legislation.
Benefits: Reduced pollution, environmental sustainability, maximized efficiency
Protect brand and company integrity
Reduce environmental footprint
Maximize production efficiency
Minimize disruption to production
Minimize possible regulatory or legal action

Challenge: Minimize environmental risk, improve sustainability
Limiting environmental impact is a critical aspect of business considerations for all production plants. Uncontrolled emissions can cause significant damage to the environment and adversely affect local wildlife and residents. At the same time, excessive emissions may also signify inefficient use of production resources.

In many parts of the world, strict regulations are in place to minimize any damage that plant operations can have on the environment. Failing to implement adequate measures and environmental controls may lead to loss of production licensing, damage to company brand, heavy fines or even in some cases, criminal prosecution.

Solution: Reducing environmental risks with emission reporting solutions
Emission reporting solutions help you to achieve your environmental goals and meet environmental legislation. Firstly, we will work with you to ensure that your environmental monitoring system is adequate to detect potentially damaging emissions. As needed, Valmet then helps you implement or enhance your environmental monitoring system so that issues are detected early.

When an environmental issue is detected, Valmet will alert you and use our system and process expertise to help identify the root cause and propose a solution. Most issues can be resolved by equipment upgrades, repairing defective equipment and optimizing the process parameters. Not only does this help reduce pollution, but it also helps fix inefficient processes and to increase production efficiency.

For more information, please contact:
Elina Kleemola
elina.kleemola(at)valmet.com