Advanced Process Controls (APC) for energy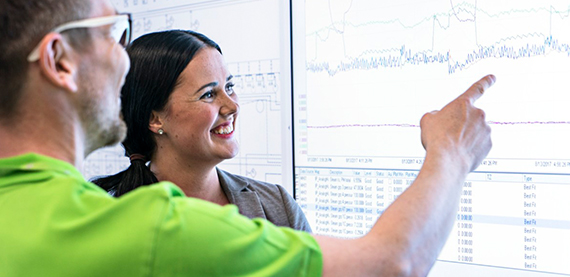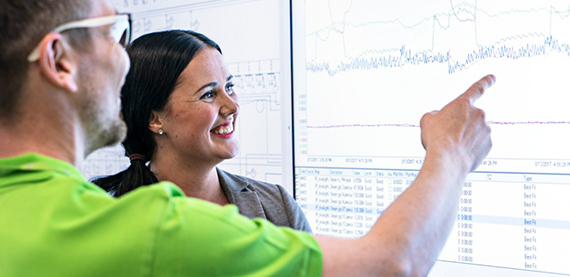 Valmet's process optimization solutions consists on Industrial Internet based Advanced Process Controls (APC) applications and Valmet Performance Services. Solutions are applicable both for greenfield and retrofit projects. When you are looking for ways to improve your energy process performance make sure to choose Valmet's solutions with measurable results
Valmet works with you to achieve your process and production goals
Get the most value from existing production assets
Meet targets for tightened emission limit values
Improve production flexibility - from low to maximum load
Improve combustion stability and efficiency
Reduce chemical costs
Reduce use of expensive support fuels
Improve stability and efficiency of industrial steam and district heating networks
Find cost-effective alternatives to major capital expenditures.
Our process optimization solution comprises four key areas: combustion optimization, fuel power compensation, steam network optimization and district heating network optimization.
In case of retrofit project Valmet APC and process experts carry out process performance study to evaluate the improvement potential before delivering the solution. Typical pay-back time for the solution is less than one year and part of the solution price can be bonus based and related to success of delivery and capitalized improvement potential.
As a continuation for APC delivery Valmet recommends Process Performance Agreement for maintaining and further improving the plant's performance. Agreement based APC and Process Expert support is available via Valmet Performance Center services. Valmet experts are systematically monitoring your processes, handling deviations and supporting you in trouble shooting situations. You will get Process Performance Analysis Report in selected intervals (monthly or quarterly).
We are co-operating with other Valmet technologies and process experts e.g. in emission reduction projects APC solutions can be integrated with Valmet's air emission control technologies.

For more information, please contact:
Tiina Stenvik
tiina.stenvik(at)valmet.com