Valmet DNA District Heating Manager ensures optimized district heat production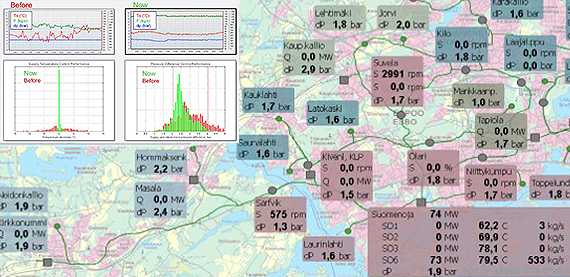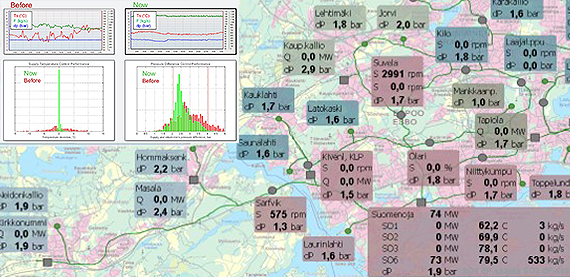 Valmet DNA District Heating Manager is an Industrial Internet based on-line application for district heating network optimization. It ensures that the results gained through optimization will be utilized in controlling district heat production.
Together with Valmet DNA Energy management, DNA District Heating Manager controls district heat network by using forecasts variations in the weather and district heat consumption. It also takes into account changes in the electricity and fuel markets.
The modular solution includes the following features:
predictive supply temperature control
coordinated pressure difference controls
optimization static pressure.
Reduced operating costs

​

Reduce heat losses and improve supply temperature control

​

Reduce pumping costs and improve pressure difference control

​

Reduce fuel costs and improve coordination of load control

​

Less thermal stress and extended network life time

​

Typical

pay back

time is less than 1 year!

​

For more information, please contact:
Pawel Kalbarczyk
pawel.kalbarczyk(at)valmet.com