September 15, 2015 10:55 AM
Valmet arranged a site visit to Sundsvall, Sweden for investors and analysts on September 10, 2015. The topics for the visit were Valmet's pulp business, related services and biotechnologies. Valmet's operations in Sundsvall are focused on pulp and bio business, and a service center is located in the site as well. Valmet employs approximately 410 persons in Sundsvall.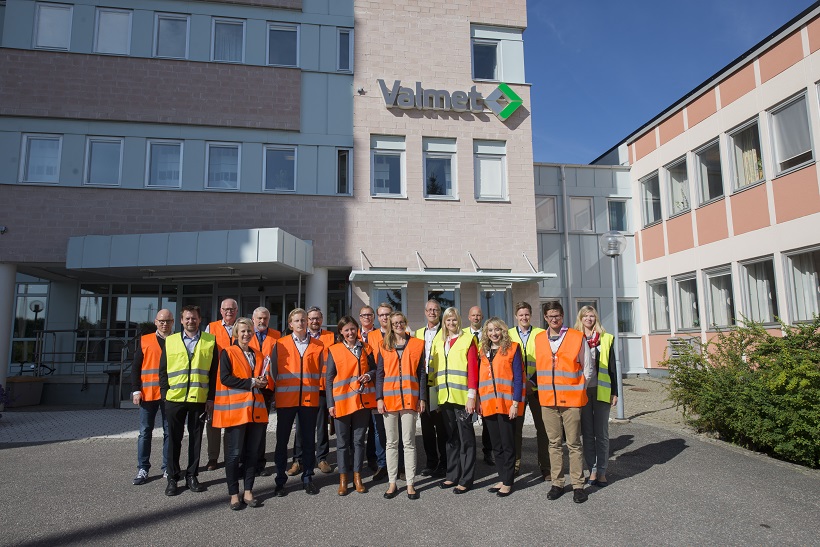 The day started with a presentation by Stefan Mattson, VP, Fiber Processing about Valmet's pulp business. Valmet has strong market position in pulp and can deliver a complete pulp mill or parts of it. Driven by growth in packaging and growth in tissue consumption, the demand for pulp has grown and the trend is expected to continue. The global demand for paper and board is estimated to grow by 1.8 percent per annum during 2015-2019, based on RISI's estimates. Of the total demand, the share of board is currently approximately 52 percent, and tissue 8 percent.
The global production capacity for market pulp is expected to grow by 9.5 million tonnes, i.e. 2.7 percent p.a. during years 2015-2019. The share of South America is expected to grow further. In addition investments in new pulp mills and lines, there is also potential for rebuilds, upgrades and conversions. For example, 88 percent of North America's production capacity is over 30 years old.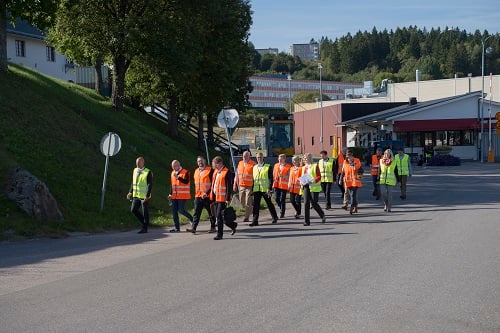 Valmet's services business was introduced by Lars Eklund, VP, Service Business. Of all Valmet services, Pulp and Energy related services are growing the fastest. Valmet's Performance Parts is one of Valmet's five Services business units, and they accounted for 25% of the net sales in the Services Business line in 2014. Performance Parts are spare and process parts, and Valmet makes over 100,000 deliveries a year, that is one every 6th minute.
The parts market is big, growing and very competitive. Valmet's competitive edge is based on speed and reliability in spare part deliveries and improved performance. This way Valmet has been able to increase its market share. Valmet's market share in services is only 13%, and in addition to global competitors with full offering, Valmet competes with product specific competitors. eServices is Valmet's e-store for parts, that makes the procurement process easier for the customer.
The third presentation of the day was focused on biotechnologies and environmental systems. Rickard Andersson, VP, Bio Business, explained that Valmet's offering in biomass conversion technologies focuses on lignocellulosics and waste raw materials. The growth potential in biotechnologies is driven for example by the demand on bio-based products, and making use of waste streams by adding value. For Valmet, the biotechnology business is still small.
Innovation and technological leadership were strongly present at Sundsvall site. The group visited InnoGarden, a space for creating and working on new ideas as well as PULSE room, where new R&D projects are being created in lean way of thinking. The Fibre Technology Center provided also more good insight into how Valmet's R&D work is done in practice. Together with the visit to the Service workshop and the workshop, the group was offered a wide overview on pulp related activities in Sundsvall.
We would like to thank all participants for participating the visit. Our next site visit will be on September 24, 2015 to Shanghai, China.