Every autumn, Valmet celebrates a Health, Safety and Environment (HSE) awareness week. Continuous improvement in HSE performance is an integral part of Valmet's excellence in processes must-win and our 360° agenda for sustainability.
The target of the HSE awareness week is to turn the attention of our people and partners to the main HSE actions that we are taking in Valmet for safe and healthy workplaces and sustainable operations, such as wellbeing actions, reducing our environmental impacts, safety improvements and of course the current situation with Covid-19.
But how did HSE become part of the organizational DNA at Valmet?
Best practice as common global practice
Valmet's safety performance has shown solid improvement year after year and also during 2020. At the end of Q3 we had the lowest ever injury rates for our own employees. Our Lost Time Incident Frequency¹ (LTIF) is 1.6 and our Total Recordable Incident Frequency² (TRIF) is 3.3. Although we have made a lot of progress to improve safety at Valmet, the work is continuous. Our global management system (GMS) provides a common platform for quality and HSE management in all operations. Through the annual planning process, targets and improvement initiatives are aligned across all units and locations to drive development towards strategic HSE objectives. By taking best practice into common global practice we are able to achieve sustainable improvements in safety performance.
Encouraging dialogue
We believe we can make Valmet even safer through developing our behaviors at all levels of the organization. We create a positive safety culture together when we communicate openly and continuously about health and safety issues. Last year, we launched the Safety Dialogue, the largest global Valmet training program to date. The purpose of the safety dialogue is to facilitate safety conversations as an ongoing practice in all teams.​ So far 42.5 percent of Valmet has participated in the dialogue either online or in Covid-19 safe face-to-face sessions.
Staying ahead of topical HSE events and best practices
Covid-19 is a good example of a topical HSE issue that came from outside our own operations but has significantly affected us all during the year. Even though we really couldn't prepare for Covid-19, following emerging HSE issues closely, reacting quickly and sharing the latest HSE management practices and lessons learned is essential. For us the most important learning is to be agile and adopt safe work practices that enable operations to continue while protecting everyone's health and wellbeing. By working together we make a difference and keep everyone safe.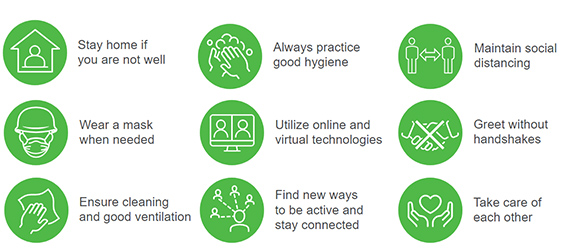 Reporting all HSE issues
Valmet has an external reporting portal for its customers, suppliers, contractors and other stakeholders for managing events related HSE and continuous improvement (CI) in all Valmet operations. The reporting portal is used for reporting all observations, improvement ideas, near misses, incidents and other non-conformities in Valmet workplaces, including at customer sites. The tool is also used by Valmet's own employees. In the tool we always do a thorough investigation and a corrective action plan. Based on the reported data, we also organize lessons learned sessions and design and implement incident prevention programs throughout the company. The tool supports development of Valmet's safety and continuous improvement culture to avoid similar events in the future.
Footnotes:
¹ The number of work-related injuries leading to absence from work for one day or more per one million hours worked.
² The number of work-related injuries leading to medical treatment, restricted work or absence from work for one day or more per one million hours worked.