Dec 10, 2018
Valmet has been producing shoe press belts for the global market since the mid-1990s. Today, Valmet Black Belts are known for their excellent material mix, long lifetime and good dewatering capability. To meet the demands of today's paper production, Valmet has recently developed yet another belt type: Valmet Black Belt H.
Valmet Black Belt H is a high-performance belt for all shoe presses. Due to its high durability and mechanical strength, it is equally suitable for both fast- and slow-running paper and board machines.

"Compared to our other belts, the new H type has better dewatering properties and minimized crack development due to the new elastomer formulation and flexible paper side reinforcement. The partly transparent elastomer enables precise control of the casting process and quality," explains Satu Hagfors, Product Group Manager for Belts at Valmet.
Carefully chosen raw materials ensure excellent belts
The new reinforcement yarn was chosen after thorough work.

"The new H-type yarn has 25 percent higher strength, better flex properties and lower deformation risk than previous reinforcement yarns, creating better mechanical strength even under extreme machine conditions," Hagfors says.
Quality never goes out of fashion
Over the last few years, Valmet has invested significantly in the quality of the shoe press belt production process. The casting process is very delicate, and therefore vulnerable to any changes in the conditions of the production facility, such as temperature and humidity.

The list of improvements made in the casting process is extensive.

"For example, we now have data logging systems including high-speed HD cameras to recognize any casting disturbances. The data loggers follow up over 100 parameters during casting. The on-line graphs are visible on the operators' control screens throughout the process and are double-checked afterwards by quality personnel. To further enhance the control of our casting process quality, we have made our belts partly transparent so that we can also inspect the critical yarn layout before finalizing the belt," Hagfors explains.

The latest investments at Valmet's production site in Tampere, Finland, have increased the level of automation in the production process.

"We now have automatic systems to ensure accurate dosage and homogenous mixing of all the polyurethane components and process additives. Also, the finishing machine has been upgraded with a new automation system to ensure the surface quality," Hagfors continues.
Inspection and analysis play key roles in product development
Valmet is equally interested in delivering excellent belts to its customers and developing new products for future needs. For that purpose, Valmet has improved the actual manufacturing process, as well as setting up other innovative ways to inspect the finished product and follow it up during its life cycle.

"For example, we use a special scanner to monitor the grooves on our belts before shipping, during shutdowns, and at our laboratory after the removal of the belt. The information is used for further product development," Hagfors says.
Launching new products takes time
Another proof of Valmet's innovativeness is the test machine developed solely for belt development purposes.

"In a test, samples are run for certain times through a nip under three different pressures. The temperature and length of the samples are monitored throughout the test. Also, the tensile properties of the samples are measured as new and after the test," Hagfors explains.

The test machine is a true asset in new product launches.

"Launching new products is never done overnight, as references are extremely important in our business. Even after we get our belts running, we may need to wait for a year to get data from the used belt. Through testing, we have been able to show that the new Valmet Black Belt H retains its mechanical properties even under extreme loads where other belts lose their strength and dimensional stability as the reinforcement fibers get damaged," Hagfors says.

The new Valmet Black Belt H retains its mechanical properties even under extreme loads.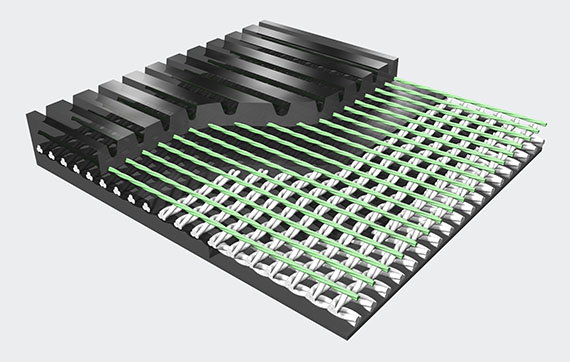 All in for the customers
The belt production process is very delicate, and the product itself can be fine-tuned with various surface patterns.

"The uniqueness of the belts highlights the significance of having dedicated sales personnel and product managers. We need to know our customers and have our ears wide open. I'm proud to say we have an outstanding team and state-of-the-art equipment to ensure top-quality products and service for our customers. This is how we live Valmet's values: we always go the extra mile to move customers' performance forward," Hagfors concludes.


Contact person:
Janne Honkanen
Product Manager
janne.honkanen(at)valmet.com
+358 40 090 8127