Apr 22, 2022
Mercer Stendal pulp mill is located in Saxony-Anhalt, Germany. The mill was started-up in 2004 originally designed for producing 520,000 tonnes of bleached softwood pulp per year and is today able to produce 740,000 tonnes per year after several large optimization projects.
Stendal mill turned to Valmet in early 2020 as it was time to replace some parts in the existing rotary cooler and they wanted to study different alternatives.
Since 1990s the main solution for Valmet's lime kiln coolers has been rotary coolers, as they bring many benefits to the earlier designs including higher heat recovery. During the last 10 years Valmet have also implemented stationary grate coolers for large kilns. These coolers further improve the heat recovery.
"As the 17-year-old existing cooler's requirements for maintenance increased drastically in the last years, the customer wanted to study the latest developments in cooler technologies. After visiting Metsä Fibre's Äänekoski mill, where we had delivered the lime kiln with stationery cooler, the customer was interested in the benefits the stationary cooler brought and wanted to study this possibility," tells Claus Jensen-Holm, Director for Valmet's lime kiln technology.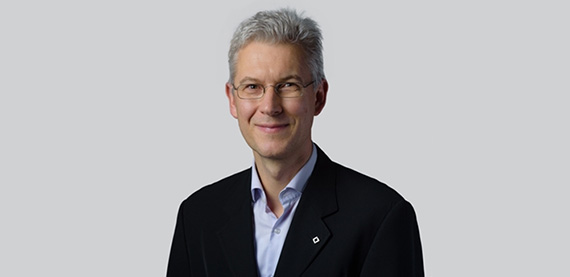 Claus Jensen-Holm
"Originally we were a little hesitant as we had though stationary coolers to be the right solution only for larger kilns, but we wanted to take on the challenge to create a design that would also work for this kind of medium sized lime kiln," explains Stefan Binder, Sales Manager for lime kilns.
Joint effort in design and implementation
The Stendal, Valmet and Valmet's supplier teams started working together to find a technically and economically suitable solution for the Stendal mill. As this was the first stationary cooler in this size range, all parties were committed to making this project a success.
"The starting point was that the customer didn't want to make any major changes to the existing kiln and that the cooler equipment and burned lime transport would need to be above ground. We needed to go to the drawing board as there was not enough room for the kind of in-line solutions we had earlier delivered. Working together we found a compact solution where the kiln and the cooler are perpendicular to each other. We also had a clear cost target for the investment and were able to meet that," Binder continues.
The project was started in September 2020 with the detail engineering and the site works were done during spring 2021. The startup was according to schedule and performance guarantees were easily met during summer 2021 less than one year after project start.
"A lot of the work was done during intensive covid-19 times. This meant we were not able to travel as normally. Even our planning meetings with the customer and supplier were held online. When it came to site works, we had great support from Valmet's Area and Services teams from Darmstadt in Germany who were working at the site in different projects," Jensen-Holm tells.
"In addition to the new lime kiln cooler, Valmet delivered rebuild of the batch cooking plant, brown stock washing, pulp dryer and the bark boiler. This project is a good example how efficiency and production capacity can be increased. Working together with different technology and services teams we were able to successfully deliver the project," says Bernhard Trunk, Senior Sales Manager at Valmet.
Flexibility, lower fuel consumption and robust solution
"Stationary coolers are expected to improve heat recovery by further 3-5% compared to rotary coolers. As there is no mechanical load on the kiln shell, rings nor bearings the lifetime is longer with overall lower maintenance costs. The stationary cooler system is also flexible with high availability compared to traditional coolers. The high heat recuperation not only reduces fuel consumption emissions and in turn can enable higher capacity in the kiln," Jensen-Holm summarizes the benefits.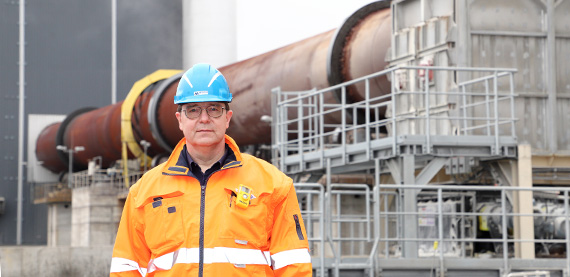 Jan-Peter Daum at the Mercer Stendal mill (photo by Stefan Rühling)
"The new lime kiln cooler enables us to ensure compliance with the latest tough German environmental regulations. In this project we also set the basis for future decarbonization projects with a first step of being more energy efficient with the new cooler. The first experiences have proved the benefits in real life," says Jan-Peter Daum, Head of Major Projects and Strategic Investments at Mercer Stendal.