Sep 21, 2018
XinXin Wood in China has installed two of Valmet's new products in their newest MDF line which was started up in 2014: a new blow valve and our new steam separator, both of which are placed in the blow line directly after the Defibrator.
Valmet Steam Separator PV
Installation of the steam separator meant that approx. 4.4-5.6 ton per hour of steam could be recovered and reused in the chip bin, which led to the amount of fresh steam required being reduced by the equivalent amount. This, in turn, lowers the temperature in the incinerator (used for steam production), with less nitrogen oxide being emitted into the surroundings. Also, the temperature in the fiber dryer was reduced by 6-7 0C thanks to the installation of the steam separator.
• Approx. 4.4-5.6 ton steam was recovered per hour
- Steam production required less bio fuel and fresh water
- Reduced emissions of nitrogen oxide to the surroundings
• Dryer temperature was reduced by 6-7 0C
Valmet Blow Valve ET
The new blow valve ensures that the defibrator runs at a more stable rate, which in this case lengthens the life span of the segments by around 60 %. The previous blow valves used in XinXin had a life span of just 2-3 months. The new blow valve has now been in operation since February 2016 and no visible wear and tear can be detected.
• Ensures a more stable rate in the defibrator
- Saves energy
- Refiner segments have a 60% longer life time
• Significantly longer life span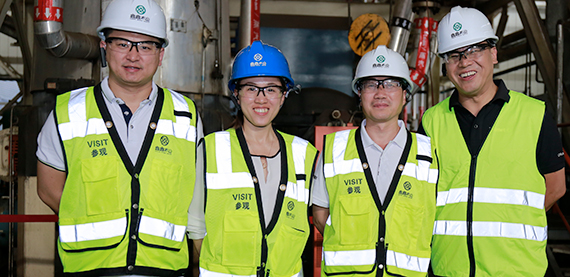 For more information contact:
Mattias Grannas
Product Specialist, Mechanical Fiber
mattias.grannas@valmet.com
+46 70 663 40 49