For Simo Sääskilahti, Senior Vice President of Valves business line at Neles (currently Business Line President at Valmet Flow Control), digitalization is one of the key enablers to serve its customers better. "Customer centricity is a key pillar in our strategy. We have a tightly-knit and constantly growing distribution and service network supporting customers globally. Digitalization forms an integral part of our strategy and vision. It offers us new and exciting options to serve our customers better", Sääskilahti says.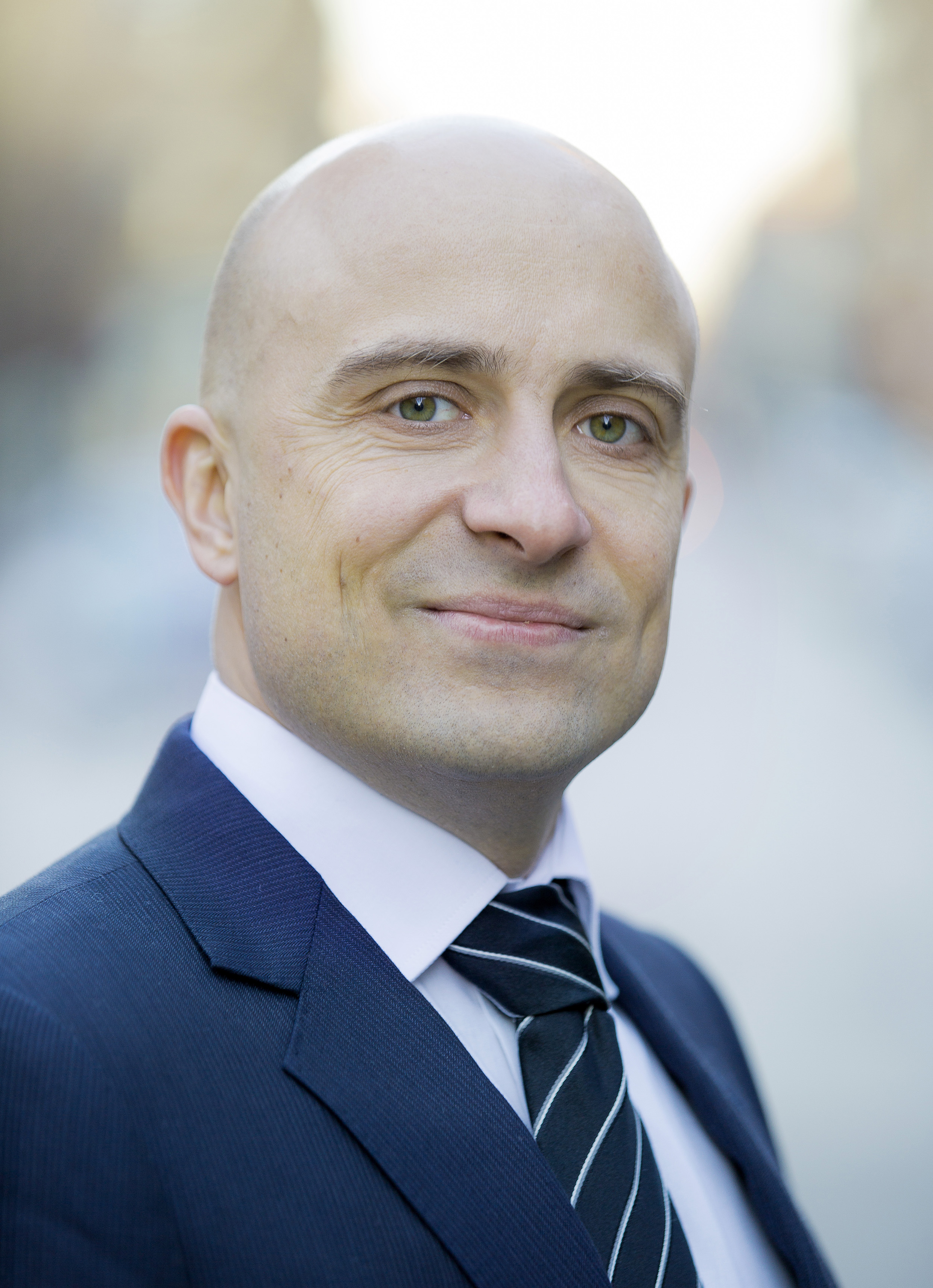 Of course, most companies probably would state they are customer focused and are striving to have a physical presence in the market. What makes Neles stand out in this respect? Sääskilahti nods: "I see what you mean. I would agree that most businesses talk about similar goals. The difference is how you want to get there and what the level of execution is. As I mentioned before, customer-focused digitalization for us is a tool that has an impact on our business and our customer's business in a profound way."
Sääskilahti continues with a striking example of this impact. In the project procurement and project execution phase, there are frequent exchanges of valve-related and engineering data going back and forth between EPC-companies and suppliers. In the early procurement phase, EPCs require budgetary quotations from suppliers to estimate the project costs. As they move further in the procurement bids with end customers, EPCs require the suppliers to submit the final and firm quotations.
More agile approach
In general, the budget quotation and final quotation phases can be relatively short, Sääskilahti states. This leaves the supplier a limited period of time to produce a high-quality proposal on the specifications and the quotations. Also, during the process, several revisions to the technical specifications and data may occur.
Valves are key elements in controlling production, efficiency and continuity.
"As a leading valve supplier, we alreay have a very proficient project quotation team staffed by experienced project quotation engineers. To add to this strength, we will also be able to act faster and in a more agile way as we are developing digital data processing tools that will facilitate digital data exchange between us and EPCs. The saved time and effort can be used for creating smarter solutions for customers. Digitalization can also support joint learning in the future, through improved analysis of data. Another key area of our development is to improve the end-to-end project life cycle management with improved support to, for example, revision management."
Time for value-added activities
For Neles, automating these time consuming and sometimes repetitive tasks is designed to create time on "both sides of the fence" for value-added activities such as solving complex issues that have an impact on project execution. "Non-value added activities are usually associated with large amounts of paperwork, slow or even manual data transfer that need to be checked over and over. We have decided to reduce and rationalize this process. We are already working on pilot projects to address this issue and plan to roll this out in the near future. "
As for the development of these digital tools, Neles has opted for the so-called agile approach. This means that the company is aiming for short-cycled (software) releases that will be frequently updated with additional useful features. These updates will be based on customer and user feedback in order to continuously improve functionality for the end user.
Distribution business very important area
In addition to project activities, distribution sales are also a very important component of Neles' business, Sääskilahti says. "Neles works in strong cooperation with distributors, or partners, as we like to call them at Neles, and has developed software called "Neles Valve Partner Portal" with which the partners can independently create firm quotations for their customers. This has drastically reduced the response time to quotation inquiries to the end customers. Partners have embraced this new tool with great enthusiasm. Besides the speed, it has also brought the quality of the final quotation to a total new level - due to more direct communication and less middle men."
Installed base lists
Digitalization is not only used by Neles to streamline project development, but also as a tool in existing assets. According to Sääskilahti, digitalization pertaining to the installed base begins at the base with a comprehensive inventory and rationalization of said installed base. Neles has extensive experience in this process in the pulp and paper industry.
By harmonizing and streamlining your installed base lists, significant savings in man hours and inventory costs can be achieved.
"In many cases, these installed base lists are not up-to-date and/or complete. Over time, new items have been added by hand with varying spelling types. Each variant is listed as a new item - which it isn't. This in turn leads to a top-heavy list, which also makes it hard to use for asset management/maintenance. Just to give an example: we have streamlined such lists from 5000 items to just 550! Imagine the difference for the maintenance team – the installed base just shrinking to little more than 10%. By harmonizing and streamlining these lists, significant savings in man hours and inventory costs can be achieved. It also paves the way for more advanced maintenance concepts, such as predictive maintenance."
More with less
In establishing a bridge between process (parameters) and monitoring/maintenance, valve performance data are necessary to "listen to the valves talking". Neles' (smart) control valves hold performance and condition data that can be used to save on maintenance costs, prevent unplanned shutdowns and subsequently optimize output.
"In the current production climate, the demands are high", Sääskilahti says. "Besides the economic parameters you just mentioned, there is also a hightened regulatory, environmental and safety pressure, for example, on fugitive emissions. With our smart control valves and additional analysis tools, we are able to fine-tune the production process."
Eye on the process 24/7
Generating process data is merely the first step. It is equally important to select relevant data sets, analyze the figures and provide specific data for decision-making purposes. Neles has developed specific software designed to monitor the production process 24/7.
"Our award-winning Expertune PlantTriage control loop monitoring software has been developed by a team with hundreds of years' worth of control experience. As such we are also able to assist operators and/or maintenance personnel who are less experienced."
In most plants, Sääskilahti states, there are hidden problems that are degrading production efficiency and costing money. These problems can range from controls in manual mode to incorrectly operating control valves. In general, valves are key elements in controlling production, efficiency and continuity. With Expertune PlantTriage, these problems are brought to the surface and prioritized.
"Expertune PlantTriage also includes integrated loop tuning, instrument, and valve analysis, so you can choose the best parameters to optimize your process. Neles' profound know-how regarding smart positioners and valve position feedback systems has been incorporated into Expertune PlantTriage to meet customers' needs for improved reliability. Expertune PlantTriage has also been tested intensively in different demanding industries, including refining, chemicals, and pulp and paper."
Innovation in materials
Apart from innovation in the digital world, Neles keeps investing in order to expand its offering. One interesting area is materials R&D for its products. Here the company is aiming at solutions in severe service applications, for example, in mining. For one, they have developed advance slurry valves that are able to replace knife-gate or pinch valves in isolation services. Knifegate valves are not the most optimal for control service, Sääskilahti says, while pinch valves are not suited to high temperatures.
"Valve designs based on metallic construction materials and a rotating closing member offer the best of both worlds. With our R&D in metal compositions and coatings we have developed metal-seated ball valves suitable for severe control service that are able to handle pressures up to 30 bar and temperatures ranging between 200 and 300 degrees Celsius. We will continue to develop better material solutions, ultimately to reduce MRO costs and increase the lifespan of our valves. In other words, to make life easier for our customers."
Text written by Lucien Joppen / KCI Publishing.
Article originally published as the cover story of Valve World 2018 Conference brochure.
Text originally published in 2019, and slightly updated in April 2022, due to the company name change to Valmet.