Jun 19, 2019
Zibo Green Energy New Energy Co., Ltd. is the first company in China to utilize Valmet's advanced circulating fluidized bed (CFB) boiler technology for turning waste into energy. Besides raising its performance to the next level, their example is setting the direction for the entire municipal Waste to Energy segment.
"Our company is dedicated to the recycling of solid municipal waste. By turning waste into heat and electricity, we can greatly offset the impact of pollution on the atmosphere, water and soil," says Ms. Wang Yuanluo, Chairman of China Jingjiang Environmental Holdings Co., Ltd., the parent company of Zibo Green Energy New Energy Co., Ltd. "We handled 8.25 million tonnes of municipal waste in 2018, and generated 2.23 billion kWh of electricity, which can meet the electricity needs of 1.65 million families."

"According to China's 13th Five-Year Plan, the amount of waste incineration for power generation in 2020 should reach 50 percent of total innocuous waste treatment. What's more, China's economy continues to operate in a stable manner, which provides the enterprises like us a very good environment for development," says Ms. Wang in describing the industry's market prospects.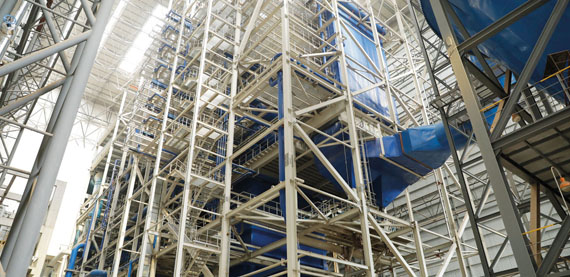 A breakthrough in the technical bottleneck
"Back in 2016, the performance of our fluidized bed technology had reached bottleneck. Indeed, this was the case for the entire area of domestic waste incineration for power generation. There had been no revolutionary technology breakthroughs for years. To enhance our company's fluidized bed technology performance and brand value, we chose to go for internationally recognized advanced technology."
Ms. Wang continues: "Valmet technology represents the world's top-performing technology, and they are renowned worldwide. The equipment has very high processing capacity and operating efficiency, and it allows the integration of a large amount of automation and after-sales services. We also value the level of their technical expertise and service quality, which is why we chose Valmet as our main equipment supplier."
Good adaptability
"As the first company in China to introduce advanced foreign fluidized bed technology, the biggest challenge was whether the foreign technology could adapt to the domestic scene: The water content, heat value and ingredients of waste in China differ markedly from those of foreign countries," says Mr. Wang Rupei, General Manager of Zibo Green Energy New Energy Co., Ltd., of the challenges at the beginning of the project. "However, we were very pleased to see that Valmet technology's adaptability was excellent."
"Our first startup was in April 2018. Everything went well, and after 51 days of preparation, the boiler's pipe blow work was completed on June 5: high-quality steam entered the steam turbine, and electricity was successfully generated. We then conducted a 168-hour test run. During the entire test run, all operating parameters met the expected requirements, and all the performance indicators reached our expectations," Mr. Wang says in describing the adaptability of the equipment, which he is very satisfied with.
"We were also worried about the adaptability of personnel cooperation, because neither our own employees nor subcontractors had any experience of working with foreign teams. But it turned out that such concern was unnecessary. Valmet's project team was very professional and dedicated. Good communication ensured mutual understanding and respect, and created a strong basis for the successful achievement of shared goals. I'd like to take this opportunity to thank both teams for their outstanding work," says Mr. Wang.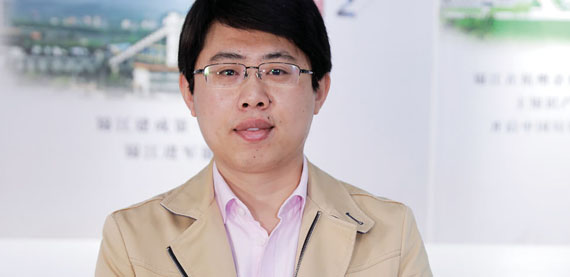 High efficiency and low emissions
"The design efficiency of Valmet's circulating fluidized bed boiler is 89 percent. In addition, the efficiency of this boiler is currently the highest in China, processing 1,000 tonnes of RDF per day, equivalent to 2,200-2,300 tonnes of primary municipal waste. This equals the capacity of 3-4 domestic boilers, so the scale benefit is obvious," Mr. Wang explains.
"We also carefully follow pollutant emissions indicators. At present, our carbon monoxide, sulfur dioxide, nitrogen oxide and other emissions indicators have reached domestic emissions standards, with some indicators even meeting EU emissions targets," says Mr. Wang.
"The efficiency of the boiler is currently the highest in China."
Successful project
"Overall, I think this has been a very successful project. We have achieved many new breakthroughs," Ms. Wang summarizes the breakthroughs and changes the project has brought.
"The success of this project marks a new milestone in Jingjiang's domestic business and technological development. It has the first high-parameter circulating fluidized bed incinerator in China, and was elected as the Science and Technology Demonstration Project by China's Ministry of Housing and Urban-Rural Development. As a benchmark for domestic SRF technology, its fuel preparation and high-parameter, high-capacity energy conversion technology has established a milestone for waste incineration power generation technology."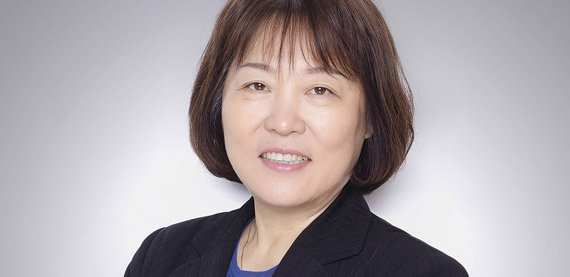 "Thanks for Valmet's support! Their professional and committed way of working, backed by their 220 years of industrial experience, greatly impressed us, and we're looking forward to further cooperation in the future," Ms. Wang adds.
TEXT Sara Li
Article published in Forward magazine 2/2019.