Customer case:
Low-emission combustion with Valmet CFB Boiler
To meet its renewable energy target and the municipality of Pori's industrial and municipal energy needs, Porin Prosessivoima invested in Valmet's multifuel solution, containing a boiler and flue gas cleaning. The bioenergy plant is not only delivering performance and availability; it is also saving natural resources and reducing emissions.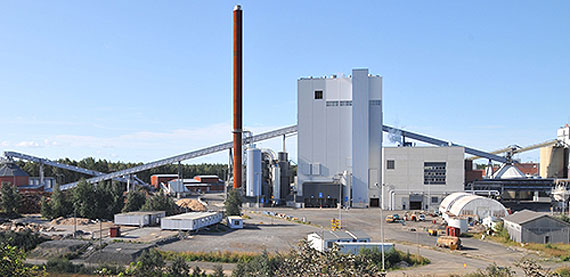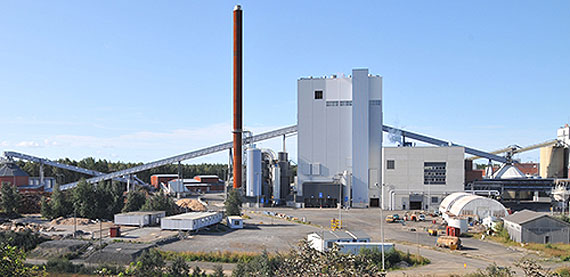 Running such a complex plant would be totally impossible without reliable combustion technology and intelligent process automation."
Summary
| | |
| --- | --- |
| Location | Pori, Finland |
| Customer challenge | Demanding fuels containing corrosive components, meeting EU's waste incineration directives |
| Solution | Valmet CFB Boiler (formerly CYMIC) utilizing circulating fluidized bed technology and flue gas cleaning. |
| Results | Utilization of a wide range of locally available fuels, minimum emissions with optimum ecomonics, a high efficiency system - a major increase in production capacity and supply security for Pori's industries |
| Keywords | Energy, Europe, Air pollution control, CFB boilers |
Technical data
Steam

177 MWth

67 kg/s

84 bar

522°

Fuels
Wood fuel, peat, recovered fuel, coal
Start-up
2008
Based on circulating fluidized bed technology, the Valmet CFB Boiler (formerly known as CYMIC) enables the safe and efficient combustion of the plant's demanding fuels containing even high amounts of chlorine, alkalis and other corrosive components. Limestone and ammonia water injected into the furnace minimize so2 and Nox emissions from the process, and a fluidized bed superheater in the cyclone's loopseal prevents hightemperature corrosion. A bag filter removes 99.9% of solids in flue gases, and a layer of lime and activated carbon on the bag filter's surface removes the remaining sulfur oxides and other acid gases, and eliminates any mercury and dioxin emissions.