Nov 25, 2021
Neenah Coldenhove is a small specialty producer with two paper machines producing innovative paper solutions which are exported all over the world. The mill's transfer paper gained worldwide recognition with the introduction and patent at the end of the nineties of a very successful paper grade for dye sublimation transfer printing on all kinds of soft and hard surfaces.
The mill has since developed a broad assortment of transfer papers featuring extremely high transfer yields for many different applications. Together with their other specialty products, such as barrier paper for sterile packaging, the production of transfer paper places high requirements on final product quality.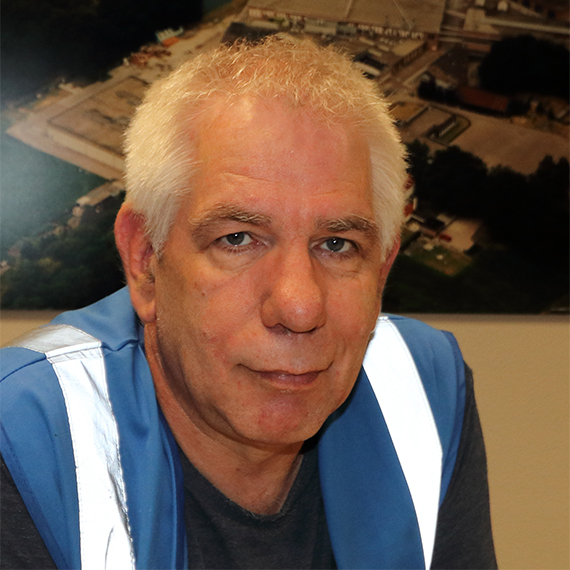 We are a specialty mill with small machines and we try to add a lot of value with the coating on our paper." says Gert van Beek, Process Engineer at Neenah Coldenhove. "Any break or hole in the coating of transfer paper means the ink is absorbed by the paper and not transferred to the substrate in the next step where it should go. Customers can demand that we pay for the textile that has not been printed correctly but, since the installation in November 2020 of a Valmet IQ Web Inspection System (Valmet IQ WIS) on PM2, this cannot happen anymore."
Coating uniformity
The secret behind the successful application of the Valmet IQ WIS is an innovative ultraviolet measurement developed almost at the insistence of van Beek, after the startup of an earlier IQ WIS on PM1 in 2015. "We want to ensure coating uniformity and with ultraviolet (UV) lighting the cameras can see this and monitor the coating on a continuous basis," says van Beek, "Now, if we see a hole in the coating then we discard that part of the roll because the paper will not do what it is supposed to do."
The system on PM2 consists of one camera beam with ultrahigh definition cameras. Ultraviolet light-emitting diodes are used for the reflective top coating measurement and with white light for transmission through the web the other paper defects are detected. "It lets us see things we could not see before and means we don't give a paper with a problem to our customer. We could never tell before! Earlier we would examine the paper under UV light at the winder if we knew we had a problem, very time-consuming and wasteful. Now we see immediately and it helps us to see things we didn't know," says van Beek.
Assured customer quality
As well as quality assurance, the UV measurement is helping to see other effects to machine operation. "After a long stop, for instance, we see areas of more coating caused by the coagulation of coating particles from our broke, not a quality problem but adversely affecting other additives like starch added to the stock, it has been of tremendous help," declares van Beek. "Coating is also very sensitive to moisture and if we see a problem, we can adjust the profile before coating to lessen the effects. Earlier we only knew when a customer complained, not a good situation.
van Beek has been very satisfied with Valmet since the first web inspection system installation in 2015 on PM1, followed by a Valmet IQ QCS in 2016 and second QCS for PM2 the following year. "Our biggest concern with the new beam was protecting personnel from the UV light, for which special screens were designed by Neenah Coldenhove and approved by Valmet.
"Valmet Automation is always willing to listen and at least try to help us with whatever we need," he concludes.