Valmet DNA user interfaces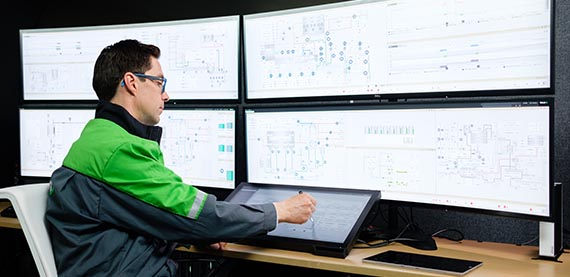 The Valmet DNA automation system provides intuitive and straightforward user interfaces for quick problem solving and efficient decision-making. The Valmet DNA user interfaces enable quick problem solving and efficient decision-making.
Finding the cause of process disturbances at plants is often challenging. Many times information is scattered when you would need to be able to compare them on the same screen. By bringing different data onto one interface we can create tools that provide a comprehensive overview at a glance, making problem-solving and decision making easier.
Functions are specially designed with production professionals in mind. Process pictures designed for the tasks and role, give the user an intuitive view into the process structure and situation. Graphical navigation, viewing history data from the very same process picture and information flow to the maintenance management system is user praised examples of our straightforward approach in the user interface.
Learn more: