Over nearly four years of construction and development, three world-class papermaking production lines have been built at Shanying's Huazhong site. They integrate thermoelectricity and facilities that support environmental protection, with a total annual output of 1.27 million tonnes of board, and a total production efficiency of more than 94 percent. The facilities feature paper recycling, the comprehensive use of mill waste, and smart storage and logistics management.
Innovation and smart manufacturing
"World-leading" is the keyword in Shanying Group's vision, which is deeply embedded in Shanying Huazhong Paper's continuous innovation and smart manufacturing actions, from site selection to supplier selection and project execution.
A combination of three production lines allows each to optimize the costs of raw materials, energy and labor
"With our presence in Jingzhou, we aim to capture the central market ahead of others. But in fact, compared with other mature papermaking bases, the Central China hinterland still faces many disadvantages in terms of marketing, transportation, talent and so on," explains Feng Junxian, Shanying Huazhong Paper's General Manager. But he points out that their Central China project's first innovation point is its long-term orientation. Even when facing an unfavorable situation, they can successfully execute the project, achieve profitability, and even set industry records, which in his opinion is due to their continuous innovation and smart manufacturing.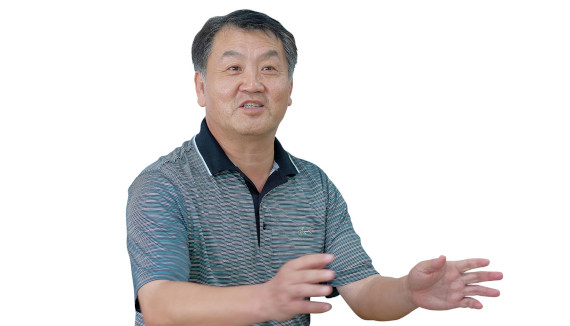 Mr. Feng adds proudly that they have created a combination of three production lines at the site, which allows each to optimize the costs of raw materials, energy and labor. He reports that the Shanying Huazhong mill has the highest per capita output value in the group, while recruiting the largest number of new employees. He gives credit for this to smart manufacturing, without underestimating the power of their innovation-oriented management.
World-leading innovations
Mr. Feng highlights that they have actively capitalized on world-leading innovations by introducing Valmet's leading papermaking technology and equipping the mill with Valmet's high-temperature, high-pressure and low-emission waste incineration boilers. In his own words: "We've even achieved a breakthrough in the logistics and transportation mode within the factory through the extensive use of automated processes. We've automated manually analyzed data to enable efficient production in parallel with the comprehensive utilization of resources."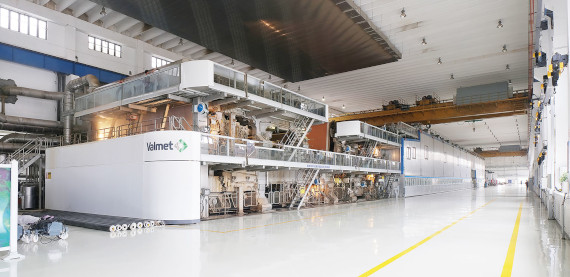 Toward lightweight packaging grades
Mr. Feng explains that Shanying has been developing rapidly in recent years, moving toward the goal of energy saving and emission reduction in technology investments.
"Moreover, we're continuing to explore the demand for lightweight packaging for fast-moving consumer goods – lightweight packaging that maintains its high strength, with less use of raw materials to achieve a wider range of end products. The gap forming technology exactly meets the production requirements for lightweight products." He recalls that although 120 g/m2 linerboard was previously considered a lightweight product for the old paper machine, it is now a heavyweight product with the new technology. As a result, he says that the Valmet technology makes it easy and efficient to produce lightweight products with excellent production stability. In addition, he says that personnel and logistics efficiency, as well as competitiveness, are enhanced, achieving sustainable development.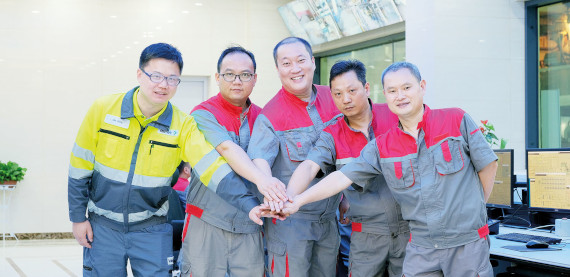 100 percent renewable resources
Mr. Feng continues by saying that Shanying Huazhong Paper produces its packaging paper range using 100 percent renewable resources, and has repeatedly optimized fiber utilization, which is now more than 95 percent. In terms of the comprehensive utilization of resources, they recycle 100 percent of white water, solid waste after classification, dry and incinerated sludge for power generation, use biogas generated by wastewater treatment for biomass power generation, clean waste gas and conduct three-stage treatment of wastewater to achieve an ultra-low standard discharge.
Text Sara Li
Thermal power plant: High fuel flexibility, high efficiency and low emissions
Jia Chengmin, Shanying Huazhong's Thermal Power Plant's General Manager, reports that using light slag, sludge and biogas from the paper mill as fuel for the thermal power plant fully realizes the comprehensive utilization of resources, converting waste into a valuable resource. The electricity and steam produced by the thermal power plant are delivered to the paper mill, which can significantly reduce its energy consumption costs, enhancing its cost competitiveness.
He cites high fuel flexibility, high efficiency, low emissions, and good corrosion resistance as reasons for choosing Valmet's circulating fluidized bed (CFB) boilers. Moreover, Valmet has a strong brand strength and successful customer cases from all over the world. Having actually worked with Valmet, he admits that his team is also impressed by their professionalism and cooperative spirit, which are key factors for their project's success.
Shuai Yi, Shanying Huazhong Thermal Power Plant's Director, also highlights the technical advantages of Valmet's waste incineration boiler: "The circulating fluidized bed boiler offered by Valmet achieves the designed operating efficiency during actual operation, producing high-pressure steam with a pressure of 93 bar and a temperature of 540 °C. The flue gas generated in the environmental protection treatment can meet the domestic air pollutant emission standards for waste boilers, and the boiler achieves fully automatic, efficient and smooth operation, ensuring a safe and comfortable working environment."
PM21: Harmony of human, machinery and nature
Weng Zejun, Shanying Huazhong Paper's Deputy General Manager, says that Shanying Huazhong's PM21, an OptiConcept M modular production line provided by Valmet, produces lightweight high-strength linerboard grades with a basis weight range of 70–130 g/m2. This machine is compact in structure, low in energy consumption and high in automation. The machine currently consumes 1.04 tonnes of wastepaper, 400 kWh of electricity, 1.4 tonnes of steam, and 4–5 tonnes of water, which is significantly lower than the industry standard, making it a benchmark model for green and low-carbon production.
He adds that since its start-up in December 2019, the machine has been highly stable, and the control system is basically "self-managed," with problems on the paper machine predicted in advance, analyzed automatically and resolved quickly. Mr. Wen explains that together, these factors have contributed to the machine's high efficiency and low consumption, while reducing the operating staff's labor intensity and improving the factory's working environment.
PM23: Net profit in the second month after start-up
Liu Ting, Shanying Huazhong Paper's General Manager Assistant, who has been working in the industry for nearly 20 years and has worked in many production lines with different speeds and widths, admits that PM23 is by far the smoothest paper machine he's ever started. During the second month, it easily produced various lightweight high-strength corrugated papers of 60–110 g/m2 and met all the design specifications.
"We're also proud of the fact that besides the very smooth start-up, the paper machine continues to run stably at high efficiency," points out Mr. Liu. The current time efficiency (including maintenance time) is stable at more than 94 percent, and was 95.6 percent in April. PM23 achieved a net profit in the second month after the start-up.
Stable operation and easy maintenance
Zhou Yu, Shanying Huazhong Paper's General Manager Assistant, who is in charge of the maintenance and management of the whole Shanying Huazhong mill, has benefited greatly from smart manufacturing: "The Valmet paper machines are highly automated, operate stably and are easy to maintain. BM21 and BM23 are equipped with status monitoring systems like vibration monitoring, paper break monitoring and so on. We've eliminated spot checks, and inspectors are alerted by automated systems. The systems can even help analyze the causes of problems and prevent subsequent problems occurring."
Mr. Zhou adds that the Valmet paper machines' felt insertion units' design is highly beneficial. He explains that the unit design saves significant manpower compared to traditional cantilever beam structures, but requires a higher level of operational skills, which is in line with the current trend that paper mills are short of manpower but have improved staff quality. Meanwhile, the felt insertion unit design replaces the cantilever beams, which reduces the use of large amounts of steel, achieving significant carbon reductions in both the machining and transportation phases.