Aug 19, 2019
The marine industry is very international. Also, Valmet is working worldwide. Valmet's vision is to become the global champion in serving its customers. Our expertise in Marine is built on more than 200 years of history.
Now, legislation from the International Maritime Organization (IMO) requires vessels to reduce sulphur oxides (SOx) and other emissions. To support shipyards and owners in achieving these targets.
Valmet has focused on designing and delivering exhaust gas cleaning technologies. The complete exhaust gas scrubber system is controlled with Valmet's proven marine automation, Valmet DNA.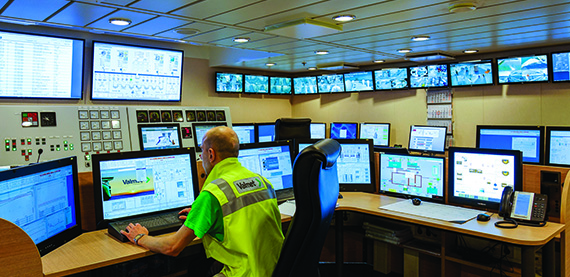 Finland, a forerunner in the marine industry
The Finnish Marine Industries comprises high-technology maritime solution providers, leading marine equipment manufacturers, software and system providers as well as shipbuilding, ship repair and offshore yards, totally more than 1.000 companies.
"As part of the industry, Finland has for a long time worked to take the wellbeing of the environment and marine ecosystem into consideration. Changes and decision-making processes have traditionally been slow. The pace of change has now accelerated due to greater awareness and stricter environmental regulations. We want to be forerunners in the industry," says Henrik Bachér, Acting Secretary General of Finnish Marine Industries.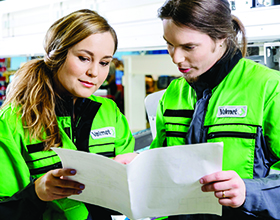 Have a look at the campaign by the Finnish Marine Industries: We challenge you to Sea the future – say yes. From Valmet, Bettina Laine, tells about her work as Project Manager.
In picture: Bettina Laine (left) and Lauri Virtanen discussing details in the project.
For more information:
Bettina Laine
bettina.laine (at) valmet.com