Customer case:
Stora Enso Ingerois improves bulk with Aqua cooling calendering
The Stora Enso Ingerois mill wanted to substitute the Yankee process and Yankee cylinder with a process less restrictive on productivity and speed. Aqua cooling calendering is a new bulk-saving calendering technology, which was installed at the mill in the fall of 2015. Prior making the investment decision, Stora Enso run several pilot trials at Valmet's pilot facilities to make sure that they would get the improved quality and raw material efficiency with the rebuild concept.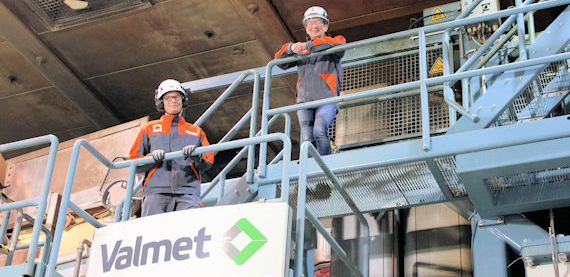 We talk about bulk-saving potential instead of precise numbers. We are happy with the clear results. The results basically depend on how much cooler the web can be in these kinds of process conditions."
SUMMARY
Location
Stora Enso Ingerois Mill in Anjalankoski, Finland
Customer challenge
Making board lighter, improving bulk of FBB produced.
Grade

Folding boxboard

230 - 335 g/m2

For pharmaceutical, food and chocolate packaging

Solution

Pilot trials at Valmet Paper Technology Center prior investment decision.

BM 4 was rebuilt with Valmet's latest calendering innovation, Aqua cooling calendering, which was retrofitted on the top of the existing calender.

Results

The new technology enables the machine's operating methods to be developed and optimized to achieve bulk savings. This brings significant energy and raw material savings throughout the value chain of the product.

Improved lightness and stiffness properties of Tambrite folding boxboard.

Keywords
Board and Paper, Rebuilds, Europe