Customer case:
Reliable refiner consistency control with Valmet MCA
Papelera Guipuzcoana de Zicuñaga in Spain installed a Valmet Microwave Consistency Measurement (Valmet MCA) in their refiner's feeding line. They use a mix of hardwood pulp, softwood pulp, and calcium, and needed a measurement that could measure the consistency accurately and without a risk of being damaged by particles or wires in the pulp.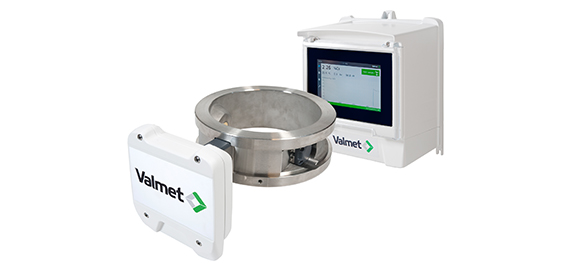 It is the first microwave consistency transmitter installed in the mill and the results are very promising. It is a very trustworthy and consistent measure despite changes in the mix. The setup and calibration were easy and well explained. This is a good upgrade from a blade transmitter, and we expect a very long lifetime due to the absence of wear parts compared to rotative transmitters.
Summary
Location
Hernani, Spain
Challenge
To measure reliably the consistency of mixed pulp flow that might contain wires from the softwood pulp bales and has different degrees of ash content and hardwood/softwood mix.
Solution

Valmet Microwave Consistency Measurement (Valmet MCA) to replace a blade consistency measurement.

A Flow Through model was selected as there is a risk for metal wires of pulp bales.

Delivery contained also Valmet Nove Sampler to assure reliable sample taking.

Results

Maintenance-free instrument
Flow Through design without a risk of being damaged by particles or wires on the pulp
Accurate measurement, always in line with the laboratory
Very intuitive software with easy setup and calibration

Keywords
Microwave Consistency Measurement, Automation, Spain