Valmet Microwave Consistency Measurement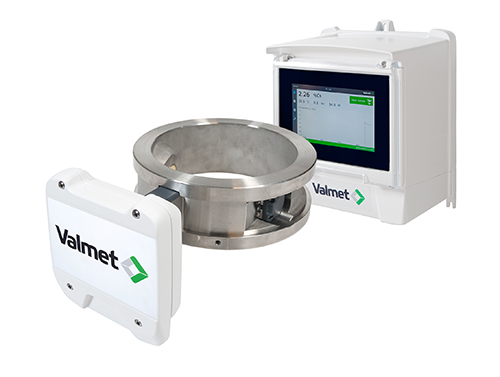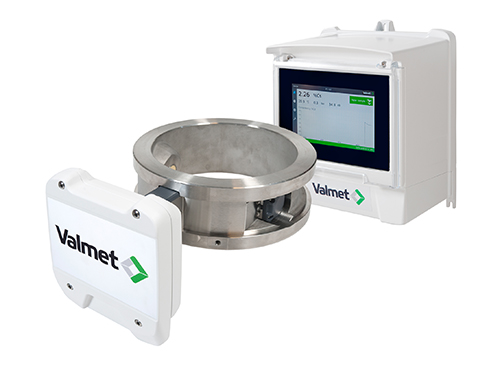 Valmet Microwave Consistency Measurement (Valmet MCA) measures total consistency of the pulp process stream independent of fiber length, freeness, wood species or blend. The measurement is not affected by flow rate, brightness or color and enables better control for more efficient production, improved quality and economic savings with fewer process upsets and less off grade product. Valmet MCA offers a wide consistency range (0-16 Cs%) for different applications in the pulp and paper industry. With low lifetime costs, the sensor is simple to install and requires no regular maintenance to keep commissioning and running costs to a minimum.
The industrial standard in total consistency measurement
Minimization of off-spec time with production changes and unexpected changes in fiber furnish in recycled paper process are some of the challenges currently faced by pulp and paper makers. Adding to this, high ash content and its variation of content and quality, plus the changes on HW/SW/ash ration by furnish and broke make it difficult to measure consistency when using shear force and optical meters.
Valmet MCA with its microwave technology makes it the most accurate and reliable measurement in the pulp and paper industry. Solids such as fibers and fillers conduct microwaves faster than water so that shorter microwave transmission times will correlate to higher consistencies. This relationship is linear, making it is easy to calibrate the device regardless the type of pulp is being measured. Broke, recycled fiber, HW, SW, or other difficult pulp, such as nanocellulose, is handled without a problem.
The consistency meter that pulp and paper makers trust
Total consistency measurement independent of grade changes and fiber properties
Large installed base and wide application experience with more than 5500 installations world wide
Smooth and reliable grade changes
High end-product quality with minimum off-grade
4th generation Valmet MCA
New technology
Using high performing Direct Sweep Detection (DSD), a new method developed to analyze low power microwave signal, Valmet MCA offers greatly improved consistency measurement sensitivity and accuracy. Together with newly designed microwave antennas and digital electronics, the unique measurement offers much higher resolution and repeatability than competing old fashioned analog designs. It offers the best process control performance for accurate chemical dosing (kg/ton), recipe and grade mix management, refiner feed optimization, and basis weight control.
New user interface with Valmet Bridge – The new and easy-to-use terminal platform

Commissioning and operation have also been enhanced with the Valmet Bridge user interface, a new 7'' touch screen control platform designed for use with Valmet process sensors and analyzers. With comprehensive diagnostics, WiFi and Industrial Internet ready capabilities, Valmet Bridge user interface provides a user-friendly experience and intuitive access to transmitter operation and remote services from Valmet.

Twin Blade sensor

The new Twin Blade sensor complements the offering of the also newly redesigned Flow Through sensor, by allowing paper and pulp makers to install it in larger pipe diameters. With a wider applicability, the new Twin Blade sensor can also be used to measure unscreened pulp. Its completely redesigned clamp mounted probe is suitable for the much higher conductivity environment of chemical pulping. Intended for pipelines of 200 mm diameter or greater, the Twin Blade eliminates stringing with unscreened pulp and other problems suffered by many insertion type probes.

Flow Through sensor

The newly redesign Flow Through sensors are totally interchangeable with earlier installations. The body of the Flow Through sensor is a pipe that replaces an identical length of process pipe. Flush-mounted antennas are installed on opposite sides of the sensor body, so that the measurement takes place through the pipe. Sensor electronics casings are installed on the sensor body by means of a base bar, and temperature and pressure sensors are installed inside the base bar. Antenna cables are located behind separate protective cover.