Reliable fiber consistency measurement for critical processes
Valmet Rotating Consistency Measurement - Valmet Rotary
Setting a new standard in rotary consistency measurements, the Valmet Rotating Consistency Measurement (Valmet Rotary) delivers extremely high sensitivity while cutting maintenance effort.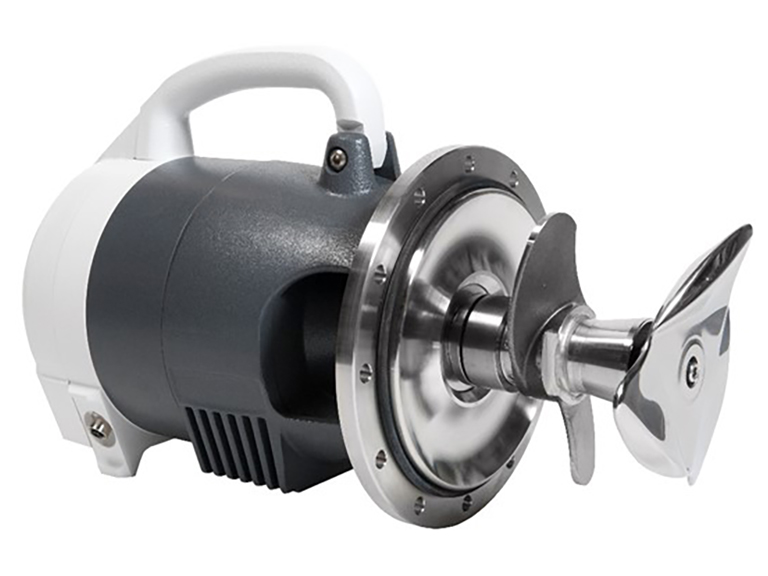 Stay on spec with fast measurement responses
The rotating sensor solution has been a preferred choice for numerous applications in pulp and paper mills for decades. As the industry evolves to meet new sustainability and economic demands, processes must be able to run at maximum production capacity.
The Valmet Rotary technology helps you meet your fiber consistency requirements immediately. Pulp mills with high temperatures, for example, benefit from the long life of the robust sensor structure and component selection. The Valmet Rotary can be installed to pipe sections where other shear force sensors cannot work.
The strong motor ensures trouble-free startup and reliable mixing in unfavorable process conditions. A complete range of sensing elements across the entire measurement range secures near universal application of Valmet Rotary.
Valmet's solution responds rapidly to consistency variations, helping you stay in control of your optimum operating window. After process disruptions, you can be back on-spec faster than ever.
Durability and precision for challenging processes
The strength of the Valmet Rotary construction has been proven in process environments as well as in many endurance tests carried out by independent research institutes.
The Valmet Rotary performance remains excellent even in challenging environments such as high temperature or pressure and abrasive chemicals. This is in large part thanks to Valmet's Direct Torque, the industry's most reliable shear force consistency measurement.
Gone are the days of slow force balance stabilization. The Valmet Rotary is extremely quick. The patented Direct Torque combined with our Metal-to-Metal Precision sealing technology delivers unbeatable results: fast, reliable, and sensitive.
Flexible, low-maintenance design
The Valmet Rotary is a modular, cost-effective investment. Modularity makes for quick replacements, eliminating the need for mechanical or electrical modifications, and simplifies the power supply system for new installations. You can make use of your existing installations and purchase only what you need. All critical parts are designed for high reliability and long life.
Thanks to its compact design, the Valmet Rotary is easy to handle and install. Minimal mounting parts and a single-phase voltage supply further lower both short and long-term investment. Process and application specific coupling options for pulp, paper, board as well as recycled applications are also available.
The Valmet Rotary control unit supports mA, HART®, and Profibus PA communication methods.