Valmet will supply a Valmet IQ Steam Profiler and associated cross direction moisture control to the Ahlstrom-Munksjö mill in Rottersac, in the South West of France.
The new profiling steambox, to be installed before the press section of PM5, will provide effective moisture profile management and improved drying performance for better product quality while reducing steam usage. Installation and startup are scheduled towards the end of August 2021.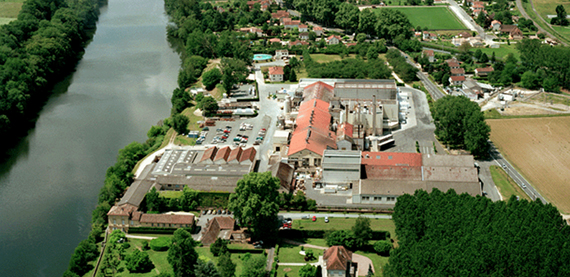 "Thanks to this project, we will be able to improve our draining capacity and better control our moisture profile. It will allow us to reduce our energy consumption, improve our profitability and finally reduce our environmental impact. Recently, Valmet did a similar project in another Ahsltrom-Munksjö mill and the results achieved make us very confident with the Valmet solution. Electromechanical actuators were a clear differentiator with competition and we trust we will obtain very good moisture profile," says Benjamin Perea, Maintenance and Project Manager in Rottersac.
"With a wealth of experience in similar applications we know that this solution will provide the Rottersac mill with the best possible moisture profile control to improve production efficiency and paper quality," says Boris Hosteins, Sales Manager, France, Automation Business Line, Valmet.
For further information, please contact:
Boris Hosteins, Sales Manager Pulp & Paper France, Automation Business Line, Valmet, tel:+33620826535
Valmet is the leading global developer and supplier of process technologies, automation and services for the pulp, paper and energy industries. We aim to become the global champion in serving our customers.
Valmet's strong technology offering includes pulp mills, tissue, board and paper production lines, as well as power plants for bioenergy production. Our advanced services and automation solutions improve the reliability and performance of our customers' processes and enhance the effective utilization of raw materials and energy.
Valmet's net sales in 2020 were approximately EUR 3.7 billion. Our 14,000 professionals around the world work close to our customers and are committed to moving our customers' performance forward - every day. Valmet's head office is in Espoo, Finland and its shares are listed on the Nasdaq Helsinki.
Read more www.valmet.com, www.twitter.com/valmetglobal