On June 15, 2023, Valmet celebrated the 100th anniversary at its Valve Technology Center in Horgau, Germany. Founded in 1923 as Maschinenfabrik Augsburg-Plattling A.G (Mapag), the Horgau facility and its predecessors have played a key role in building the regions' industrial DNA and in delivering engineered valve solutions for variety of process industries.
"Our operation has been involved in several industry-leading innovations, from the original air separation process of 1920s to the launch of the Neles™ BWX high performance butterfly valve series in 2020s. Our approach has always been customer-centric product development. This has allowed us to meet the needs of our evolving customer industries as well as building leadership position in flow control technologies globally", says Yasin Künbül, Director of the Horgau plant.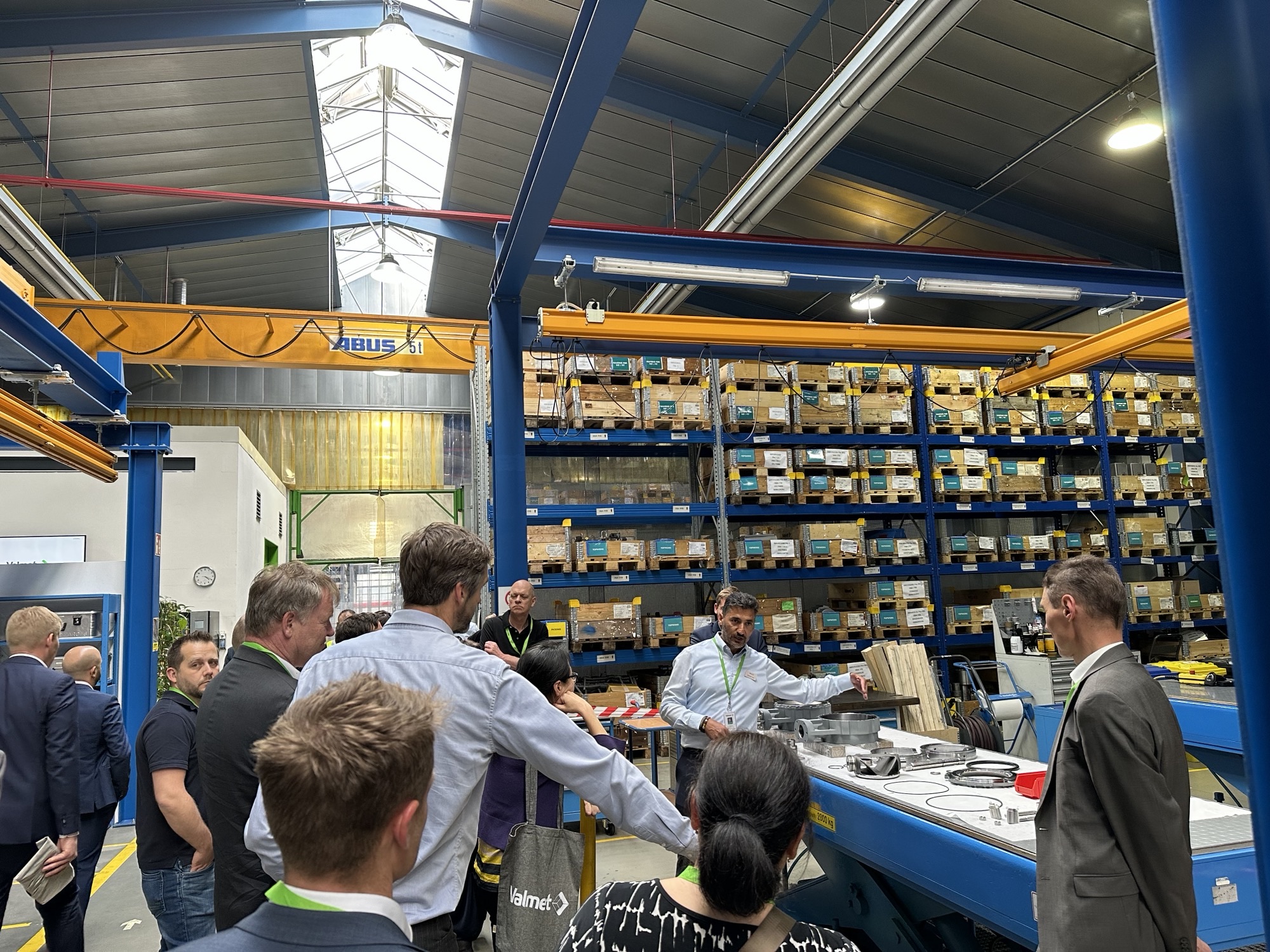 Customers and partners in the region had a chance learn more about the valve manufacturing processes at the anniversary festivities held at the Horgau valve technology center. Production work was halted for the duration of the factory tours.
Today, Valmet produces valve solutions for industrial gas, petrochemical, chemical, refining and LNG applications under renowned Neles™ and Jamesbury™ product brands in Horgau. The facility is well equipped with the latest manufacturing and testing technologies aligned with strictest international and environmental standards. These include, for example, state-of-the-art cryogenic testing and oxygen cleaning capabilities required especially in applications dealing with hazardous or reactive media. The facility employs 140 flow control professionals.
Valmet is a leading provider of mission-critical valve solutions and services. Valmet's extensive flow control portfolio consists of valves, and valve automation solutions under the renowned Neles™, Neles Easyflow™, Jamesbury™, Stonel™, Valvcon™ and Flowrox™ solutions. In addition to Horgau, Valmet has flow control technology and production centers in Finland, China, USA, Saudi Arabia, and India.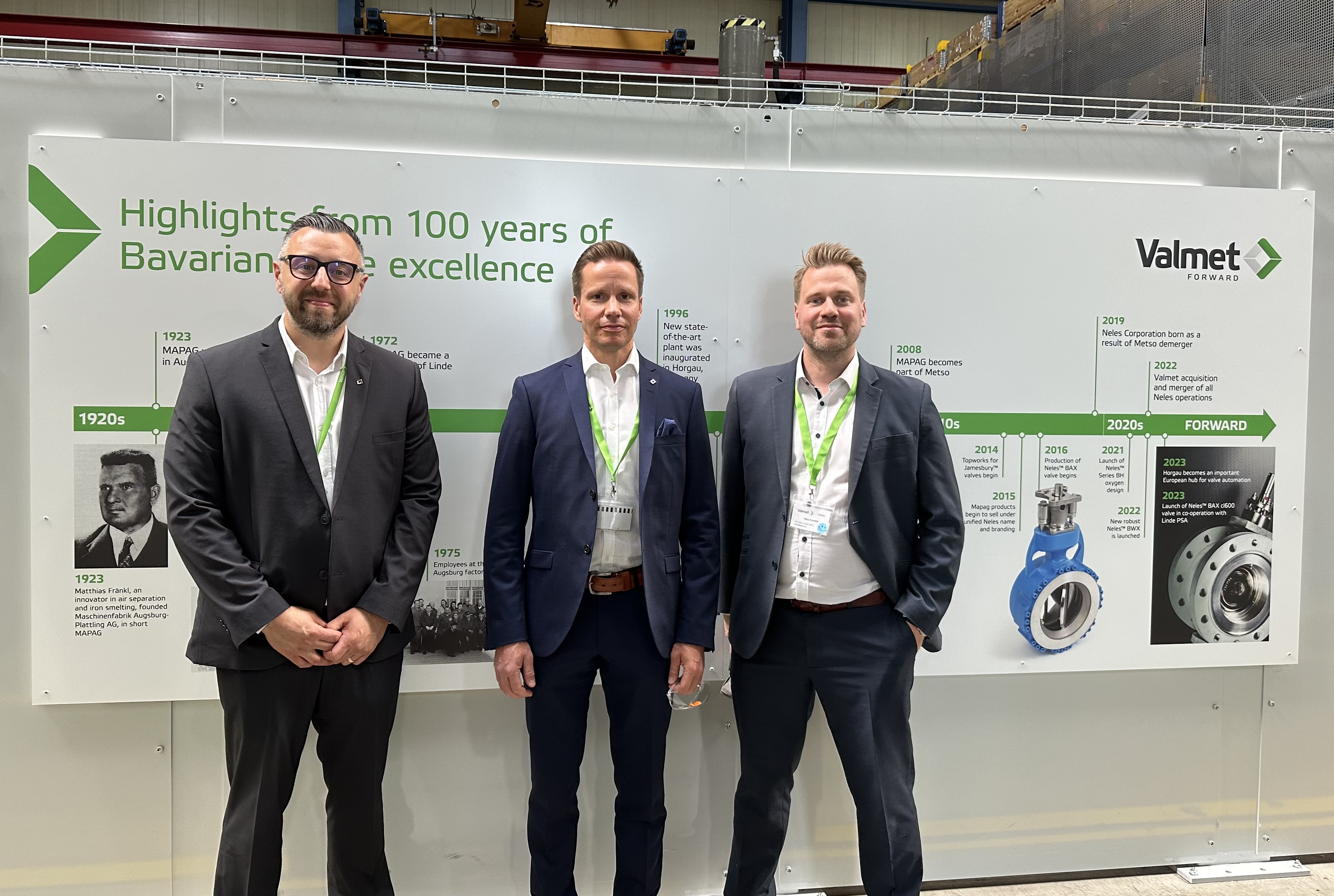 Yasin Künbül, Director of the Horgau factory and his predecessors Jarkko Kela and Ilkka Penttilä were hosting the guests through the factory tours.
Simo Sääskilahti, President of Valmet's Flow Control business line (2. from right) receiving a recognition of collaboration from the Linde delegation.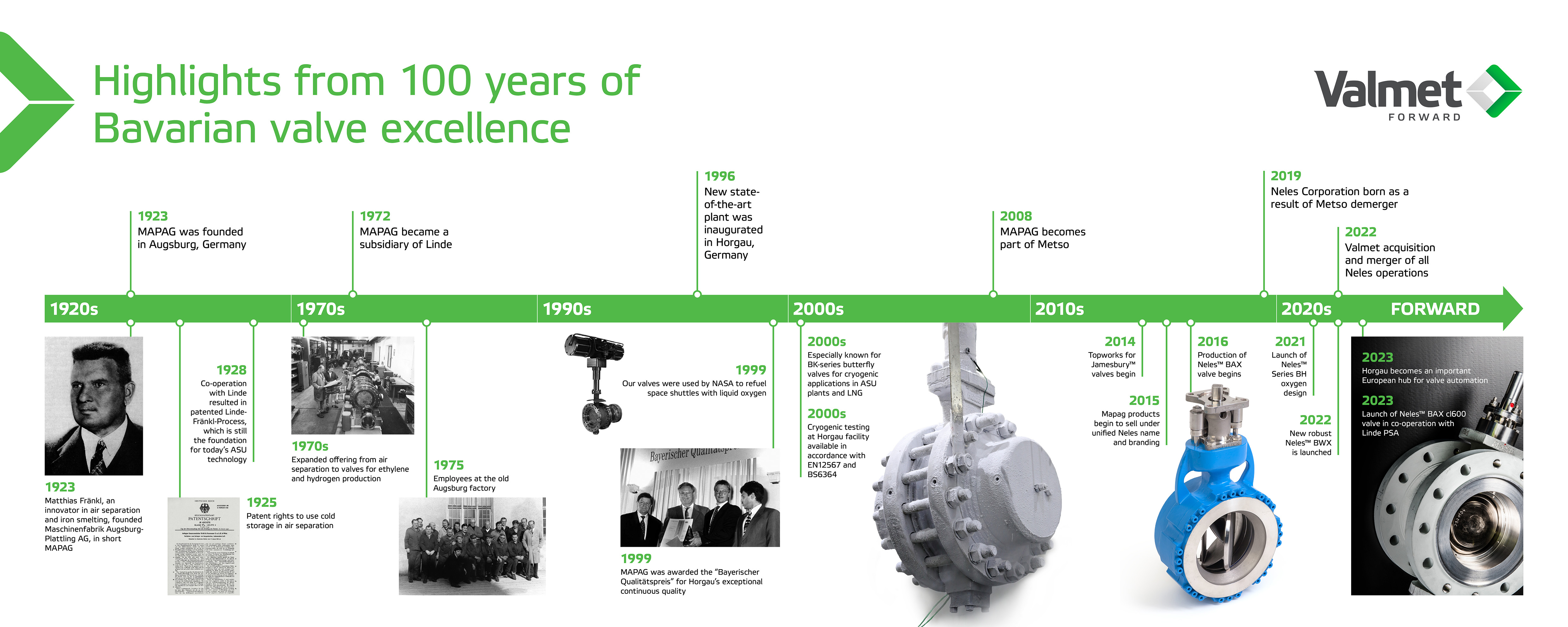 For more information, please contact
Yasin Künbül, Director, Horgau Plant, Flow Control business line, Valmet, Tel. +491737142415