Customer case:
Valmet-supplied Klabin's PUMA pulp project
The construction of a large-scale pulp facility is not an easy task. A greenfield project includes tonnes of equipment and thousands of people, from the project design phase to groundbreaking works, erection, commissioning and the final start-up process. The key is to successfully gather different stakeholders from multidisciplinary teams.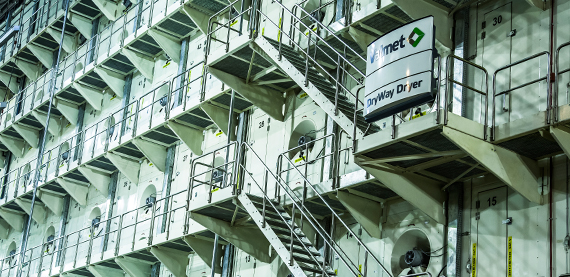 Klabin has invested in research and development to secure the best product available and we are looking forward to have a differentiation in quality.
SUMMARY
| | |
| --- | --- |
| Location | Ortigueira municipality in the Brazilian Paraná stage. |
| Challenge | The project included one of the biggest and highest capacity machines in the world, with 9.5 meters of width and a capacity of 3,500 tonnes per day, side by side with the first drying machine designed to produce both fluff and softwood market pulp in South America. |
| Solution | In the project the Valmet scope of supply included two drying machines, baling and roll finishing lines. The partnership between Valmet and Klabin is not limited to the project. Klabin has outsourced the drying machine maintenance to Valmet during the first three years of operation. |
| Result | The overall project challenges and deadlines were successfully met, providing technology which is undoubtedly a game changer for Klabin's business strategy. The PUMP project has achieved a simultaneous output of 1.1 million tonnes/year of bleached hardwood pulp and 400 tonnes/year of bleached softwood and fluff pulp. The facility was designed to produce 270 MW of electricity, consuming 120 MW internally and exporting up to 150 MW to the Brazilian national grid, using 100% renewable fuels on wood, tree bark and lignin. |
| Keywords | New lines, Pulping and fiber, South America |