Customer case:
Lahti Energia produces energy from waste efficiently and environmentally friendly
The world's first power plant that runs solely on gasified recycled waste – on various types of industrial, commercial and building site waste as well as some household waste. In this way the plant boosts efficient and environmentally friendly energy production as well as reduces the use of fossil fuels significantly.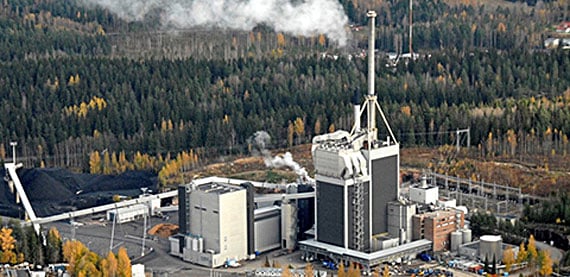 Society today generates a huge amount of waste, and it should be harnessed. Waste that cannot be recycled should be used in energy production."
Summary
| | |
| --- | --- |
| Location | Lahti Energia's Kymijärvi II power plant in Lahti, Finland |
| Customer challenge | Lahti Energia was seeking to replace its old coal-fired combustion plant with a method of energy production that would be exempt from emissions trading. That was the launching pad for plans to build a completely new combustion plant based on the gasification of waste. |
| Solution | Valmet Gasifier for circulating fluidized bed (CFB) gasification process, gas cleaning and cooling, steam boiler and environmental protection system. |
| Results | The power plant has a capacity of producing 50 MW of electricity and 90 MW of district heat for the city of Lahti and its neighboring areas. |
| Keywords | Energy, Europe, Air pollution control, Gasification |
Technical data
| | |
| --- | --- |
| Capacity, fuel | 2 x 80 MW |
| Capacity, electricity | 50 MW |
| Capacity, district heat | 90 MW |
| Fuels | RDF, REF and recycled wood |
| Start-up | 2012 |
Lahti Energia's Kymijärvi II power plant utilizes hot gas filtering technology that is virtually unique on a global level, resulting in many new insights into the technology. Modifications in the technology and changes in operating methods based on these experiences have improved the performance and reliability of the plant.