Customer case:
Automation upgrade ensures secure reserve energy
High cybersecurity, virtual servers and a web-based Valmet DNA User Interface enable Fingrid, Finland's transmission system operator, to reliably start up and operate its Tahkoluoto and Vaskiluoto reserve power plants in times of grid disturbances.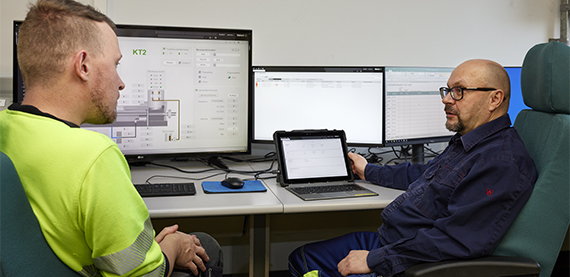 I find the user interface modern, easy to use and optimized for browser use. I can work with the system conveniently, even from home, on any mobile device.

Summary
Location
Tahkoluoto in Pori and Vaskiluoto in Vaasa, Finland
Challenge

Fingrid wanted to maintain the existing systems in the best and most cost-efficient way while taking into account the available spare parts, know-how and upkeep services for the products at the plants. They wanted to ensure high cybersecurity and make full use of modern virtual platforms.

Solution

The user interfaces of Valmet DNA automation systems at both plants were upgraded to a new web-based Valmet DNA User Interface.

To ensure high cybersecurity, Valmet's delivery included antivirus software and security patch management. Security updates are downloaded via the Valmet Industrial Internet (VII) server from Valmet Performance Center.

Results

The use of the automation system has been extended beyond the walls of the control room.
The most meaningful information is available to all process automation users according to their roles, regardless of their location.

Keywords
Valmet DNA User Interface, Upgrade, Automation, Finland