Customer case:
Improved runnability and faster tail threading at Lee & Man
By converting double-felted cylinders in the fourth and fifth dryer groups to single-felted cylinders, Lee & Man Dongguan Hongmei mill was able to improve the runnability and shorten the threading time of its PM 15.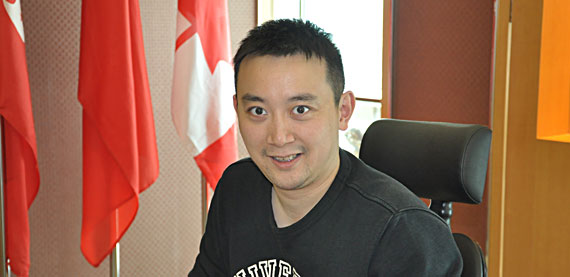 We consider Valmet to be the top supplier of paper machinery and technology. Its strengths include long experience of rebuilds, extensive process know-how, and professional project management."
Summary
Location
Dongguan, China
Customer challenge
PM 15 suffered from poor machine runnability and a high number of production breaks.
Solution
Valmet upgraded the cylinders to Valmet Dryer Vac Rolls

1

by drilling and grooving them on site. The rebuild also included new Valmet Web Stabilizer SR

2

blow boxes and pocket ventilators. The tail threading was also improved with Valmet Tail Threading Single Fabric B

3

and doctoring by installing Valmet Doctor Holder Compact

4

blade holder in the first, second and third dryer groups.
Results
After a ten-day shutdown, the machine was able to produce 70–90 g/m2 fluting in the very first month after the rebuild with nearly 3% better efficiency than previously.
Keywords
Board and paper, China, Improvements, Rebuilds
"We have been paying much attention to energy consumption ever since the project kick-off meeting. As a result, the fan power of supply air after the web stabilizer SR blow box upgrade has decreased by about 30%, while the vacuum level has improved. This has all been made possible thanks to Valmet's technology," explains Chen Liming, Senior Manager of the Project Department at Lee & Man.
Read the whole article: Lee & Man PM 15 after a dryer section rebuild: Better runnability and faster tail threading
1 earlier known as VacRolls
2 earlier known as SymRun blow box
3 earlier known as SingleForce Plus
4 earlier known as LiteCompact