Customer case:
Asia Paper Manufacturing improved board strength with OptiSizer Hard
Asia Paper Manufacturing in the Republic of Korea had an ambitious target to improve the board strength values. They invested in OptiSizer Hard. Compared to conventional sizers, it pushes starch deeper into the board web improving the overall strength values.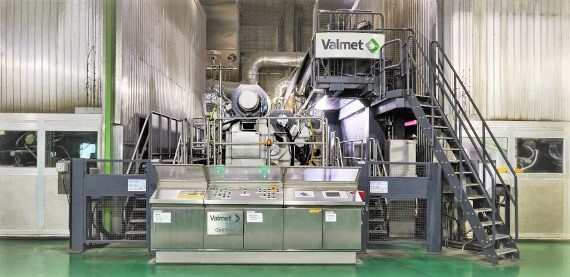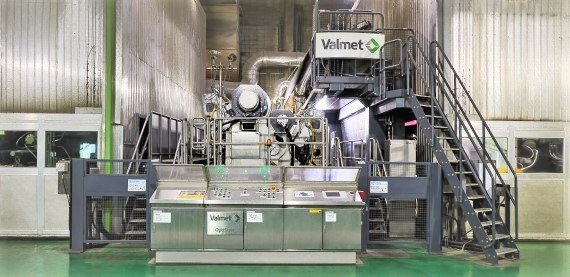 "Machine directional tensile strength of back liner has increased by about 11%. Compressive strength of reinforced corrugated board has increased by about 5%. In the production of gypsum board, we do not use a separate calender. Instead, the hard nip sizer delivers similar results: smoothness has increased by 15%."
Summary of the project
Location

Asia Paper Manufacturing, Sihwa Mill, Republic of Korea

Solution

- A new OptiSizer Hard to improve strenght

Results

Asia Paper Manufacturing is satisfied with the overall operation of OptiSizer Hard supplied by Valmet. The operation is continuously stable without any trouble. The customer is also very satisfied with the automation control of the sizing process including the cooking facility, making the operation easy to use. They would definitely invest again in OptiSizer Hard technology.

Machine directional tensile strength of back liner has increased by about 11%
Compressive strength of reinforced corrugated board has increased by about 5%
n the production of gypsum board, a separate calender is not used. Instead, the hard nip sizer delivers similar results: smoothness has increased by 15%

Keywords

Paper & board, sizer, rebuild, container board, quality improvement, Asia-Pacific

Technical data

Grades

Container and gypsum board with a design basis weight range of 80-300 g/m²

Technical information

Design speed of the machine is 900 m/min and the design daily capacity 900 tonnes.

Start-up

Q3/2021