Success is a joint effort and requires persistent work. This philosophy is embraced at Opal's Botany Mill in Australia with excellent results. Supported by Valmet, the mill is recognized as an industry benchmark for containerboard manufacturing, achieving production records year after year.
In addition to supplying and installing the complete containerboard line, inaugurated in 2012, Valmet has had full responsibility for Opal's Botany Mill's maintenance operations since day one of the commissioning.
Valmet has had full responsibility for Opal's Botany Mill's maintenance operations since
day one.
"Valmet's professionals have an in-depth knowledge of our machine's detailed design, and they were heavily involved in the construction of the production line, so it has been natural to utilize their expertise in planning and executing the mill's maintenance operations as well. Through Valmet, we have the access to process expertise and the latest technology improvements to take our performance further," says Richard Bell, Engineering and Maintenance Manager, Opal Paper & Recycling Mill's B9 machine.
Maintenance Operations Agreement renewed for the second time in 2020
At the Botany Mill, Valmet has held the overall responsibility for maintenance planning, management, and operations since 2012. The current agreement was renewed for the second time in 2020, for multiple years.
"The maintenance agreement provides us a good combination of skilled maintenance personnel on site and profound technical support from Valmet's global expert network – a team with a great track record in tackling any challenges we have faced. With the current set up, we have achieved new production records for the last four years running, so we are very satisfied with the cooperation," Bell says.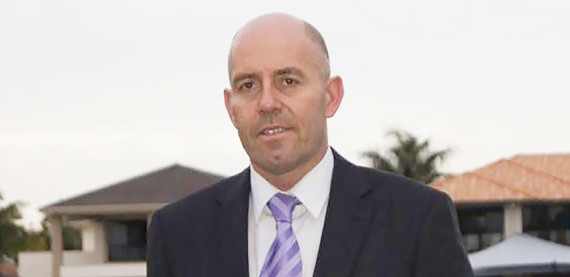 To support the maintenance operations at the mill, the agreement includes online services that make Valmet's global expert network available practically 24/7 through Valmet Performance Center.
"Valmet has full online connectivity with our production line, which means we get fast and professional troubleshooting support for unexpected technical issues. Comprehensive automation support is also provided through remote connections," Bell describes.
Going for a further boost in production through a Performance Agreement
In 2020, Valmet and the mill signed a Performance Agreement to secure the set production targets and ensure these are reached into the future.
"We are operating on a world class level in many areas such as machine speed, break frequency and energy use. Through the Performance Agreement, we seek to further improve our production teams' capability and ensure we get the right combination of services for every stage in our production line's lifecycle," says Robert Vukasinovic, General Manager Operations at Botany Mill.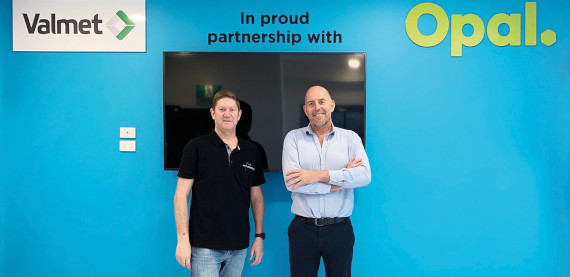 Valmet is proud to work side by side with Opal for progressive development, as it proves constant cooperation is a facilitator for achieving good results.
"Being present at the site supports a good line of communication and enables us to plan our efforts to meet customer expectations. We have built an excellent relationship with Opal's team. Common goals ensure alignment in driving further improvements within the customer's business," John Naude, Valmet's Site Manager at Botany Mill, says.
Continuous improvement is a joint effort
Botany Mill's B9 is recognized as one of Australia's most advanced cardboard recycling operations and ranks in the top board machines in Valmet's recent survey. To secure success in the future as well, the mill strives for continuous improvement.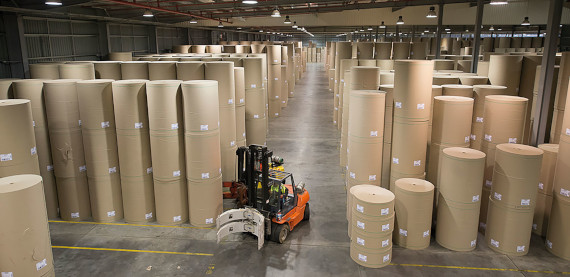 "Our Continuous Improvement program will enable us to manufacture world-class high-performance recycled packaging papers for our valued customers into the future. It has been a pleasure working with Valmet so far, and we hope to continue achieving great things at B9," says Vukasinovic.
Text Marianne Valta

Photos Opal Paper & Recycling