Sep 3, 2019
For 25 years, Cikarang Listrindo has set the pace for Indonesian industrial development by supplying its customers with high-quality electricity. Its most recent Babelan plant runs with Valmet's circulating fluidized bed (CFB) boiler technology and plant-wide automation, providing stable and reliable supply.
Right at the heart of the Bekasi Regency, around 40 kilometers southeast of Jakarta, three power stations are busy day and night. These are the power plants of PT Cikarang Listrindo Tbk, the longest-operating private supplier of electricity in Indonesia. Beginning operation in 1993, the customer base has grown to over 2,400 companies in five industrial estates, who have entrusted this supplier to manage their power needs. Today, Valmet's technology and their plant-wide automation system are helping Cikarang Listrindo meet the growth in electricity demand from customers.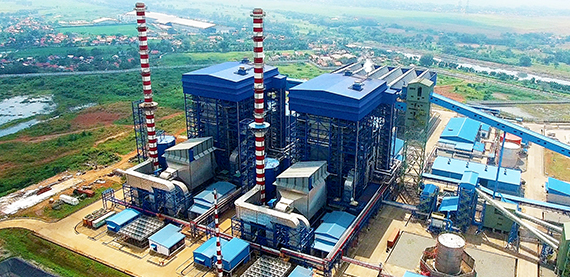 Growing with customers
"Our driver is the growth of our customers," says Sami Sivola, Station Manager at Cikarang Listrindo's Babelan plant. "We need to be able to continue to support them and provide more electricity at a reasonable cost with highest reliability."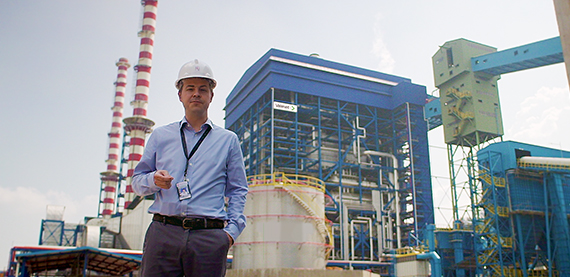 Starting with only two gas turbines and a plant capacity of 60 MW, the company has grown into a large local enterprise with three power plants, 760 people, and a total electricity capacity of 1,144 MW.
Cikarang Listrindo built its second MM2100 power plant in 2015, boosting total capacity by 109 MW. The newest Babelan power plant, coal-fired with two Valmet circulating fluidized bed boilers, started commercial operations in 2017.
Flexible and proven CFB technology
Circulating fluidized bed (CFB) boiler technology was selected for the most recent Babelan plant due to the fuel flexibility it provides. The scope of Valmet's project was the complete boiler island – from fuel silos to stack, including steel structures, ducts, plates, platforms, piping, electrification, instrumentation, erection, commissioning, and startup. Cikarang Listrindo took care of all the site preparation and foundation work.
CFB technology proved to be the right choice from the very beginning. The boilers have been running steadily within a full load range. The plant can source different quality fuels for their stock as they become available on the market.
New plant-wide automation
Valmet's plant-wide automation solution was part of the delivery. The initial delivery consisted of a Valmet DNA automation system, Valmet DNA Information Management and the Balance of Plant (BOP), factory acceptance testing, commissioning, and training.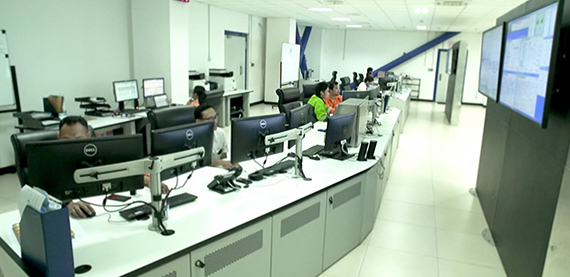 "We were looking for a supplier who could deliver the optimal solution, both technologically and financially. Globally, there are a lot of potential suppliers of similar systems. However, we saw that Valmet's solution is best for our needs. Plus, the cost was very competitive compared to other suppliers," Sivola recalls.
Easy interface
"We are very happy with Valmet DNA" Sivola emphasizes. "It is user-friendly and extremely easy to operate."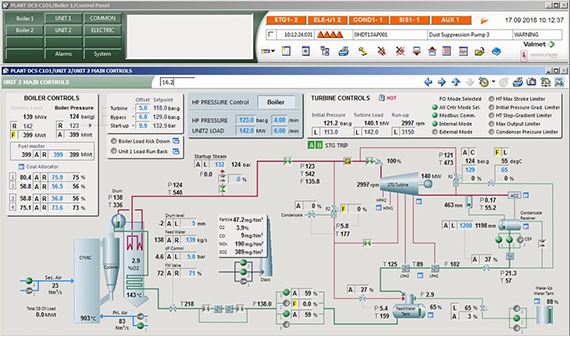 "The graphical interface is one of the system's prime advantages. When the data is provided in such a visually convenient way, it makes it so much easier for operators to understand all the time what is happening."
Improvement from the data
"One thing we especially appreciate about Valmet DNA is its Historian feature. It gives us a graphical representation of what happened in the past and why, in a very informative and easy-to-understand way," says Sivola.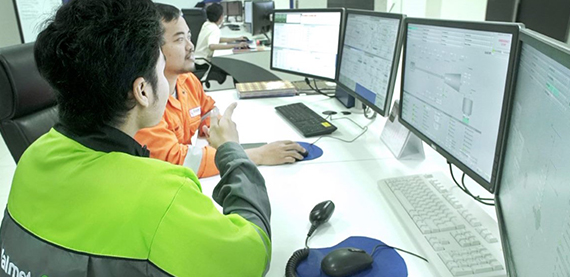 "In case of an unexpected event, you want to know the reasons why something happened. What caused it? And when you can find out, you are able to take action to respond, and to avoid the same unplanned situation occurring in the future. This helps us to prevent a small things to escalate until a major disruption," he explains. "It is also great that Valmet DNA Historian allows operators to examine data and react immediately. If something happens, you can analyze the situation, find the root cause, solve it and ensure safe operation conditions for reliable power supply to our customers."
Performance optimization
In 2018, Cikarang Listrindo decided to add another handy feature to its toolkit – Valmet DNA Plant Management Application. This application, which automatically calculates and presents performance, production, and consumption data, is set to bring further improvements to the plant's KPIs.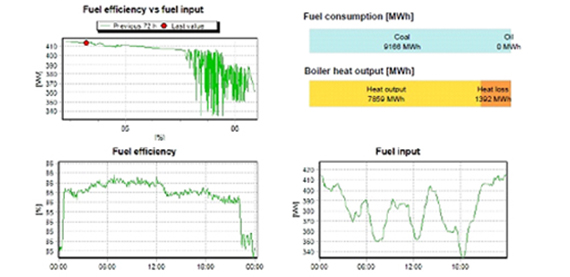 "The main idea behind integrating the new tool is performance optimization. If you have measured and monitored information on how the plant and different systems operate, you have essential data for improvements. And then, of course, the reporting," Sivola adds. "The new tool provides us with a quick and easy reporting system for our immediate needs."
"After the Plant Management application was commissioned in early 2019, there has been no need for any manual calculations. All the data is automatically available to us whenever needed."
Safe, reliable and stable
"Our mission is to continue to grow. Our customers' processes should not be affected by diminished power quality, and so they need a reliable and stable power supply no matter what," states Sihvola.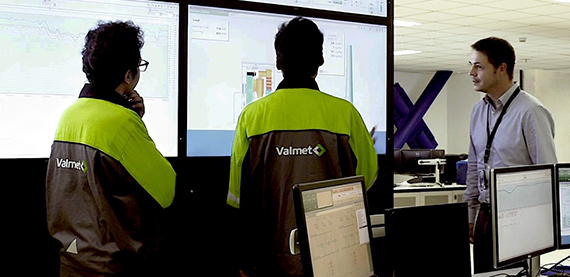 "I think Valmet DNA is a good automation system – and key to our safe, efficient and reliable operation. It allows us to utilize the full capabilities of any technical equipment. To get the best out of the power station, a reliable and accurate control system is needed, and we think we have one," he concludes.
Text Lisa Kettman-Kervinen
Photo Robert Spour