In late February 2018, the temperature plummets to -21.4 °C in Helsinki. It is the coldest day of the winter, and the need for electricity and district heat goes up accordingly. Helen Ltd, part of the Helen Group owned by the city of Helsinki, makes sure that both of them are produced efficiently and optimally in its four large combined heat and power (CHP) plants and 11 heating plants. There are also heat and cooling accumulators to balance heat and cooling production.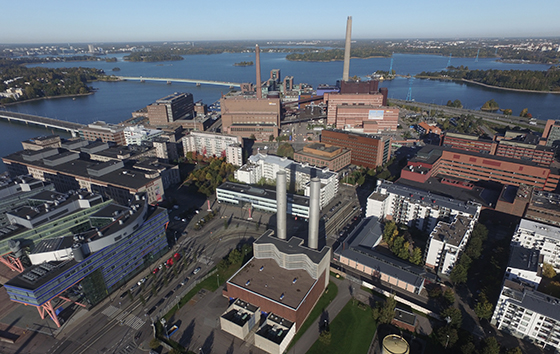 Salmisaari power plant and Kellosaari reserve power plant in Helsinki. Picture: Helen

A key role in managing this diverse production palette is played by the Valmet DNA Energy Management system supplied by Valmet and its Industrial Internet ecosystem partner Energy Opticon. It is a modern, modular database software system offering energy companies tools for forecasting loads and prices, optimizing energy production, and trading electricity. It utilizes the vast opportunities offered by the Industrial Internet by combining plant data with data from external sources, such as the electricity market and weather service providers.

Improved efficiency, cost savings and continuous profitability
Helen has many plants and uses several fuels with different prices. Calculating the optimal ways to produce electricity and heat is a complicated process that is not possible with Excel spreadsheets or mental calculations alone.
"We expect the new system to improve our efficiency, bring fuel cost savings, and decrease the use of emission allowances. With today's low electricity prices, it is important to run production more precisely, and continue to be profitable, regardless of weather conditions and changing electricity prices," says Ari Joona, Leading Advisor at Helen.
"We wanted a system that gives us automatic plant startups based on calculations. Additionally we wanted to improve our short- and long-term planning and get more accurate plant models," explains Panu Oksman, Group Leader at Helen.
After only a few months' use, the experiences have been positive. "The new system provides us with the framework for our production and has become one of our most important applications in our planning operations," adds Joona.

Ari Joona and Panu Oksman


Optimal fuel mix
Another energy producer using DNA Energy Management is Vantaa Energy, a major utility company owned by the cities of Vantaa and Helsinki in Finland. It produces electricity and district heat at its Martinlaakso power plant and new waste-to-energy plant, and it runs several heating plants during cold spells.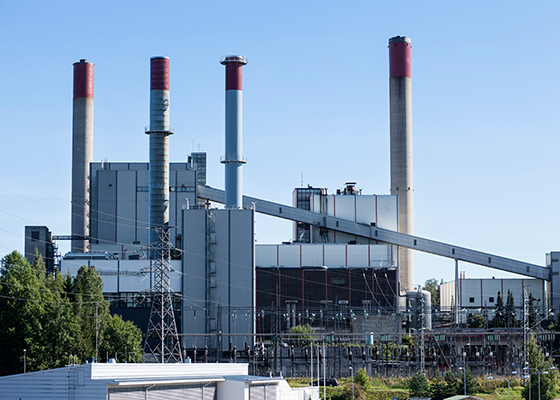 Martinlaakso power plant in Vantaa. Picture: Vantaan Energia

Earlier, the company used Excel-based systems for short- and long-term production planning. A modern solution that provides links with external data sources and takes into account the many changing factors in power generation aroused much interest.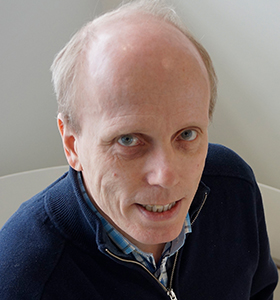 "The price of electricity changes daily, and temperatures go up and down, affecting the district heat demand. The many fuels that we use – waste, coal and natural gas – should be combined optimally, and there are also heat accumulators to consider. It is not possible to manage this complex palette just by trusting your gut feelings. Optimization is therefore of great significance for us," points out Pekka Karjalainen, Development Engineer at Vantaa Energy.
Planning up to 10 years now possible
Today, data collection from various sources, analyses and reports generated by the new system have a big role in managing production. The reasons are clear: "Being able to run the plants optimally means that we save a lot of money on fuel costs and can reduce our CO2 emissions. The system is automated and provides us continuously with optimization data whereas manual work was earlier needed, too. This provides us with more up-to-date information, improving the quality of our operations and building a basis for our daily electricity trading," Karjalainen adds. "The solution is a very good and reliable tool for our long-term planning, which extends up to ten years from now."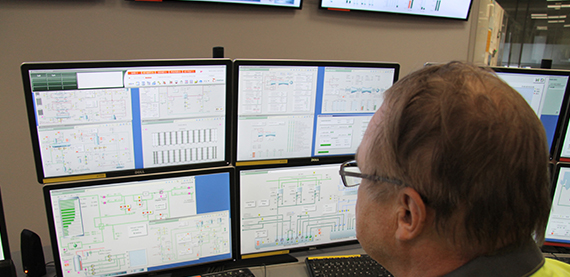 Helen's control room operator Hannu Karhu

Karjalainen highlights the benefits of the simulation database in making calculations about future investments and their possible profitability. The offline function allows for the possibility to simulate different production possibilities under different conditions, and with different electricity prices, temperatures and availabilities. "All combined, the system has fulfilled our high requirements and expectations in supporting our business processes," he concludes.
The new Valmet DNA Energy Management system is one of the milestones on Valmet's shared journey with Vantaa Energy and Helen. Over the years, Valmet has delivered advanced automation, boiler plant and environmental system technologies, as well as services, to both companies.
What is the Industrial Internet ecosystem?
To get the most out of data for its customers, Valmet is building an Industrial Internet partner ecosystem. The ecosystem brings leading industry players together to co-create new value adding applications and services for energy, pulp, paper and board and tissue customers. Customers gain added value when process and business data from different mill and plant systems is combined and utilized to discover hidden improvement potential. Valmet's first published ecosystem partners are Tieto, Kemira and Energy Opticon.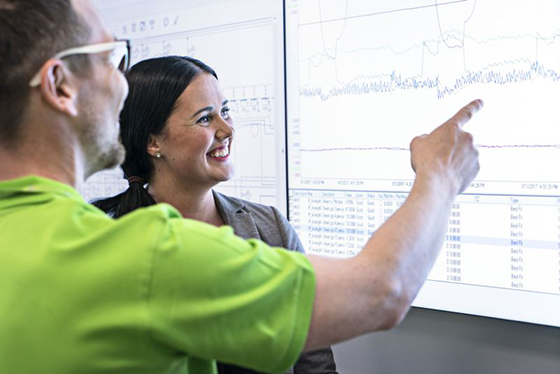 The DNA Energy Management solution is a prime example of Valmet's Industrial Internet offering. It enables CHP plants to plan and forecast their energy production optimally and become more proactive.
The solution is based on Energy Opticon's unique technology and supplied by Valmet. "Customers have easier access to Energy Opticon's product internationally, with local service in their own language from Valmet. Through this cooperation, more customers can increase performance and save money, time, energy and CO2 emissions around the world," says Energy Opticon's CFO, Moa Dahlman Truesdale.
"By combining Energy Opticon's production optimization solution with Valmet's know-how on customers and their processes, we can together offer our customers more added value.," adds Tiina Stenvik, Director of Plant Performance Solutions at Valmet.
Dahlman Truesdale continues: "Our products complement each other well. Valmet is a trustworthy and professional partner who shares our values, making this a true partnership."
Moa Dahlman Truesdale and Tiina Stenvik
For more information, please contact:
Tiina Stenvik
tiina.stenvik(at)valmet.com