Apr 22, 2022
Produced goods are in many cases based on fossil-based materials, which means that they offer opportunities for renewable alternatives. Lignin is a strong candidate. And to make lignin even better, Valmet develops new processes that tailor it. Here's some of the current examples of possible high value uses of tailored lignin.
Lignin has an exciting future
Lignin is an abundant, renewable material that can be extracted from wood. It is being studied in industries like the automotive industry, the chemical industry, and several others.
Lignin is a very probable candidate as a future building block in many manufactured products, which means that it has lots of possible uses. Let's take a closer look at some examples.
Lithium-ion batteries with lignin
Batteries is an industry that is growing rapidly. What if using lignin could make batteries store more electricity, and charge faster?
Stora Enso operates a LignoBoost plant from Valmet at the Sunila mill in Finland. Lignin is currently extracted and sold as a free-flowing dry powder, or a wet powder. But Stora Enso is building a plant that will make it possible to deliver granulated lignin, which is easier to handle.
A new development is to use lignin to make batteries better. Stora Enso converts lignin into hard carbon anode material for lithium-ion batteries. According to Stora Enso, not only will lignin make the batteries more sustainable, but lignin-based lithium-ion batteries can also be charged faster.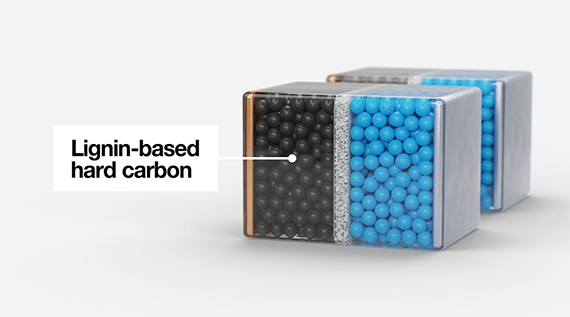 Stora Enso is converting lignin into hard carbon for lithium-ion batteries. The image above illustrates the anode and cathode inside such a battery. Picture courtesy of Stora Enso.
A lignin-based resin for plywood
Another good example of how lignin can transform manufacturing is the cooperation between Stora Enso and Latvijas Finieris, a global leader in performance-oriented birch plywood-based product solutions. The new eco-friendly plywood from Latvijas Finieris combines a significantly lower carbon footprint with uncompromised technical performance.
This new plywood is an example of a product that meets both the demands from customers on eco-friendly products and demands from manufacturers on new sustainable solutions.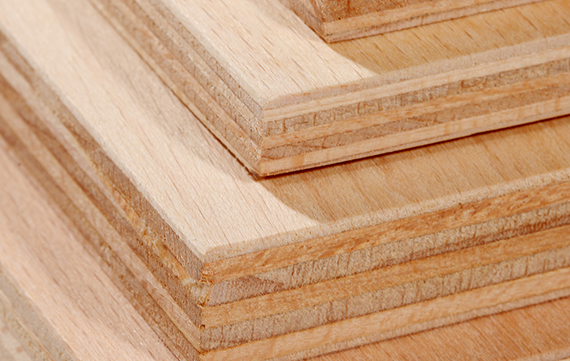 The new eco-friendly plywood from Latvijas Finieris has been developed together with Stora Enso. It's a perfect example of how the carbon footprint of a product can be lowered by using lignin. Picture courtesy of Stora Enso.
Saving CO2 in plastics
Lignin Industries is a company that converts lignin so it can be blended with thermoplastics. Every kg of fossil-based plastic that is replaced by RENOL®, the lignin-based plastic from Lignin Industries, can save up to 6 kg of CO2 from being released into the atmosphere.
RENOL has successfully been mixed in high ratios for applications such as wrapping films, shopping bags and packaging films. Lignin increases the bio-content of the final product. And lignin generates zero microplastics.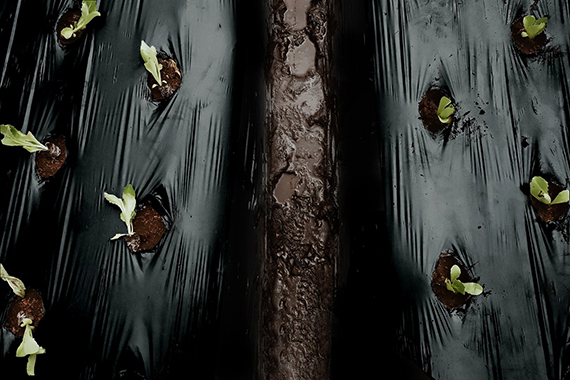 Lignin industries is successfully using lignin to produce plastics with lower fossil content. The picture above shows an example of a film for agriculture. Picture courtesy of Lignin Industries.
Matching lignin to the product
Valmet's process for lignin extraction, LignoBoost, is being refined and improved. But Valmet is also developing ways to tailor the lignin and give it interesting properties.
Purification
Valmet's purification process makes LignoBoost lignin into a superior candidate in specialty applications. A very pure lignin has interesting properties and possible uses in high-end products.
Odor removal
Making lignin odor free makes it possible to use it in products that are close to people. Plastics are used in many everyday items like pens, mobile phones, cars, toothbrushes, shoes, packaging, clothes and many more. An odor free lignin could make many products more sustainable.
Fractionation and water solubility
Valmet is also looking into ways to fractionate lignin, and to make it water soluble. A water-soluble kraft lignin can be used in dispersants in many different applications.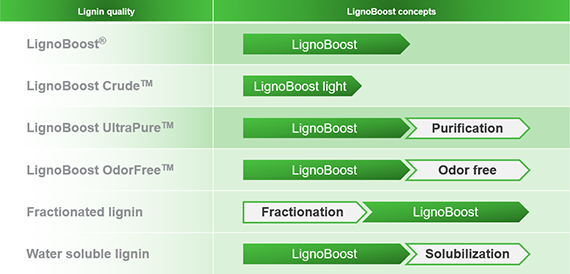 Valmet is developing several processes that make it possible to tailor the extracted lignin. This gives manufactured products with higher quality.
Cooperation with industrial partners
Several of the new lignin tailoring processes are developed together with industrial research and development partners like RISE. RISE is a Swedish research and innovation partner that works to ensure business competitiveness and contribute to a sustainable society through international collaboration with industry, academia and the public sector.
Taking lignin forward
Lignin is finding uses in more and more eco-friendly and low carbon products. This is good news for both producers and consumers, as it will help lower the climate footprint from manufactured products.
Valmet continues to develop the LignoBoost process. Lignin that is extra pure, odor free, fractionated or water soluble can be used in several new ways. Lignin has an exciting future.