Risks and business uncertainties
Valmet's operations are affected by various strategic, financial, operational and hazard risks. Valmet takes measures to exploit emerging opportunities and to limit the adverse effects of potential threats. The assessment of risks related to sustainable development holds an important role in risk management. If such threats realized, they could have material adverse effects on Valmet's business, financial situation and operating result, or on the value of shares and other securities.
Threats related to global economy and markets
Financial uncertainty in the global economy, coupled with fluctuations in exchange rates and tightening financial market regulations, may have an adverse effect on the availability of financing from banks and capital markets and could reduce the investment appetite of Valmet's customers. Valmet estimates that the high proportion of business derived from stable business (Services and Automation segments) and the geographical diversification will reduce the possible negative effects that market uncertainties may have.
If global economic growth weakens, it might have adverse effects on new projects under negotiation or on projects in the order backlog. Some projects may be postponed, suspended, or canceled. In the case of long-term delivery projects, initial customer advance payments are typically 10–30 percent of the value of the project, and customers make progress payments as the project is implemented. This significantly decreases the risks and financing requirements related to Valmet's projects. Valmet continually assesses its customers' creditworthiness and their ability to meet their obligations. As a rule, Valmet does not finance customer projects. If economic growth slows down significantly, the markets for Valmet's products may shrink, which may lead to, for example, tougher price competition.
Project business risks
An important part of Valmet's business consists of project business. Pulp business projects in particular can be large, thus project-specific risk management is crucial. Key risks related to projects are project cost estimation, scheduling, project risk management, quality and performance risks, and materials management risks. Risk analysis shall, as a minimum, take place for all significant project quotations. The work concerning threat and opportunity assessment continues during the execution phase of the project. Risk management is based on careful planning and continuous, systematic monitoring and evaluation. Project risks are managed by improving and continuously developing project management processes and the related systems.
There may be changes in the competitive situation of Valmet's individual businesses, such as the emergence of new, cost-effective competition in the markets. Valmet can safeguard its market position by developing its products and services, and through good customer service and local presence.
Pandemics and infectious diseases
Depending on the success in suppressing the COVID-19 pandemic and in case the outbreak will be further prolonged, there could be further adverse impact on Valmet's operations, customer investment activity, project deliveries, supply chain and availability of financing for both Valmet and its customers.
Epidemic outbreaks and potential other pandemics remain a risk to Valmet's operations also after COVID-19. Pandemics might have impact on the supply chain and business operations by increasing the likelihood of interruptions. Valmet's operations are dispersed all around the world, Valmet has a global customer base and our suppliers operate in several countries. This mitigates the overall impacts of risks to Valmet, should there be any disruptions in some isolated country or case.
Valmet currently has a solid order backlog, strong balance sheet and liquidity coupled with a flexible organization, and a structured way to operate in changing circumstances. This will support Valmet in mitigating the global challenges caused by COVID-19 and other pandemics. Valmet has also a Global Incident Management Team (IMT), and regional IMT structure established to manage Valmet's response to pandemics.
Read more on risks and business uncertainties in the Interim review January-March 2022.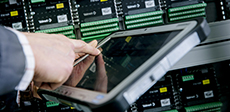 More information on financial risk management on this section.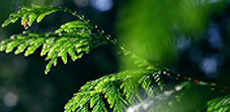 More information on risk management at Valmet and risk profile.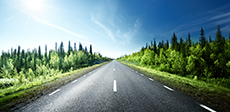 Valmet's most important sustainability risks and opportunities
Updated; Apr 29, 2022