Unlocking inefficiency with circular economy
Episode #12
Forward Talks podcast
How can you make the most out of resources for the longest possible time? That's what the circular economy is all about. But why is circularity essential for industrial businesses, and how can the circular economy unlock companies' inefficiencies?
In this round table discussion, we explore the circular economy concept, its impact on industry, the requirements and ambitions to unlock inefficiencies across the value chain, and the role regulations and sustainability play in this topic. Put on your circular economy glasses and join Anna B. Töndevold, Nordic Sustainability Strategy Lead from Accenture, and our expert, Eero Halmari, Senior Manager at Valmet, as they shed light on this approach.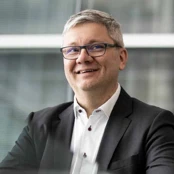 Petri Lakka
Vice President, Services Development, Valmet
Petri works as Vice President, Services Development, and has a decades-long experience in developing services.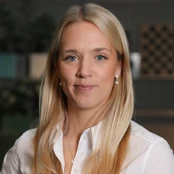 Anna B. Töndevold
Nordic Sustainability Strategy Lead
Accenture
Anna B. Töndevold, Nordic Sustainability Strategy Lead, Accenture, is Nordic Sustainability Strategy Lead at Accenture. She is passionate about driving sustainability thought leadership and supporting businesses in achieving sustainable growth and innovation, enabled by data and disruptive technologies. She has experience of working with both international businesses and start-ups and is an expert in the circular economy field. She was a key contributor to the recently published book "The Circular Economy Handbook" and other publications such as the "Circular Economy Handbook for the Nordic Manufacturing Sector.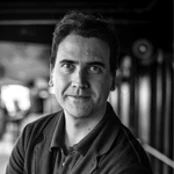 Eero Halmari
Senior Manager
Valmet
Eero Halmari is a highly accomplished Senior Manager with more than seven years' experience of service agreements and service development. Having worked in various roles in the industry, he has gained a remarkable understanding of customer needs and industry insights. Currently, Eero is focusing on Valmet's Beyond Circularity program and its Lifecycle stream, driving innovation and enabling industries to transition to carbon neutrality through process technologies, recycling, and resource efficiency. His mindset is all about ensuring Valmet's services and solutions support customers' ambitious business and circular economy goals.

Guests:
Mikael Leppä,
Suvi Helén,
Katri Tapola


Guests:
Robert Valkama,
Mika Hållfast,
Jari Hotti