Customer case:
GPI's West Monroe mill benefits from digester optimization
Valmet and Graphic Packaging International (GPI) collaborated on continuous digester optimization projects that included three digesters in West Monroe, Louisiana. Graphic Packaging is one of the world's largest manufacturers of folding cartons, unbleached paperboard, coated recycled board, microwave packaging, and machinery. The West Monroe facility manufactures combined folding cartons for use in beverage and other product packaging.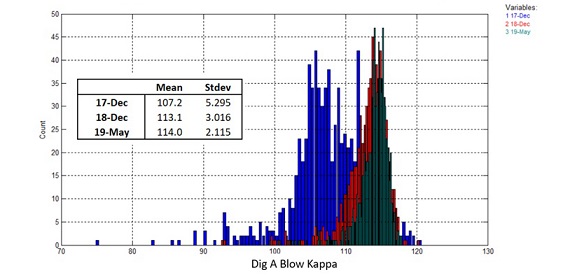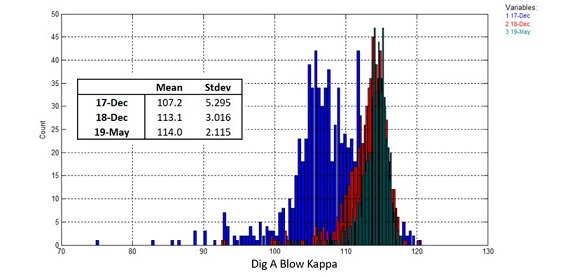 Summary
Location
West Monroe, Louisiana
Customer challenge
The goal of the optimization project was to tackle the mill's high degree of Kappa variability and a lower than optimum average Kappa from the mill's three kraft pulp digesters.
Solution

Valmet Cooking Liquor Analyzer (Valmet Alkali C) online alkali titrator for white liquor and black liquor residual alkali

Valmet Kappa Analyzer (Valmet Kappa QC)

Valmet Continuous Cooking Optimizer

Continuous application performance management

Results

Overall Kappa standard deviation decreased by 40 %
With steadier blow line Kappa, the digester Kappa target could be increased by 7 units
Increased Kappa target means higher yield and increased production.
The figure shows the results have been getting better after the actual project due to continuous application performance management (APM)

Keywords
Kraft pulp, Digester optimization, Automation, North America
This reference is based on a technical presentation prepared by Graphic Packaging International and Valmet to the TAPPI Peers Conference in St. Louis, MO, on October 28, 2019.