Highlights
- Working in close contact with suppliers who can offer skilled people, new solutions and applications is a technological achievement for all the group's plants.
- The production process supported by flow control solutions is environmentally friendly. This has been Air Liquide's goal for many years.
- Valves in industrial plants have to maintain rapid process control and are put under a lot of stress.
- The FieldCare Asset Management System has proven to be a very valid tool to increase savings in the company.
- Partnership relations guarantee technical services and specialized technicians who help manage the plant's day-to-day activities.
Four years ago, French based Air Liquide built a new production unit in Priolo Gargallo, Sicily, Italy, to focus on the production of technical gases for industrial applications. The plant was specifically built to supply refineries with hydrogen in Priolo. "There are many different industrial applications for our products. Energy, chemistry, medicine, automotive and alternative energy are all fields where we expect to see technical gases used,'' explains Andrea Cozzupoli, Maintenance Manager at the plant and the company's Reliability Manager for Sicily and Sardinia. Air Liquide's core business is air separation and producing oxygen, argon, nitrogen and rare gases. In addition to producing these and other traditional gases, the company provides a wide range of other industrial products. "We offer our clients services and a complete and integrated range of all gases. In particular, the hydrogen produced is used for refinery gas desulphurization to comply with changes in the new European standards regarding the level of sulphur and pollutants in fuels," Andrea Cozzupoli continues.
Availability and reliability
The refinery plant is very sensitive given its production type. The refinery operates 24 hours a day, 365 days a year. Planned shutdowns are brief and generally scheduled twice a year at intervals up to 4-5 years. "Therefore, production is critical for this type of company, and availability and reliability are essential. Reliable production is one of the fundamental parameters in fulfilling our contractual responsibilities. It is absolutely essential for our plants to be up and running at all times,'' Cozzupoli says. Continuous operations at the plant must be a given. "The plant's design guarantees this aspect. This involves the choice of components, the production processes.
"Supporting innovation increases our portfolio of solutions and maintaining a high technological level helps us to increase efficiency. We have asked Valmet Flow Control business line (former Neles) to be part of this project," says Andrea Cozzupoli, Plant Maintenance Manager and Maintenance and Reliability Manager, Sicily and Sardinia at Air Liquide. and the application of best practices during daily operations, both in terms of the process and maintenance," he adds. Moreover, it is important that this production process is environmentally friendly. This has been Air Liquide's goal for many years. And its plants are clean. "Only innovation, know-how and long-term performance can guarantee sustainable development," Cozzupoli emphasizes.
Valve diagnostics
The efficiency of the plants and their components plays a key role. The reliability of the selected devices and product support has become guiding factors for Air Liquide in selecting its suppliers. This value is the result of a mathematical equation that combines the reliability of the single elements that make up the plant. This equation considers the type of equipment, how the elements are installed and who manages them.
Valmet Flow Control business line, one of Air Liquide's regular partners, has been part of the PSA High Cycling application with its Wafer-Sphere family of valves, equipped with so-called intelligent valve controller from the ND9000 line. These can precisely control the valve based on process input and, at the same time, gather information about the operations and performance. This means diagnostic monitoring, allowing for diagnostic maintenance. Balancing corrective, preventive and predictive maintenance.
The use of valves is critical. These devices have to maintain rapid process control and are put under a lot of stress. "For us, this translates into a focused need for maintenance, which is indispensable to avoid unexpected shutdowns," continues Cozzupoli. "We need in-depth, targeted maintenance capability to keep costs down at the same time. From this point of view, reducing costs is paired with reliability when we find the right balance of corrective, preventive and predictive maintenance. In practice, we have to be able to figure out the lifespan of a determined device in order to avoid its failure. That way, we can decide to replace it as a precaution depending on how close it is to the end of its lifespan. Valmet guarantees a high mean time between failures – or failures due to components – and, in addition, diagnostics allows us to get as close as possible to the end of a component's lifespan. This really pinpoints the necessary replacement period."
Engineering to order
"In the case of valves with ND9000 intelligent valve controller at our Priolo plant," continues Cozzupoli, "Valmet has not only worked with us on diagnostic maintenance, but also on resolving some of the problems we have encountered. This has helped us meet our needs with improvements that are better suited to the plant's specific requirements."
In fact, Valmet's technicians have worked on the basic components for Air Liquide. "This allows us to reduce the natural rate of failures from startup, well before any assessment of diagnostic maintenance. And the natural rate of failures is one of the essential parameters to guarantee plant performance." A good mix of diagnostics technology and preventive maintenance has allowed Cozzupoli and his staff to identify another way to focus on maintenance while saving time and money. "This new type of intelligent valve controller with diagnostic capabilities has allowed us to get more information on the condition of the valve, allowing us to act in advance. With the move towards system digitalization, it had become harder to monitor. For that reason, getting information about what is going on has become ever more important."
From service to partnership
"From our point of view, we have found that Valmet is attentive to our needs, which translates into appropriate responses, which is simply essential. The partnership that we have built has allowed us to establish an on-site assistance-based relationship with technical support for components and their maintenance provided by Neles. The experience has been unique. In fact, there has been no other previous maintenance experience like it.''
"Service Manager, Giorgio De Guio, provided the company tools, commitment and know-how in the sector to meet all our expectations. It was an approach that we had never experienced before and it has allowed us to make our business even more efficient. The Neles™ FieldCare Asset Management System, connected to the intelligent valve controllers, has proven to be a very valid tool that has increased savings." Air Liquide, explains Cozzupoli, is particularly focused on innovation, which is considered a to be a way to continue to be the market leader. "To be in that position, we need to keep our technological level, which we can only get through preferential relationships with specialized technology and technicians. If you can have a constructive conversation with your own suppliers, you both benefit. For us, working in close contact with suppliers who can offer us skilled people, new solutions and applications is actually a technological achievement for all the group's plants." He goes on to explain that Valmet Flow Control offers two types of services. The first is assistance by maintenance staff highly specialized in components. "For us, this is like a guarantee, so much so that I would compare it to an extension of the component's warranty." The other aspect is a partnership where the supplier becomes the client's consultant. "This relationship guarantees technical services and specialized technicians, helping us manage our day-to-day activities."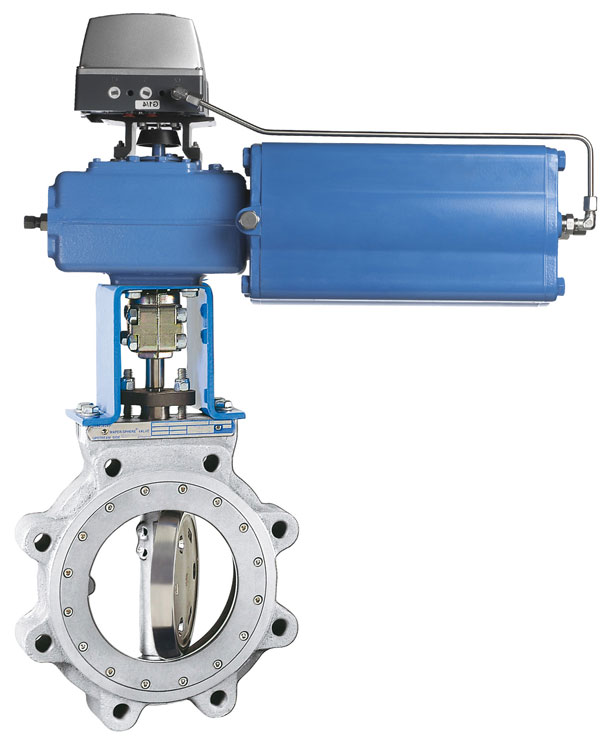 A model to repeat
The success in Priolo is certainly not expected to be an isolated case. "Feedback for the engineering department within the group is essential, " explains Cozzupoli. "The company is structured so that we can benefit from feedback from all the plants worldwide and capitalize on this information by sharing procedures and changing corporate standards." The advantages from a single application are thus multiplied in other group applications, becoming a sort of model to be repeated elsewhere. The partnership with Valmet may be applicable elsewhere in the group, on the basis of different situations and applications.
Possible new projects are already on the horizon. "We'll ask Valmet to work with us to develop new solutions and applications to make a contribution anytime there is a need. In addition to the natural partnership, which will continue, we will try to find other new applications together. This partnership approach will certainly be repeated in other situations – and Neles will be involved," Cozzupoli concludes. The Priolo project was presented at an internal Air Liquide competition called "Innovation Day" in 2010 and was awarded the second prize in the "Efficiency" category. Things are looking good for its application in other new areas.
Text by Raffaella Quadri. For additional information, please contact joshua.ruiz@valmet.com
Article published in Results automation (2/2011) and Results|valves (1/2012) as 'From service to partnership'.
Text originally published in 2011, and slightly updated in April 2022, due to the company name change to Valmet.