Customer case:
Enhanced controls as a key factor for power markets
Kaukaan Voima, a power plant in Finland, is controlling their power generation with Advanced process controls (APC). The net power control is automated and easy to follow, which guarantees better accuracy of power generation and timing as well as flexibility to quickly respond to power market needs.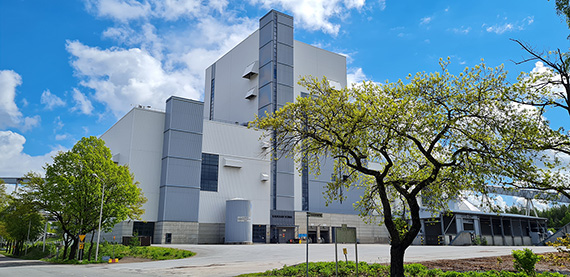 Valmet's solution makes operators' work significantly easier. Previously multiple controls had to be adjusted, now just one.

New controls enables that the trades are correctly carried out.
Summary
Location
Lappeenranta, Finland
Goals

To response on power market needs on time
Make net power control automated and easy to follow
Take the full benefit of power market

Solution

Application to monitor power plant capabilities and deliver the power to the grid on time
The application controls power generation automatically to meet power market needs fast and accurately
Readiness for shifting to the 15-min imbalance period (ISP, varttitase)

Benefits

Better accuracy of power generation and timing
Flexibility to quickly respond to power market
At-a-glance overview and control of net power generation under a given time span

Keywords
Automation, Advanced Process Controls, 15 min imbalance period
For more information, please contact:
Antti Myller, Solution Manager
antti.myller(at)valmet.com