Jun 23, 2021
Pohjolan Voima's (PVO) solution-oriented operating model applies positive pressure on its partner Valmet. In addition to aiming for increased efficiency, reliability and optimised availability of operation, the main goal is shared: playing a major role in combating climate change and the related development. In this partnership story, PVO talks about their important partnerships and working together. Together we are more.
Open dialogue, mutual respect for expertise and an ability to anticipate – these are the characteristics of the partnership between Pohjolan Voima and Valmet. Pohjolan Voima utilises Valmet's services on a broad scale. In hydropower, the latest project is the new central control system deployed this spring, which Valmet delivered to PVO-Vesivoima. Valmet has delivered boilers and their auxiliary systems, as well as power plant level automation and information systems, to several of Pohjolan Voima's biopower plants.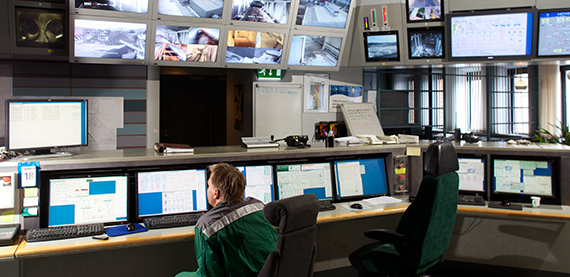 The benefits of cooperation are emphasized
"Technical innovations and successes have been accomplished together during procurement and delivery at the biopower plants. Valmet has listened to us as a customer, and the upcoming challenges have always been solved. This has built mutual trust. The partnership has always been close-knit and development-oriented, even during the lifespan of the boilers, as we have encountered new obstacles such as the stricter emission permits for flue gases, the increasing share of solid recovered fuel, the diminishing use of peat and the controlled decrease of minimum power," says Juha Kouki, Senior Advisor of Pohjolan Voima and Managing Director of Kaukaan Voima Oy.
Both partners also recognise that the advantages of joint development are emphasised during the energy transformation.
"Continued improvement is the best part of the cooperation. One solution will not take you far unless you do not know how to create variations of it or challenge it. Pohjolan Voima and Valmet are both constantly bringing something new to the cooperation, and we encourage each other to develop," says Minna Saarelainen, Director, EMEA Energy Sales & Services Operations, Valmet.
She especially praises the good communication culture that has been built between the companies. This is mutually beneficial: while receiving expert services from Valmet, Pohjolan Voima produces valuable operating information for its service partner at the same time.
"We've recently supported Pohjolan Voima in developing fuel alternatives, for example. At Valmet, we have a lot of expertise in this field, as well as fuel data from various boiler types. In return, we receive reference data about emissions from Pohjolan Voima, for example. This increases our understanding of the benefits of various solutions," explains Saarelainen.

Getting through the energy transformation together
Tiina Stenvik, Director, Performance Solutions at Valmet shares Minna Saarelainen's view of well-functioning communication. Stenvik is responsible for performance solutions at Valmet and has been involved in the cooperation with Pohjolan Voima for more than 20 years during her employment at Valmet.
"We have an exceptionally transparent relationship with Pohjolan Voima. This has also brought predictability to the cooperation. Issues are made easier and speeded up when problems are brought to the common table, and solutions are sought immediately together," she says.
She finds it especially important that the focus with Pohjolan Voima is on active development actions for combating climate change. The goals are shared.
"We've built our cooperation for so long that we're genuinely ready to tackle the extensive transformation underway in the energy sector. Pohjolan Voima is not in the habit of stopping and waiting, but tackles the challenges in advance while even challenging us as suppliers and partners to renew our operations."
Read more: Beating NOx emissions with optimized combustion

Mutual listening
Arto Mäkinen, Sales Manager, Automation, Valmet, has accompanied Pohjolan Voima in both the thermal power plant and hydropower automation system projects.
He sees the strengths of the partnership lying in good communication. According to Mäkinen, Valmet's operating model also boosts Pohjolan Voima's own development work.
"For example, we're striving to help Pohjolan Voima develop its reporting. The customer doesn't have to look for separate details in the bulk of the data, but this information is available in a single report. We offer suitable tools and training. The aim is naturally to speed up and enhance their work in the future too," says Mäkinen.
Ever since the sales phase, Arto Mäkinen was involved in delivering and implementing the central control system to PVO-Vesivoima. The system is used in operating the power plants in the Iijoki, Kemijoki and Kokemäenjoki rivers.
Read more: PVO-Vesivoima's new central control system enhances the operation of hydropower plants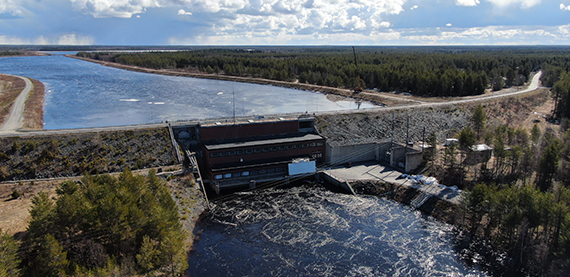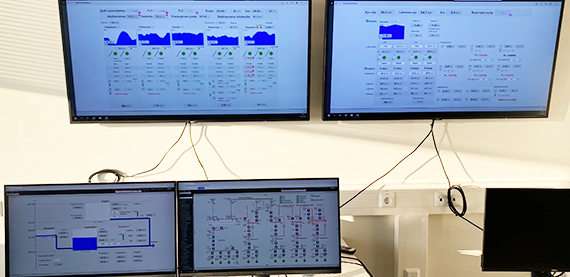 Saarelainen, Stenvik and Mäkinen do not agree with those who claim energy companies are stiff and slow moving.
"This isn't true of Pohjolan Voima. I find people at Pohjolan Voima agile in changing and making use of creative solutions when required. The image of sluggishness may be a result of the character of investments spanning several decades," Saarelainen points out.

Text: PVO


Pohjolan Voima's operating model is based on extensive network collaboration. Our 23 customer companies are at the core of our network. Equally important are our several partners who take care of functions that are important to us. This ensures extensive expertise and efficiency. We cooperate closely with device suppliers and research institutions to develop our operations.