Dec 21, 2021
The textile industry is increasingly interested in more sustainable cellulose-based textiles and textile recycling. Valmet sees significant business potential in the industry, as its technology and expertise are applicable to textile fiber processes.
Textile manufacturing is the world's third largest manufacturing industry, and the textile market is growing rapidly. There is increasing interest in cellulose-based and recycled fiber-based textiles, as consumer behavior and EU legislation are changing, and fashion brands are facing huge pressure to produce sustainable products.
As a process technology, services and automation partner for cellulose-based and recycled textile-based fiber production, Valmet sees significant business potential in the textile industry. Sustainable textile use is also well aligned with Valmet's mission to convert renewable resources into sustainable results. In textile recycling, the potential is currently focusing strongly on the European market, where the EU is planning to stop textile landfills by 2025 and is increasingly pushing for more recycling of clothes.
Utilizing existing technologies and expertise

Valmet's pulp and papermaking process technology and expertise are applicable to textile fiber processes. For some years already, Valmet has had close relationships with certain partners who have been interested in developing processes for textile recycling and cellulose-based textile fibers.
"Valmet's experience in scaling up and demonstrating new technologies on a commercial scale and our own pilot facilities for testing innovations are great advantages for us in entering the textile fiber industry. We are also ready to develop technologies further for different customer needs with our key partners," says Ari Saario, Vice President, Strategy and R&D, Pulp and Energy business line.
Valmet's pulp and papermaking process technology and expertise are applicable to textile fiber processes.
In addition to the core equipment and processes, Valmet can also provide automation, measurements, data-based optimization, and lifecycle support.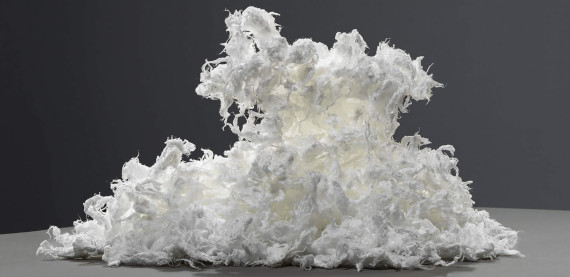 "Developing solutions for the sustainable textile fiber industry is a very good match with Valmet's strategy, and our offering today is an excellent starting point for developing reliable and value-adding solutions for the industry. We can utilize our existing technologies and expertise from both our pulp and papermaking businesses," Saario says.
Textile manufacturing is the world's third largest manufacturing
industry.
Two major orders in 2021
In 2021, Valmet announced two major orders from the textile industry. Valmet will deliver the main equipment for Renewcell's textile recycling plant, and drying technology for the Spinnova-Suzano joint venture textile fiber factory.
Renewcell processes used cotton and other cellulose fibers, and transforms them into a biodegradable pulp product produced from 100 percent recycled textiles.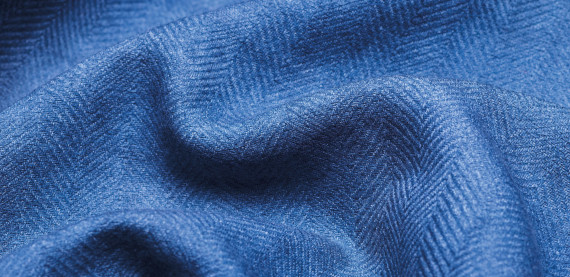 "Our customers use the dissolving pulp we produce, Circulose®, to make biodegradable virgin quality viscose or lyocell textile fibers. We are proud to be working with industry-leading textile companies like H&M Group and Tangshan Sanyou in using our product. We are currently building a new industrial scale textile recycling plant at SCA Ortviken's industrial area in Sundsvall, Sweden. Since 2017, we have been developing and optimizing our world-unique patented recycling process at our smaller scale plant in Kristinehamn, and we will use the findings from our Ortviken project, in which Valmet is our key technology partner," says Harald Cavalli-Björkman, Renewcell's Chief Growth Officer.
"Most of the textile waste in the past has gone to landfills, and even the recycled textile has been used in a low value-adding application – for example, as furniture fillers. Renewcell's technology is a result of extensive product development and brings a new dissolving pulp product to the textile market. The plant utilizes Valmet's stock preparation, bleaching and drying expertise. Projects like this will offer new opportunities across the value chain," says Rickard Andersson, Vice President of Valmet's Fiber Processing business.
Spinnova and Suzano's plant will produce textile fiber from cellulose or waste streams without harmful chemicals, with minimal water use and emissions, and zero waste.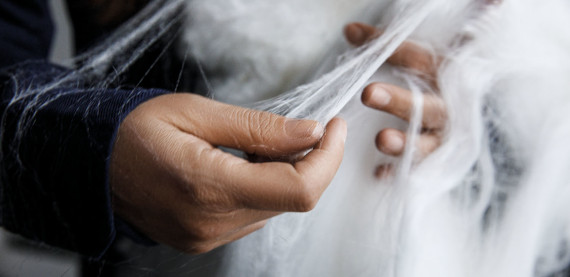 "We chose Valmet, a global leader in pulp and paper technology, as a key partner in our technology to support the scaling of our sustainable fiber production. With proof of concept from our pilot factory in Jyväskylä, Finland, we are now building our first commercial fiber factory, also in Jyväskylä, as a 50/50 joint venture with our strategic partner Suzano. The factory is expected to be operational at the end of 2022, producing fiber for our brand partners, which, among other great brands, currently include Adidas, the H&M Group, The North Face and Marimekko. The textile industry is eagerly awaiting sustainable alternatives for their material base," explains Janne Poranen, Spinnova's CEO and co-founder.
The EU is planning to stop textile landfilling by 2025 and is increasingly pushing for more recycling of clothes.
"There is great potential for Valmet's unique technology­ and expertise in the emerging new bio-based textile processes. The collaboration with Spinnova is an excellent example of our strong focus on creating technological innovations, and how we can create new opportunities in the fiber-based industry. We can utilize our proven existing technologies, and our extensive expertise from fiber processes is essential when scaling up production. And we're constantly developing new products and technologies," says Jari Vähäpesola, Valmet's Paper Business Line President.
Text Mirkka Aarti
Photos Spinnova and Renewcell
How is EU legislation impacting the textile industry?
The European Commission is planning the following measures for the textile industry:
Developing eco-design requirements to ensure that textile products are fit for circularity, securing the uptake of secondary raw materials, tackling hazardous chemicals, and empowering businesses and consumers to choose sustainable textiles.

Improving the business and regulatory environment for sustainable and circular textiles in the EU by supporting the product-as-service models, circular materials and production processes, and international cooperation for increased transparency.
Providing guidance for separate textile waste collection, in line with the current Framework Waste Directive, which requires Member States to set up separate collection of waste textiles by 2025

Boosting the sorting, reuse and recycling of textiles, including through innovation and measures such as extended producer responsibility.

The textile industry has also been identified as a priority sector for the EU's move to sustainability in the European Green Deal and the New Industrial Strategy for Europe due to its high use of resources and strong environmental impact.



Source: European Parliament (https://www.europarl.europa.eu/legislative-train/theme-a-european-green-deal/file-eu-textiles-strategy/09-2021)