A new player in the waste-to-energy (WtE) field, Thang Long Energy Environment JSC, was established to build and operate the region's first WtE facility in Bac Ninh Province near Hanoi, Vietnam.
Valmet was selected to deliver a Valmet CFB Boiler, Valmet Flue Gas Cleaning system and Valmet DNA Distributed Control System (DCS) for the complete WtE plant. The circulating fluidized bed (CFB) waste-to-energy boiler is Valmet's first WtE boiler delivery to Southeast Asia. The plant is scheduled to come on stream in late 2023.
Valmet's solutions have proved effective in applications with a variety of demanding fuels.
"Valmet is one of the very few companies that can deliver its own in-house technology for the combustion of waste-derived fuels and for the cleaning of flue gases, combined with a plantwide automation system," says Jouko Latva-Somppi, Director, Heat and Power Plants, Valmet. "Thang Long Energy Environment is looking to differentiate from their competitors with this high-efficiency power plant, which uses the best available technology and meets strict emissions standards."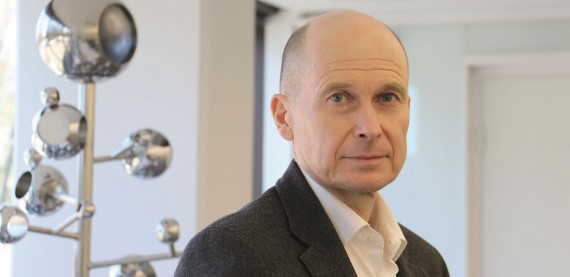 The project's engineering, procurement and construction (EPC) contractor is TTCL Vietnam Corporation Limited (TVC), a subsidiary of Thai-based ECP contractor TTCL Public Company Limited (TTCL). TVC will build the plant and provide the turbine island and auxiliary equipment.
Residual waste – a fuel with value
 According to Jussi Orhanen, Business Development Manager, Energy Business Unit, Valmet, Bac Ninh is a rapidly developing region.
 "While the percentage of food waste is still high in Bac Ninh's municipal waste, the proportion of waste like plastic with a high energy value is expected to increase. Improvements in recycling could also reduce waste volumes or change the characteristics and quality of the residual waste. It's thus essential to utilize WtE technology, which can adapt to such changes. If the situation changes in ten years' time, our plant must still be able to provide outstanding efficiency."
Valmet's solutions have proved effective in applications with a variety of demanding fuels. Fuel flexibility in general is a critical topic at the power plant. "Plants are of course optimized for a specific fuel mix, but thanks to the fuel flexibility of CFB boilers, plant operators have more options for sourcing fuels," Orhanen adds.
To produce a good quality fuel, wet municipal waste will be pre-treated and mixed with separately collected dry industrial or commercial waste. The plant will handle approximately 600 tonnes of municipal and industrial waste per day.
Maximizing electricity production 
In Europe, treatment facilities charge high gate fees, forcing waste disposers to pay for their waste. The plants are optimized to capture as much waste as possible, and the efficiency is more embedded in heat generation than in electricity production.
Vietnam has chosen a different path. It subsidizes its WtE plants with national electricity feed-in tariffs. This encourages investors to seek maximum electricity efficiency instead of merely maximizing waste throughput.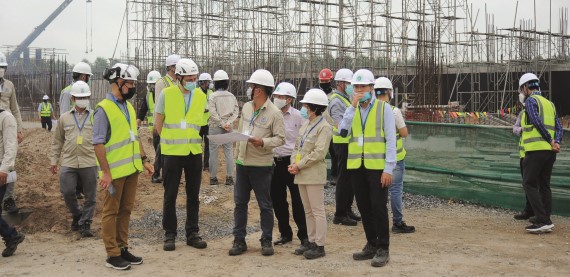 The Valmet-delivered CFB boiler will burn refuse-derived fuel mainly from municipal and partly from industrial waste to produce steam for a turbine generator.
 "For this project, we chose the CFB boiler to ensure fuel flexibility and low emissions and to maximize the plant's electricity efficiency. The CFB boiler can produce steam for the turbine at a higher pressure and temperature than any other boiler type, and this means a higher electricity yield," says Orhanen.
 The plant will generate around 10 MW of electricity for the Vietnamese national power grid.
"With all the benefits of this new technology, the power station's profitability and environmental performance will improve significantly. This was also a significant factor for the investor."
Designed to minimize emissions
 The Thang Long WtE plant will incorporate a Valmet Flue Gas Cleaning system and a Valmet DNA Distributed Control System (DCS).
 "The entire package is in our hands, including the control of technology. We have robust control, monitoring, protection, optimization and reporting applications. With scalable architecture, the system provides complete control of all the plant's processes," explains Latva-Somppi.
 The Valmet Flue Gas Cleaning system provides optimal environmental performance to meet the strictest emissions limits.
 "In addition to its high efficiency, the CFB boiler offers the advantage of having the lowest combustion emission levels. We can optimize the flue gas cleaning based on the CFB solution," he emphasizes.
 NOx is one of the most significant air pollutants in flue gas. When released into the atmosphere, it causes smog and acid rain, leading to health and environmental hazards.
 "We can run the plant at such low emission levels that further NOx reduction – for example, with a catalyst, as is often the case with other competing technologies – is unnecessary," Latva-Somppi says.
 "We have semi-dry flue gas cleaning and do not need a scrubber, so we avoid the problem of water treatment. Heavy metal emissions are eliminated with activated carbon. The technology allows sulfur and chlorine to be present in the incoming waste. It's slightly more expensive – but it's also more efficient."
 The investment aims to support a clean and green economy and to protect Bac Ninh Province's environment through more sustainable energy production.
Text Jouko Latva-Somppi, Jussi Orhanen, Marjaana Lehtinen