Sep 26, 2023
Modern Karton Enhances Consistency Control in PM4 with Valmet OCR
Modern Karton, Turkey's leading paper manufacturer using 100% recycled paper for production, wanted to optimise consistency control in PM4. Facing challenges in achieving accurate and reliable consistency measurements, they turned to Valmet for a solution that could withstand harsh conditions. By implementing Valmet Optical Consistency Measurement (Valmet OCR) in PM4, Modern Karton achieved significant improvements in their consistency control process.
A Commitment to Sustainability and Operational Excellence
Berkay Ayan, PM4 Electrical and Automation Engineer at Modern Karton says that the first step in the process, pulp preparation, is crucial, they sought a solution to accurately monitor and control consistency levels. Ayan explains, "The production of brown paper using recycled materials presents unique challenges, as the raw material can contain various types of waste. In this respect pulp preparation process must handle potentially corrosive and damaging waste such as glass and metal fragments. And this is essential as delays in intervention due to undetected problems can have a significant impact on operations. In line with our sustainability goals, Modern Karton was searching for products that provide better, reliable, and accurate measurements while also simplifying the interface for us."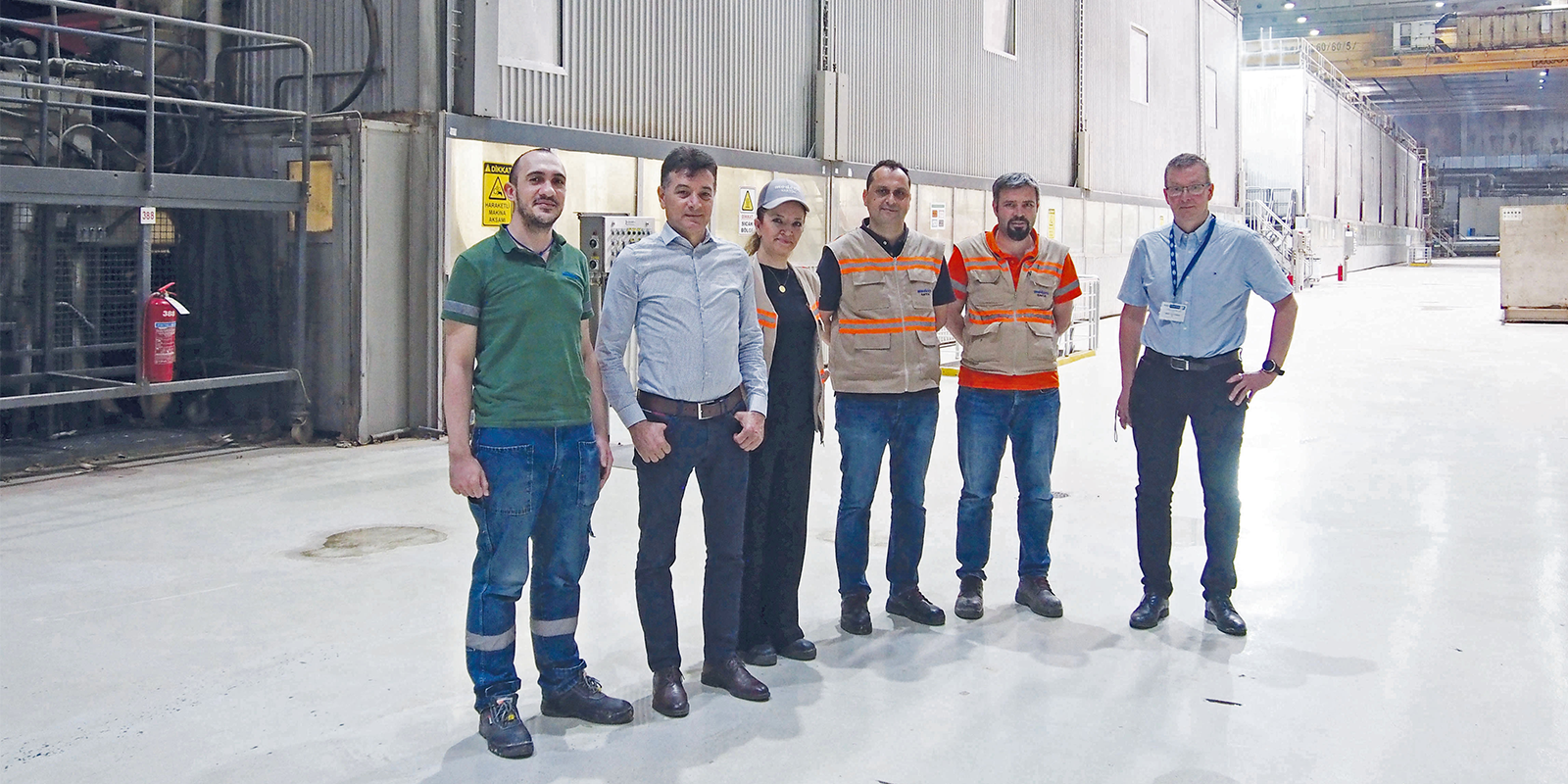 Overcoming Challenges in Pulp Preparation with Valmet OCR
Modern Karton had previously used a device with similar measurement capabilities, but it failed to deliver satisfactory results and frequently malfunctioned. Seeking a more reliable alternative, Modern Karton turned to Valmet. "There are other Valmet devices that we use for consistency measurement, such as blade consistency transmitters, special optical consistency transmitters that measure very low consistency and microwave fraction transmitters. These are very suitable for clean pulp. But we were looking for a product that could cope with harsh conditions. When we asked Valmet team, they decisively recommended Valmet OCR to us." says Ayan.
The integration of Valmet OCR into PM4 marked a turning point for Modern Karton. With real-time measurements and precise consistency control, operators gained unprecedented visibility into the process. This breakthrough solution offered the durability and precision necessary for Modern Karton's demanding process. Berkay Ayan affirms the exceptional performance of Valmet OCR, stating, "We have been using Valmet OCR for three years, and we haven't experienced any malfunctions or significant sensor wear. Valmet OCR excels in areas where other products fall short."
Valmet's Commitment to Compatibility and Support
Modern Karton highly values Valmet's commitment to compatibility and exceptional technical support. Berkay Ayan emphasizes the advantages of Valmet's product ecosystem, where new products are designed to be compatible with previous ones. This compatibility minimizes costs and reduces downtime during maintenance and replacements. Ayan says, "Valmet produces its new products in a way to support its previous ones. This is a good reason of preference for us. Besides I have witnessed Valmet's unwavering support throughout our partnership, receiving timely guidance and technical assistance whenever needed. It's also very valuable to us."
The innovative features of Valmet OCR, combined with Valmet's exceptional support, have empowered Modern Karton to enhance operational efficiency, improve product quality, and strengthen their commitment to sustainability.