Customer case:
Successful QCS migration leads to second system ahead of schedule
Faced with replacing an aging quality control system on board machine 3, Ningbo Zhonghua Paper selected Valmet* because of its innovative sensor technology, especially the direct coat weight measurement. The results were so good that within a year they replaced a second quality control system on BM2 ahead of schedule and report being very satisfied with both deliveries.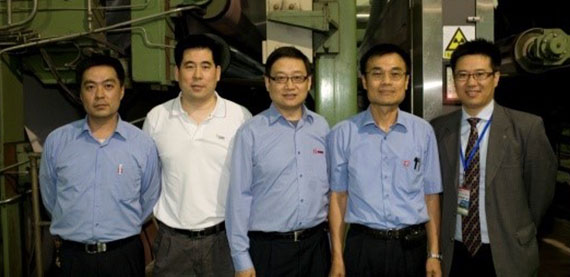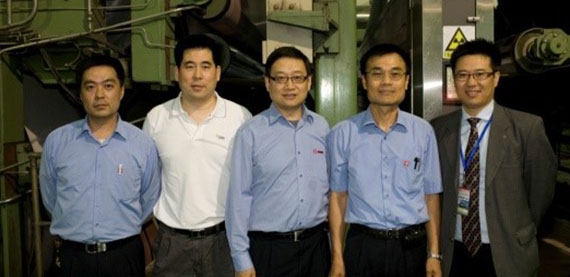 Our production people are really satisfied, the CD and MD controls are working really well and it is now very quick to set individual coat weights. The operator's job is now much easier."
Summary
| | |
| --- | --- |
| Location | Haishu Industrial Zone, Ningbo, Zhejiang Province, China |
| Customer challenge | Original quality control system needed replacing as spare parts were getting difficult to obtain. Additionally the mill needed a more accurate measurement of coat weight. |
| Solution | Valmet IQ quality control system with direct coat weight measurement |
| Results | As well as quality, the Valmet IQ system contributes to better machine control. The results were immediately impressive and after only six months the mill decided on a repeat order for BM2. |
| Keywords | Automation, Board and paper, Improvements, Rebuilds and upgrades, China |
* Metso until April 1, 2015
Valmet IQ Coat Weight Measurement
Benefits to the papermaker
Accurate, high resolution (1 cm) profiles on the first scan ensure precise MD and CD coat weight controls and excellent quality soon after process upsets, like startup, grade change or breaks.

For coated board applications, the direct coat

weight measurement accuracy is better than traditional

oven dry basis weight differential methods.

On two sided film coating applications both sides

can be measured simultaneously, allowing paper

makers to adjust coating application for the best

sheet properties on each side.

No additional sensors are needed to measure direct

percent moisture.

The single-sided sensor can be located in tight locations

on a one-sided scanner.