Customer case:
SAICA El Burgo - new off-line coating machine
In 2018, SAICA's new and innovative off-line coating machine was successfully started-up at its El Burgo mill. SAICA was aiming for improved quality, reduced costs, and responsible fiber use, but it found itself with innovative coated white top liner grades with a behavior completely different to the ones they wanted to replace. Using only brown fiber requires quite a lot from coating. The paper coated with Valmet's curtain coating station had better brightness, it was totally even, the lightness and intensity of the printing colors were outstanding. This was a result of three partners – SAICA, Valmet and pigment supplier Omya – joining forces.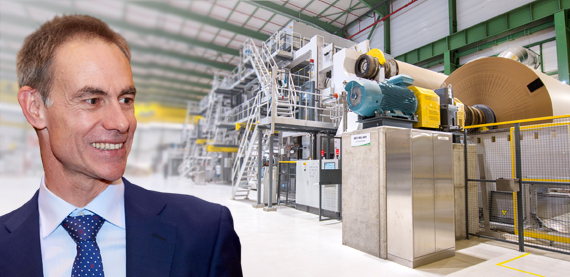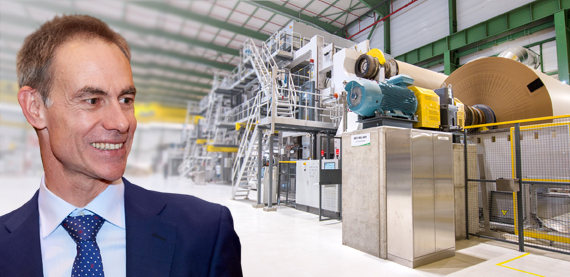 We wanted to replace white fibers with something else, it had to be printable with a standard flexo printing technology. After some pilot trials, we realized that the behavior of the new grade was completely different to the ones we wanted to replace.
The paper had better brightness. It was totally even.

But the most important property was the enhanced brightness of the paper, and the lightness and intensity of the printing colors. The colors appeared glossier. With standard white top testliners, you cannot control the three variables of whiteness. With this new way to produce the paper, we could control those with each parent roll."
Summary table
Location

S.A. Industrias Celulosa Aragonesa (SAICA), El Burgo, Zaragoza, Spain, Europe

Customer challenge

SAICA wanted to

use only recycled raw materials.
replace the white fibers with something else to save on costs and improve the appearance quality of the final paper.
increase its product range.
produce a grade that was printable with a standard flexo printing technology.

Solution

Pilot trials at Valmet Paper Technology Center were really important to find the best solution for SAICA.

New off-line coating machine

Results

With good coating coverage of curtain coating, SAICA is able to produce innovative coated white top liner grades with better properties than it bargained for. The results at SAICA's El Burgo Mill:

a wider range of products
more flexibility in the market
paper with better brightness and totally even, with none of the impurities that usually result from recycled fibers
the lightness and intensity of the printing colors
being able to control the three variables of whiteness. SAICA can control those with each parent roll
producing very good-looking boxes at a very affordable price

Keywords
Board and Paper, rebuilds, Spain, Europe