Jun 27, 2018
Virtual technology and applications familiar to computer gamers are beginning to make their mark in the industrial world. Mika Karaila from Valmet highlights the benefits of integrating virtual tools in mill planning and maintenance processes.
"Virtual reality is an excellent tool for visualizing complex industrial environments and machines in production plants. It can help to streamline maintenance and decrease costs through the use of intelligent products, tools and services at mills," explains Mika Karaila, Research Director in Automation R&D at Valmet.
Valmet has been developing and testing intelligent maintenance applications and augmented reality equipment for visualizing and facilitating repairs at mills since 2016. Virtual Reality (VR) is an artificial 3D environment that users can immersively interact with.

For the first-timer, navigating in virtual surroundings might feel a bit awkward, but after getting used to the headset and control stick, the journey starts to feel fun and fascinating.
"We have demonstrated our VR tools at several exhibitions. People queue up at our demos, and they always give enthusiastic feedback. We have managed to overcome the major technological challenges and we are currently developing tools together with our customers. Now we are able to truly focus on issues that are relevant to them."
Saving maintenance costs with augmented reality
Valmet is using the most modern technology available to protect production lines from costly downtime – and even to decrease the environmental impacts of production.
Karaila emphases that augmented reality (AR) is a valuable maintenance tool. Maintenance can be very costly and challenging in a complex mill environment. Virtual technology can optimize and enhance operational work processes, security and asset performance to enable productivity enhancements.
The control room is the nerve center of the mill or plant, where screens display thousands of measurements from different parts of the process stages drawn in piping and instrumentation diagrams. With the help of AR, this process information can be displayed virtually in a headset, and mechanics can take the information they need with them when they are working on a machine.
Unlike VR, which creates a totally artificial environment, AR uses the real-world environment and overlays new digital information and images on top of it in real time.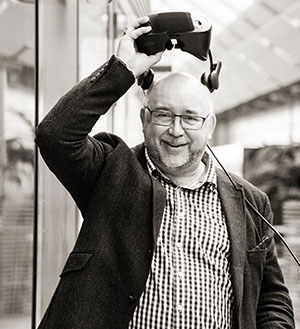 "For example, we have created virtual solutions to visualize process measurements at pulp and paper mills. With the help of mobile devices and modern wearables, technicians can easily access the maintenance instructions and process measurements for mechanical components, valves and other equipment. This makes the whole operation more safe and manageable," Karaila explains.
Technicians can also shoot 360-degree video when tackling a task for the first time together with a more experienced worker. "When executing the task alone, they can verify the different stages of the work through AR devices. This is one way to ensure consistently good results in maintenance work, while also taking safety issues into account," he says.
Valmet has developed a Valmet DNA ecosystem that serves as an automation and information platform for process control. It combines all controls in a single platform: process, machine, quality, supervision, drive, as well as optimizations and mechanical condition monitoring.
"If the Valmet DNA tag is connected to the 3D world, then we can configure all the information in 3D surroundings. We have several applications for our energy, pulp and paper customers. The same programs can be configured to fit any of our customers."
Design platform for mill construction
Virtual tools can be integrated into the design process for power plants or paper mills and their machinery. "We can collaborate with our customers by creating and sharing virtual surroundings with several users, demonstrating and solving problems even if they are located in another part of the world," Karaila says.
"For example, we can manage VR mill planning processes to discuss with our customers and architects about whether certain pipelines are in the correct place, if there is enough space for maintenance operations, or whether some doors and windows need to be installed somewhere else," he adds.
"This is a quick way to proceed and solve issues already in the design phase. During the planning and construction phase, we don't always have to travel to the site, which is often in a remote location. This saves time and costs."
Future industrial standard
With the key technological challenges now solved, Karaila believes that virtual tools will soon make a breakthrough in real-world applications.
"The technical properties of software and equipment are becoming more accessible in terms of price. In industrial environments, we can use equipment that is already familiar from consumer markets. Younger generations familiar with computer gaming seem to be especially enthusiastic about experimenting with and applying VR and AR in their work."
One example of a useful VR application is a gamified training tool for factory environments. Virtual training can prepare workers to react correctly in hazardous situations, for instance.
Also, the gesture and speech controls familiar from video game consoles are perfectly suited for industrial control rooms when the next-generation software for virtual control systems is ready.
"We are aiming to develop Valmet's virtual expertise through assistive artificial intelligence at the predictive level in surroundings where extended reality can suggest the service routines that should be performed for executing simple tasks like changing a filter."