Valmet Paper Lab – automatisiertes Testlabor für Papier und Karton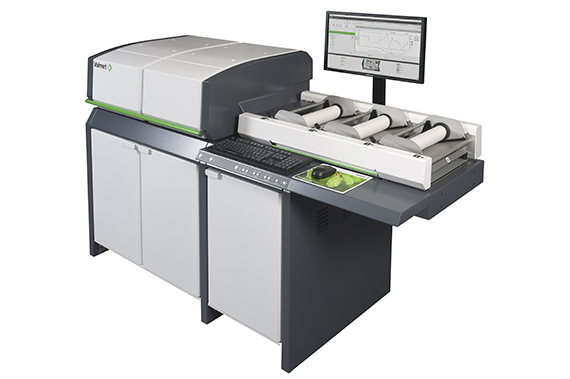 Das manuelle Testen der Papierqualität wird den zeitlichen Anforderungen der modernen Produktion nicht gerecht. Manuelle Tests erfordern mehr Zeit als automatische Tests, da die erforderliche Kapazität nicht wie bei automatischen Tests immer verfügbar ist. Zudem ist die manuelle Eingabe der Ergebnisse in Qualitätssysteme fehleranfällig. Valmet Paper Lab ist ein vollautomatisches, hoch beanspruchbares Testsystem für die Papier- und Kartonherstellung. Mit seiner großen Vielfalt an Messmodulen für die stark variierenden Anforderungen der verschiedenen Fabriken bietet es ein für überragende Leistung optimiertes Paket.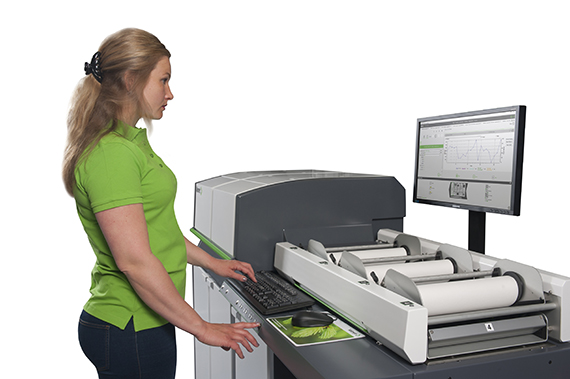 Mit Valmet Paper Lab, einem automatisierten Labor zum Testen der Papier- und Kartonqualität, rationalisieren Sie das Qualitätsmanagement Ihrer Endprodukte.
Das Testen der Endproduktqualität kann im Labor durch automatische Tests optimiert werden – alternativ lassen sich die Tests auch direkt an der Produktionslinie durchführen. Valmet Paper Lab eignet sich zum Testen sämtlicher Papier- und Kartonsorten. Der Analysator bietet die größte Auswahl von Tests nach Industriestandards, mit mehr als 400 ausgewiesenen Eigenschaften.
Große Auswahl an Messmodulen
Die Valmet Paper Lab-Testmodule entsprechen den Standards der Internationalen Organisation für Normung (ISO) und der wichtigsten Fachverbände der Papierindustrie. Die automatischen Tests bieten tatsächlich eine höhere Genauigkeit und Reproduzierbarkeit als die manuellen Tests, die sie ersetzen. Sie können sich also darauf verlassen, dass das Valmet Paper Lab beim Bewerten der Papier- und Kartonqualität zuverlässige Informationen liefert. Jedes Modul wird werkseitig zertifiziert und einsatzbereit geliefert. Präzise Tests können innerhalb weniger Stunden gestartet werden.
Liste der erhältlichen Module:
Berstfestigkeit
Bruchkraft
Zugfestigkeit
Glätte/Rauigkeit Bendtsen
Glätte/Rauigkeit Parker Print Surf (PPS)
Glätte/Rauigkeit Sheffield
Glätte/Rauigkeit Bekk
Glätte/Rauigkeit/Porosität Oken
Porosität Bendtsen
Porosität Gurley
Porosität Sheffield
UV-Farbe
Glanz TAPPI 75°
Dicke
Flächenmasse
Faserorientierung (TSO)
Multi-Filler
Feuchte
Streifenstauchwiderstand (SCT)
Biegesteifigkeit (Karton- und Papiermodule)
Schwarzsatinage
Narbigkeit
Formation
Bewährte Ergebnisse
Die Lieferung von mehr als 270 Paper Lab-Systemen im Zeitraum von über 30 Jahren spricht für die bewährte Leistung des Valmet Paper Lab. Mit dem Valmet Paper Lab wurde durch zuverlässige und schnelle Messergebnisse die Qualitätsprüfung des Endprodukts von Papier- und Kartonherstellern optimiert. Die Ergebnisse werden in der Regel als Qualitätssiegel für das Endprodukt oder für die Optimierung des Betriebs der Papier- oder Kartonmaschine verwendet, sodass sich Ihre Investition schnell amortisiert.
Schwerpunkt auf Gebrauchstauglichkeit
Bei der Entwicklung wurde großer Wert auf Ergonomie und Benutzerfreundlichkeit gelegt. Die anwenderfreundliche grafische Benutzeroberfläche und das einfach zu handhabende Probenzuführungssystem machen die Arbeit mit dem Paper Lab zum Vergnügen. Aufgrund des niedrigen Geräuschpegels des Valmet Paper Lab lässt sich dieses gut in einer geschlossenen Laborumgebung verwenden.
Ein weiterer wichtiger Aspekt ist die sichere Bedienung. Beispielsweise sorgt das automatische Öffnen des Rahmens für Benutzersicherheit. Zum Schließen des Rahmens müssen zwei verschiedene Tasten gedrückt werden um ein Einklemmen der Finger des Bedieners zu verhindern.
Customer success stories

YFY Group China: Valmet Paper Lab stabilizes quality and reduces costs
China's Yuen Foong Yu Yangzhou paper mill relies on automated laboratory testing with Valmet Paper Lab to ensure its container board meets the most critical requirements. Key benefits reported by the mill include higher frequency of tests, better repeatability, less manual labor and faster feedback time to the operators.