Customer case:
Valmet Paper Lab offers exact measurements at Palm Wörth
Papierfabrik Palm Wörth mill installed a Valmet Paper Lab, an automated board and paper testing laboratory with 13 modules. With preventive maintenance as a service twice a year to maintain high availability and performance, the analyzer has provided exact measurements results reliably and with high reproducibility.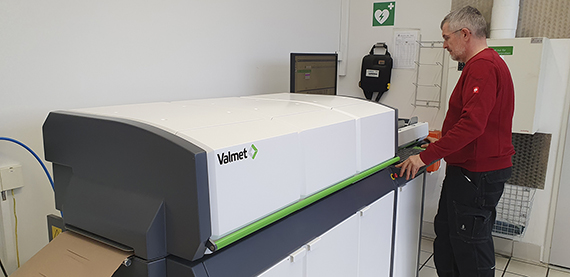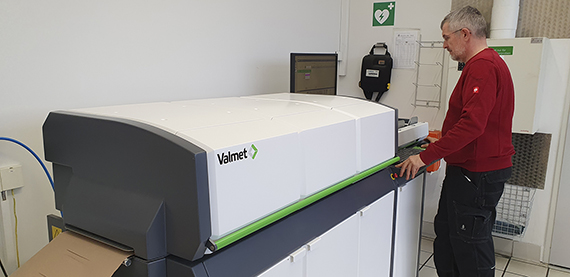 After one year in use we can say that we got a reliable lab measurement with easy usage and which delivers exact measurement results. Further on the excellent service is worth mentioning.
Summary
Location
Wörth am Rhein, Germany
Challenge
To have a trustworthy measurement with reliable board sampling and exact measurement results.
Solution
L-size Valmet Paper Lab, an automated board and paper testing laboratory with 13 modules and preventive maintenance as a service twice a year to maintain high availability and performance.
Results

Less maintenance effort
Easy usage
Efficient measurements
High reproducibility
Excellent service for high availability and performance

Keywords
Automation, Paper Analyzer, Valmet Paper Lab, Germany